Jennie of the Jungle Group Tour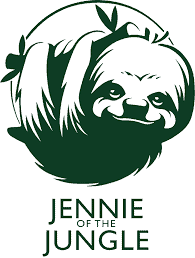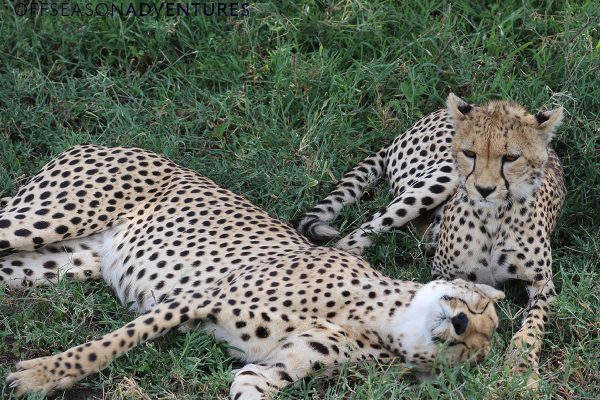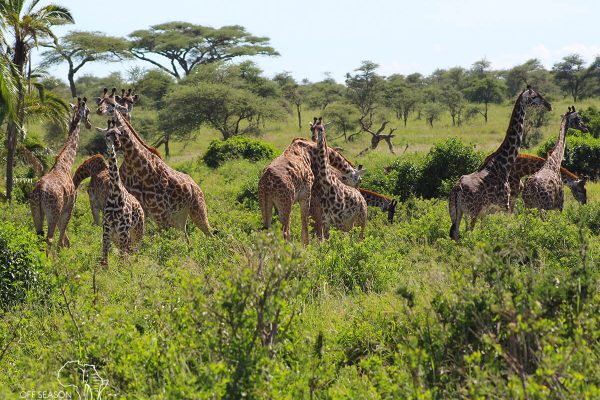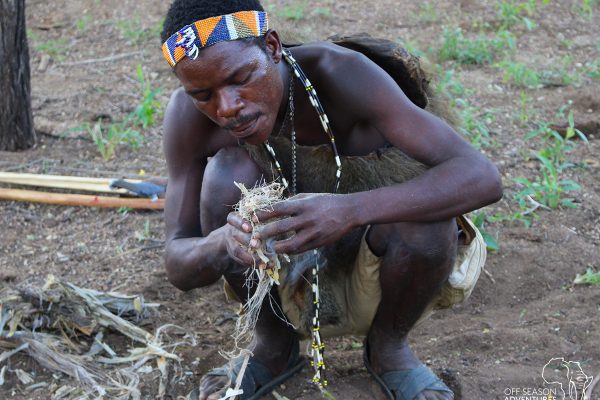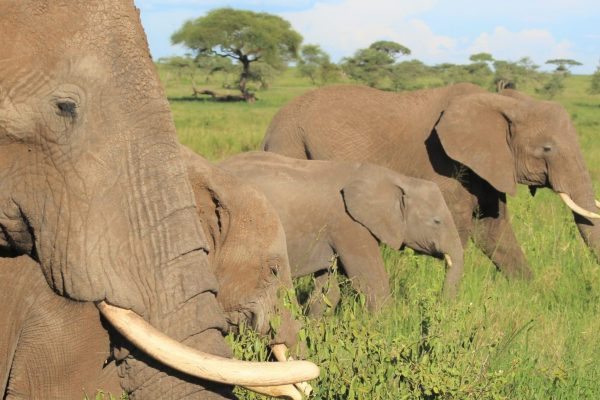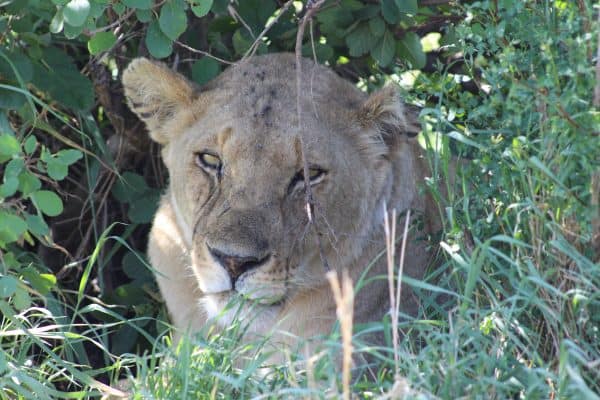 Jennie of the Jungle & Off Season Adventures
Group Tour to
Nairobi & Tanzania
November 6-14, 2021
12 Spots Left!
Join Jennie of the Jungle and Off Season Adventures for this small group tour to explore the intimate way locals communities interact and conserve with wildlife. From Nairobi with the Giraffe Center and David Sheldrick Trust to the plains of the Serengeti, you'll experience tons of stunning African wildlife.
November 6, 2021
Welcome to Kenya! Upon arrival at Jomo Kenyatta International Airport, you will be met by an Off Season Adventures' representative and transferred to the Macushla House for your accommodations. Depending on your arrival time you may be able to take a guided tour of Nairobi and visit local markets and artisans. Enjoy dinner at your hotel and contemplate the amazing experience that lies ahead!
Arrive at Jomo Kenyatta International Airport (NBO)
We will then be transferred to the Macushla House for accommodations.
Depending on the arrival time, you may have the option for to guided walk around Nairobi to visit markets & artisans

Relax, dinner & overnight at

Macushla House
November 7, 2021
This morning we will visit the David Sheldrick Wildlife Trust. This organization works to stop poaching, provide veterinary assistance to animals, and safeguard the natural environment throughout Kenya. A project they are well-known for is rescuing orphan rhinos and elephants. We will have the opportunity to interact with the animals and learn more about the extraordinary work of the trust. We will enjoy lunch in the city before heading to the Giraffe Centre. Created by the African Fund for Endangered Wildlife the goal of the organization is to educate people on wildlife and the environment. It also gives people the opportunity to see giraffes up close. Proceeds from visitors go to the protection of the Rothschild Giraffe, a subspecies found only in East Africa. The afternoon will be at your leisure to relax or explore the city.
November 8, 2019
After breakfast, we will head to the airport to catch our flight to Tanzania. Upon arrival at Kilimanjaro International Airport, we will be met by our Off Season Adventures' tour guide. We will be transferred to the Mvuli Hotel for accommodations and enjoy lunch in the city. In the afternoon, we will take a walking tour of Arusha and participate in other activities. This evening we will have dinner at the lovely Mount Point restaurant.
Depart for Kilimanjaro International Airport (JRO) 

Pick up from the airport and meet your Off Season Adventures guides. 

Lunch in Arusha  

Continue transfer to

Mvuli Hotel

  

Walking tour around Arusha city & other activities 

Dinner at Mount Point 

Overnight at Mvuli Hotel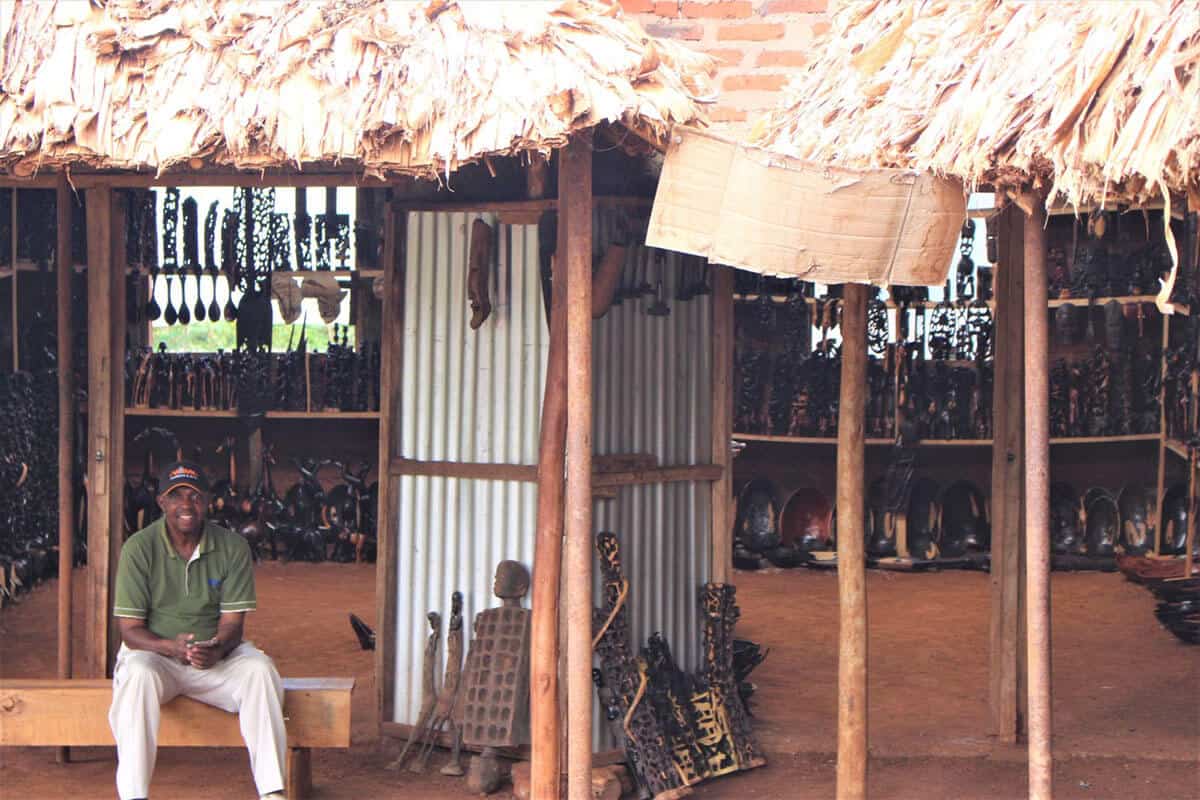 November 9, 2021
Today will consist of a full day of game drives inside Tarangire National Park. Nestled between the Masai Steppe and the lakes of the Great Rift Valley, the park has several diverse ecosystems. The variety of terrain provides excellent habitat for several species of wildlife. Keep your eyes peeled for elephants, zebras, and giraffes. We will also have the opportunity to visit the Off Season Adventures' Kakoi Water Project. Located on the border of the park and funded by tourists the project provides a consistent water source to the thousands of people who live in this region.
Breakfast at Mvuli Hotel

Drive to Tarangire National Park for a full day of game drives

Visit Off Season Adventures' Kakoi Water Project

Lunch within Tarangire

Dinner and overnight at Sangaiwe Tented Lodge
November 10, 2021
We will begin today with a game drive through Lake Manyara National Park. Although it is not as large as some of the others in the country it is one of the most stunning. The park consists of several varieties of terrains and a soda ash lake. There will be many opportunities to see wildebeest, flamingos, impalas, elephants, and giraffes. After lunch, we will head to Mto wa Mbo for a cultural excursion. All of the 120 tribes located in Tanzania are said to be represented here. We will take a stroll through the local market, visit rice and banana plantations, visit handicraft workshops, and even try banana beer!
Breakfast at Sangaiwe Tented Lodge
Drive through Lake Manyara National Park for game drives and the beautiful scenery
Lunch
Mto wa Mbo cultural excursion
Overnight and dinner at Bougainvillea Safari Lodge
November 11, 2021
This morning we will journey to Serengeti National Park. Covering over 14,750 square kilometers the park is home to the highest concentration of plains game in Africa. We will participate in exciting game drives that will give us several opportunities to view the incredible wildlife species that reside here. We will enjoy dinner and overnight at the Ang'ata Serengeti tented camps.
Early wake-up and breakfast at Bougainvillea Safari Lodge

Drive to Serengeti National Park for game drives 

Lunch in Serengeti

Dinner & overnight at Ang'ata Serengeti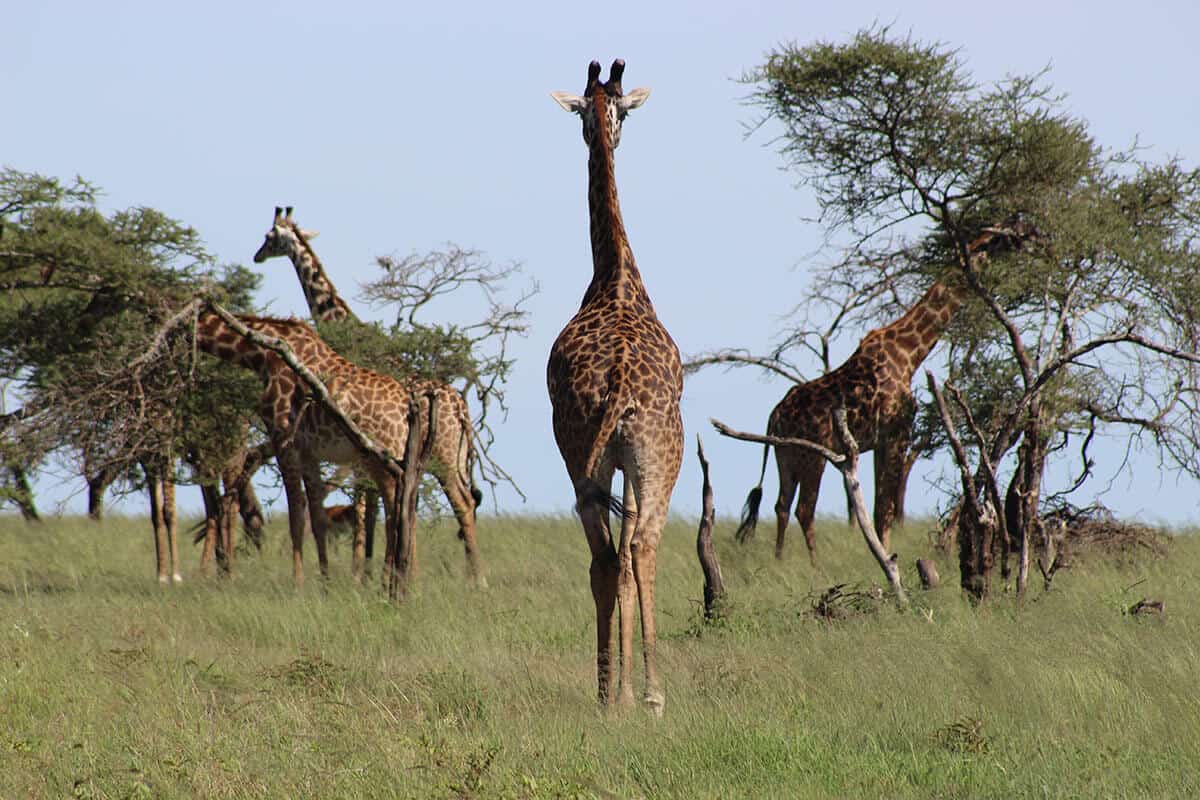 November 12, 2021
After breakfast, we will meet with the Serengeti conservation authorities and learn more about their initiatives within the park. Then we will enjoy a packed lunch before heading out on more scenic game drives. There will be plenty of opportunities to view various wildlife including lions, elephants, zebras, wildebeest, and hippos.
Breakfast at Ang'ata Tented Camps
Meet with conservation authorities in Serengeti

Second day of game drives in the Serengeti

Lunch in Serengeti

Dinner & overnight at

Ang'ata Ngorongoro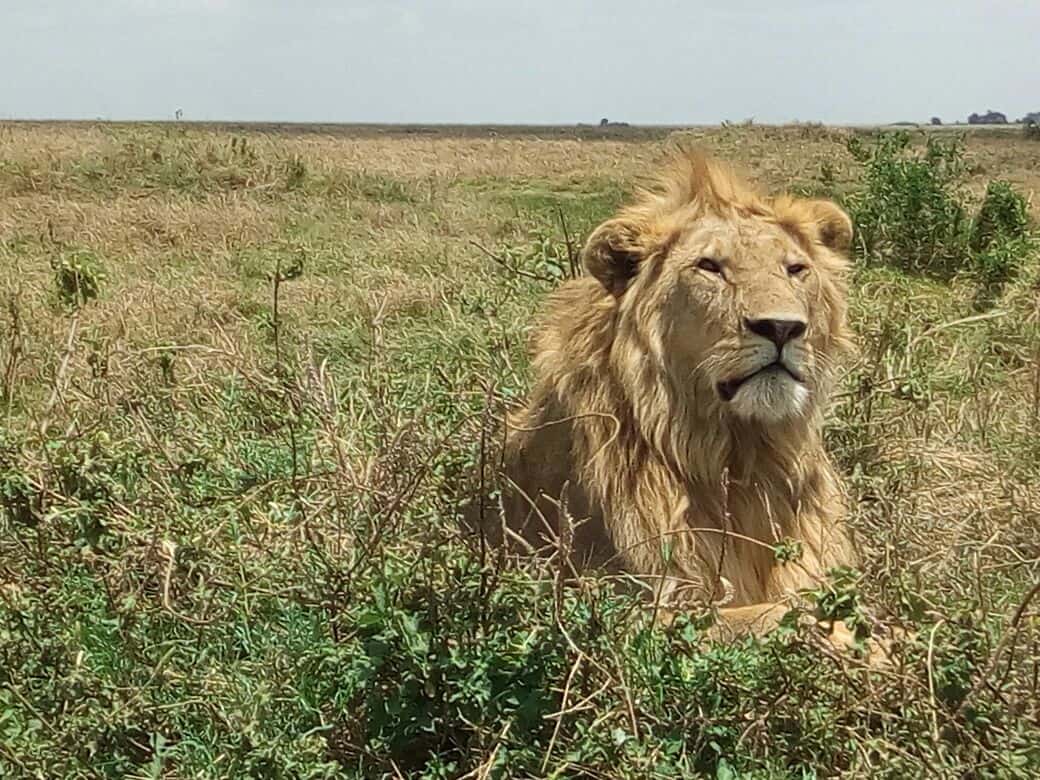 November 13, 2021
Today we will journey to one of Africa's most beautiful natural wonders, the Ngorongoro Crater. With lush fertile land and a consistent water source, the area provides an excellent habitat for wildlife. We will have many chances to view zebras, cape buffalos, lions, hippos, and if we are really lucky, black rhinos. After enjoying lunch with a picturesque backdrop we will meet with the Ngorongoro Conservation Authorities. We will learn more about their jobs and the conservation efforts within the crater and surrounding area.
Breakfast at Ang'ata Tented Camps

Drive to Ngorongoro Conservation Area 

Descend into the Ngorongoro Crater for game drives 

Lunch in the Crater 

Meet with conservation authorities in Ngorongoro

Dinner & overnight at

Bougainvillea Safari Lodge



November 14, 2021
Today marks the end of our Tanzanian adventure! After breakfast and saying goodbye to your group you will be transferred to the airport for your international flight home.
Breakfast at Bougainvillea Safari Lodge
International flight home
We are happy to customize additional day excursions before or after this tour if you want to get more out of your journey. Possible additions include Arusha, Arusha National Park, Moshi, Nairobi,  Zanzibar, Serengeti, the coastal region of Tanzania, Dar es Salaam, the Southern Circuit, or so much more.
Reserve Your Spot Today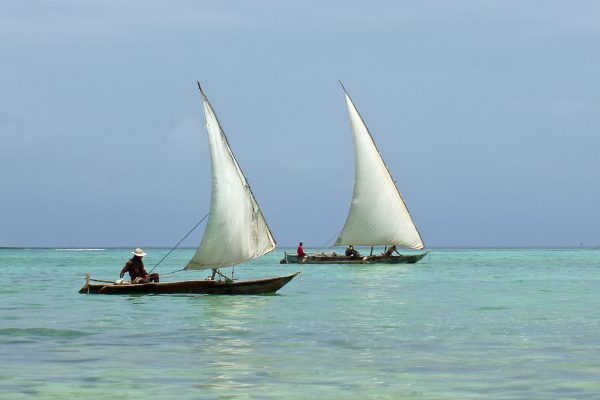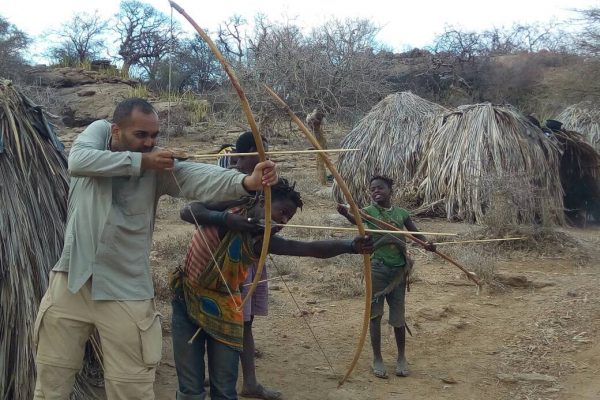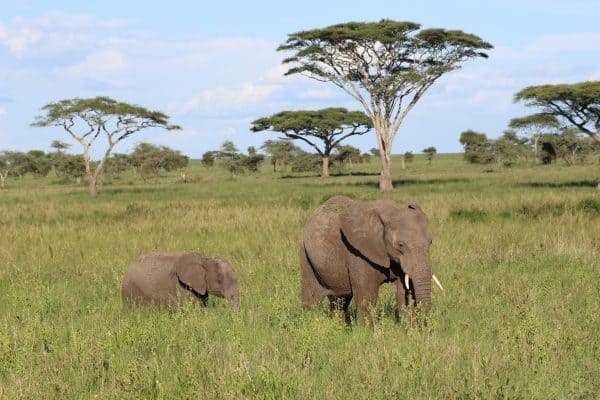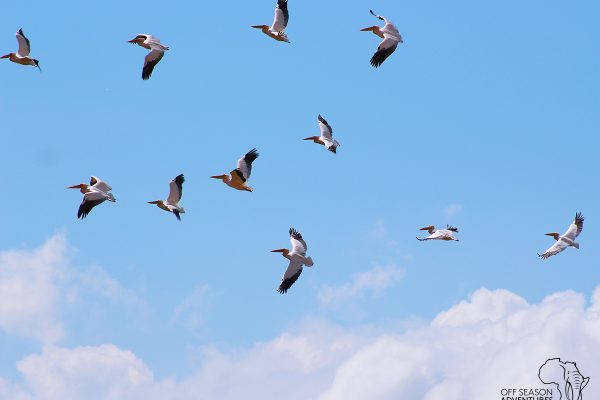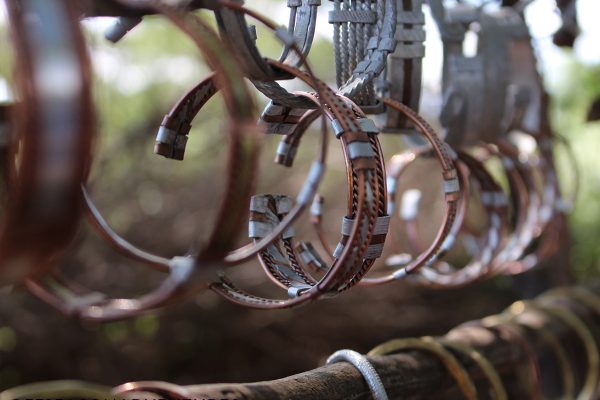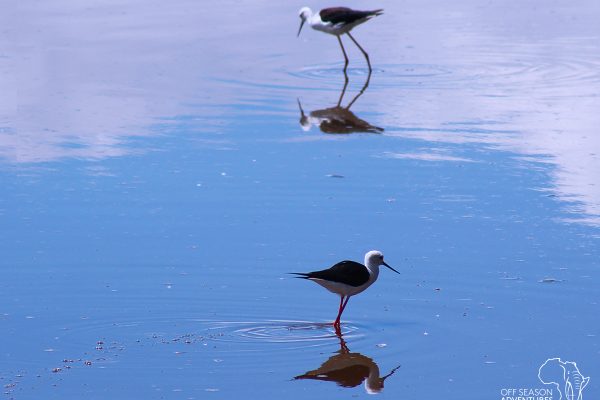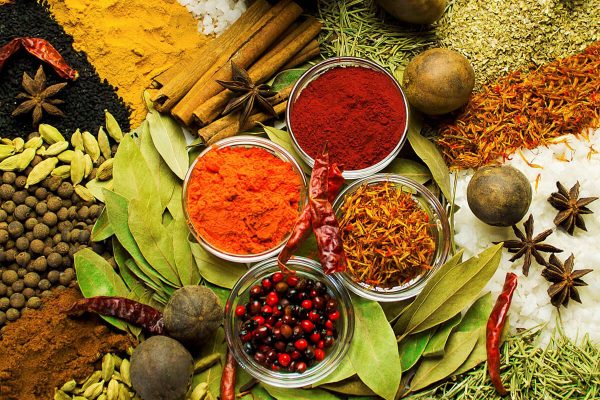 What's Included?
Your local, experienced driver with many years of guiding tours in Tanzania

Lodging in Tanzania on a full room and board basis, Lodging in Nairobi on a bed and breakfast basis 

Entrance fees for all National Parks and Conservation Areas, including the descent into the Ngorongoro Crater 

All cultural activities and excursions on itinerary 

Flight from NBO to JRO airports 

 

Contribution to the Kakoi Water Project through the 501(c)(3) organization Second Look Worldwide 

Waters & sodas while in transit, excluding while in the airports 

Driver transfers to and from airports 

An emergency evacuation card, Flying Doctors 

Wire Transfer and other banking fees
What's Not Included?
International flights to & from Tanzania 

Tips for your drivers, tour guides, and lodges, highly encouraged 

Alcoholic beverages 

Traveler's Insurance, highly encouraged 

Souvenirs and gifts 

Baggage weight overages, if applicable 

Any incidental expenses 

Anything from room service or the hotel minibar
THIS 9 DAY, 8 NIGHT TOUR PACKAGE IS ONLY $3500 PER PERSON, FULL ROOM AND BOARD.
Single Supplement is $700. 
50% of the total package cost must be paid 90 days before travel to retain your reservation, and the balance must be paid 60 days prior to the date of arrival.