EXPLORE AFRICA
Explore the best Africa has to offer in Business & Tourism. This series, scheduled to be released in 2020, is using the power of video storytelling to showcase & promote the best Africa has to offer in business and tourism for the US market. The partners on this project are: Off Season Adventures, Ethiopian Airlines, Bordernation Media, Center Africa Broadcasting Network Corporation (CABNC-TV), The Diaspora Today Magazine, Afroland TV, and The African Union, along with support from a many African embassies & tourism boards and ministries. Find out more here.
HOST AGENCY
My Impact Host is the first community of impact travel consultants transforming the travel industry into a force for good. My Impact Host is part of Impact Travel Network, which is the first marketplace for curated and sustainable travel experiences. We proudly have partnered with these organizations to support us and allow us to compete with the Expedia's of the world.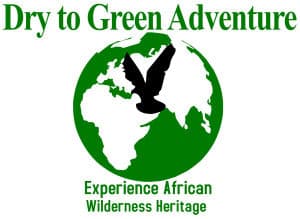 TANZANIA TOUR PACKAGES
Dry to Green Adventure is a fully registered company and licensed by the government of Tanzania to carry tourists through all areas of Tanzania.  We partner with Dry to Green Adventure because their professional driver guides have decades of experience and they offer unrivaled hospitality to our clients while in Tanzania.
NEPAL TOUR PACKAGES
Royal Mountain Travel, a Nepal based sustainable tour operator established in 2005, is a community of travel experts dedicated to preserving local culture and environment to deliver authentic and meaningful vacation to travelers. RMT offers the best indigenous and community-oriented tours and treks in Nepal.

TUNISIA GROUND OPERATIONS
PromoTunisia specializes in cultural and historical discovery of Tunisia, specifically small group itineraries led by Tunisian Historians. Our firm and our team in Tunis, Tunisia are well aware of the keys to success for such a trip, and the significance of your journey to you as a traveler and to us who are trying to promote the image of Tunisia with US travelers.
CARBON OFFSETS
Carbon Tanzania not only conserves forests and contributes to climate change mitigation, but they also promote the sustainable development for some of the poorest communities in Africa, especially in the Yaeda Valley in Tanzania.  We use Carbon Tanzania to offset all carbon emissions created from our clients' flights, hotels, and safari vehicles.  Find out more here.
TRIPADVISOR
TripAdvisor, the world's largest travel site, enables travelers to unleash the full potential of every trip. Find us on tripadvisor.com to learn more about our tours and read our reviews.
SAFARIBOOKINGS
SafariBookings is the world's largest online resource for planning a safari. Find us on safaribookings.com to learn more about our tours and read our reviews.
YELP
Yelp's purpose is to connect people with great local businesses. Find us on yelp.com to read our reviews.