"There are endless untold stories about this ancient nation.

Sisay Getachew

Pagumen Tour and Travel S.C., Operations Director, Ethiopia
Meet Sisay Getachew, Director of Operations for Pagumen Tour and Travel S.C. in Ethiopia.
Here's his story:

I am Sisay Getachew from a country called Ethiopia, an ancient nation. I am currently serving Pagumen Tour and Travel S.C. as Operation Director. Pagumen is one of the very few big tour operation companies in Ethiopia running four lines of travel businesses with its full capacity.
I was born in 1965 in the eastern part of Ethiopia. We were 4 children in the family. I am the eldest. Like any Ethiopian child of those days, I went to elementary and high schools in the City of Harar. Harar is a vibrant city. It is where Hyaenas, the wild beasts, and human beings live in peace.
I joined the University of Addis Ababa and obtained my BA in History and got MA in Policy Studies from Civil Service University. I enriched my professional career by taking courses in Tourism and developed skill in Marketing and Product development that opened to me an opportunity for new experience in the tourism sector.
Diving Deeper
How long have you worked in the tourism industry? Have you had other jobs before? 
I have been working in the tourism Industry for the last 25 years serving in both public and private sectors at different capacities.
Before I joined the tourism sector as a young  professional, I served nearly for 5 years as a teacher of history in a comprehensive high school. I then joined the National Electoral Board of Ethiopia and served as a senior National Election Expert coordinating three national elections at different times. Both careers have directly contributed to who I am today. As a young history teacher, my profession gave me a chance to learn about the heritages and attractions of the Nation in general. I served as a teacher in a town called Lalibela where one of the iconic attractions of Ethiopia are found. This helped me understand the tourism potential of the country and of course opened me a new window of hope for a new professional career. I have been enlightened by reading books and communicating with different people and being able to know how the rest of the world operates in tourism. My occupation as an election expert has also given me a chance to frequently travel to different corners of the country and consequently there is no place, no locality and no attraction that I have not seen in Ethiopia. I have gotten enough product knowledge and marketing skills.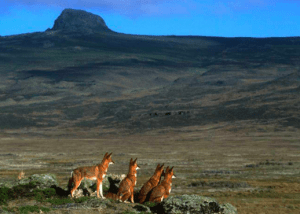 I joined the tourism sector as junior expert in International Tourism and gradually promoted to the level of National Tourism Marketing Director where I managed tourism marketing at national level. I also served as an advisor to the state Minister of Tourism where I served for 7 years. I have led a group of Tour Operators and taken part in the major world travel Markets in USA, Europe and Asia. I successfully managed Ethiopia's participation at Shanghai Expo 2010 as a commissioner General of Ethiopia's Pavilion.
I joined the group of Tourism Experts of Eastern Africa contributing my share to the initiation of policy frameworks that promotes regional integration through tourism. I took part in the development of IGAD's Tourism development Plan as a resource person representing Ethiopia. Consequently, I coordinated a project for the development of Ethiopia's Sustainable tourism Master Plan (2012-2020) aligning with that of EGAD's. I also served as a resource person in Inter Governmental Committee of Experts (ICE) initiated by ECA's Sub Regional Office for Eastern Africa (SREO-EA) sharing country experience in consultative meetings on regional tourism development.
Tell us a little bit about your friends and family. What do they do? Where do they live? Describe their personalities.
I am married and I have one daughter. My wife runs a private business. She is very sharp, proactive, and supportive to the family. My daughter is now 23 years old and is a Medical Doctor after 7 years of education in faculty of Medicine at Black Lion Hospital. She is a graduate with great distinction; moreover, she is versatile and multifaceted genius. We all live together in Addis Ababa, the Capital City of Ethiopia.
I am a friend of everybody. For me, it is very easy to make friends. I am very conversant and loyal to my words. I love nature and authentic culture. I am a storyteller and an amateur painter with an inclination to Realism.
Tell us a little bit about what your country means to you.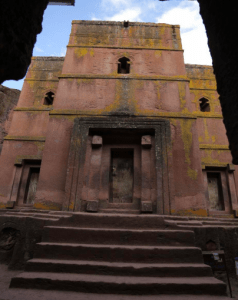 Ethiopia means everything to me. There is an ancient Ethiopian tradition that promotes love for one's country in which elderly people teach about what a country means to an Ethiopian. This has partly come from our faith. It is also rooted in the philosophy of life that articulates a country is "a mother, a wife, and children." There is a saying that "if your mother dies, cry as long as you like, because you have a place to stand on and do the crying in freedom; the same for a brother, etc." But "if you lose your country, you cannot cry in freedom as you do not have a place to stand on."
The Ethiopians of my generation are proud of being Ethiopian. Because we feel our nation is one of the ancient worlds that has contributed a lot to world civilization. We are part of the Biblical world and are mixed-race being descendants of both Biblical and native people of Africa. There have been endless wars for the survival of Ethiopian Independence and preservation of national heritages. The evidence is visible and there are endless untold stories about this ancient nation.
What do you think is the best thing that travelers will learn when they visit your country?
I want the travelers to know that we are very much ancient, peaceful and proud people who have respect for our culture and the culture of anybody coming to Ethiopia. It is a country of contracts and tolerances that captures the minds and bodies of travelers. It is the origin of mankind where the garden of Eden is said to be located (found somewhere between four rivers of Aden). One of these four rivers is the Blue Nile. It is the source of the Biblical river Ghion (Nile). Furthermore, it is the origin of coffee where mother trees of all coffee trees in the world are still found and have been standing for the last 1200 years. It is the melting pot of major religions of the world with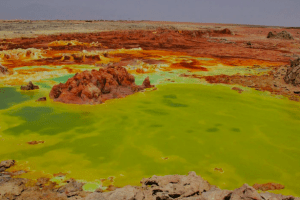 vivid testimonials. It is home to 12 world heritages with 12 additional literary heritages registered by UNESCO. Ethiopia leads Africa in the number of heritages. Ethiopia owns a place called Dallol and Ertale found in the great rift system. Dallol is a lunar type landscape and is the deepest place on the surface of the earth. Ertale is a lake of volcanic lava and is the only place on our planet where volcanic activity is regularly seen from a short distance not more than 25 meters. I am proud to be from Ethiopia, the Land of Origins."
What is your personal favorite place to visit or activity to do in your country?
I love nature and trekking to places with exotic culture and natural heritages are found. Meeting local communities and experiencing their way of life are things I love very much. As an amateur artist (painter), I always develop concepts in relation to nature and culture of people I spent time with for my paintings.
What is your favorite food and why? Describe it!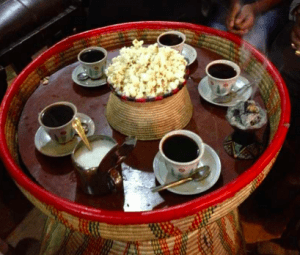 My favorite local food is raw meat and kitfo, the latter a fine chopped raw meat served with Kotcho, a traditional pancake made from the juice of a banana. My second and third choices are respectively Shiro and Godin Tibs. I am used to it since my childhood. The second one is a sauce made of bean flour whereas the third one is well cooked ribs of cattle.
How does your travel organization positively impact local communities, wildlife, and/or the environment?
Our company is very much responsible for the preservation of both tangible and intangible heritages and hence promotes sustainable tourism. We closely work with local religious associations to preserve both cultural and natural heritages with the ultimate goal of promoting the benefit of the local community from tourism. We have developed a concept on how traditional church education in the City of Gondar could be structured and be included in Itineraries in which the traditional school gets income from the production of replicas of ancient church artifacts.
What is one piece of advice that you would give travelers about traveling to your country?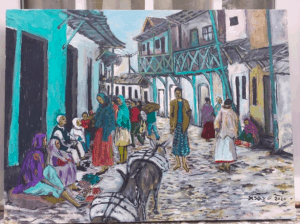 We are people of 21st Century but with too much respect for our age-long traditions that have passed the test of time. We love and respect travelers who respect our culture. Ethiopia is truly an Ideal country to walk in freedom without being harassed and without being not given much attention for what you are. I advise travelers who would like to visit Ethiopia to check out the interview of Brad Pitt with Oprah on YouTube.
What is the best thing about your country?
The possibility of making a tour all-round the year, the stunning landscape, color full festivals that have passed the test of time, the respect that people have for guests, enormous heritages and most of all the genuine flashing smile of people.