Uganda Cultural Small Group Tour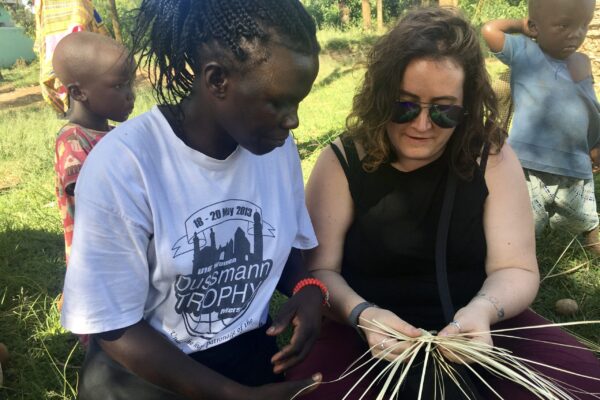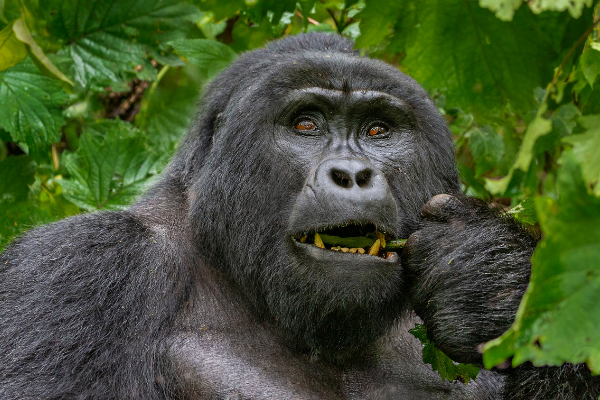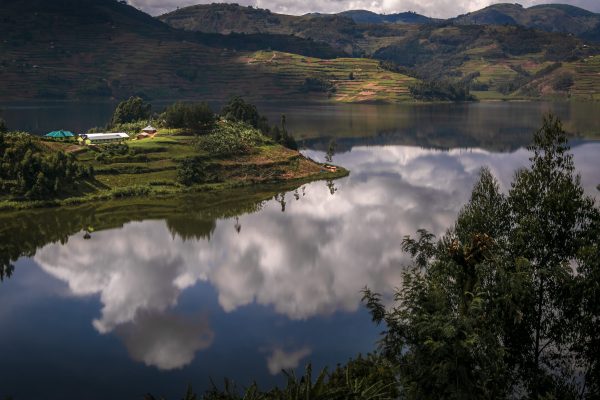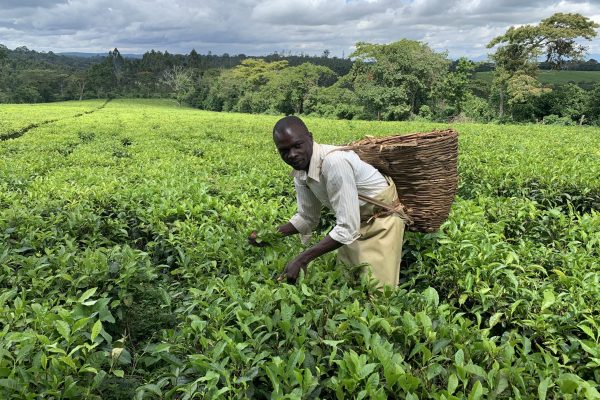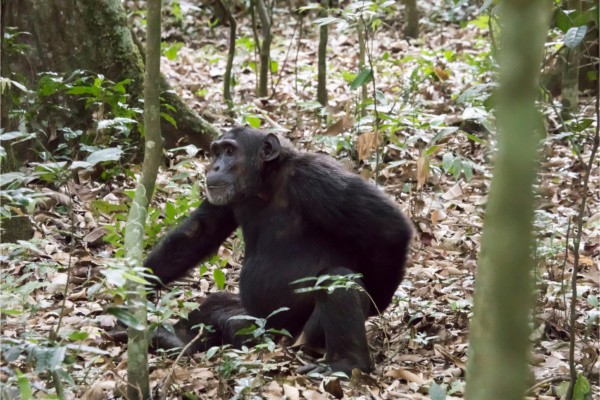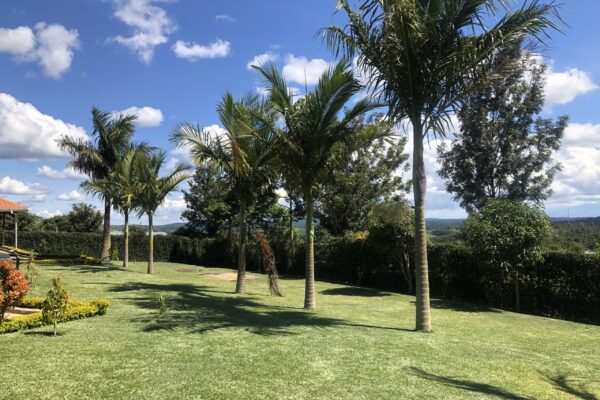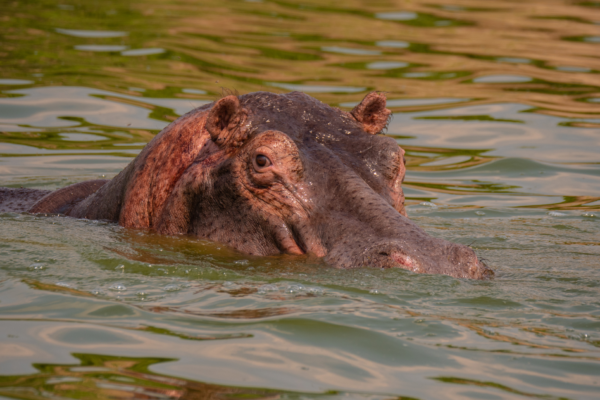 Justice Tourism & Off Season Adventures
Group Tour to
Uganda
December 2-11, 2022
March 17-26, 2023
November 3-12, 2023
Join us and our partner, the Justice Tourism Foundation, on an immersive small group trip to Uganda, where you will experience outstanding African wildlife up close, have the chance to see sustainable community projects, and learn about critical conservation issues from the local people. Our small group itineraries allow you to share these wonderful experiences and reflect on them with others.
The journey will take you to three stunning National Parks. You'll participate in exciting game drives in Queen Elizabeth National Park, where you'll have the chance to view lions, giraffes, elephants, and so much more. In Kibale Forest National Park, you'll go in search of the elusive chimpanzee in a thrilling trekking experience. Finally, you'll have the opportunity to view the endangered mountain gorillas in Bwindi National Park. An excursion that is bound to be life-changing.
On this trip, you'll also explore the rich traditions, history, and culture of the indigenous communities of Uganda. This immersive cultural experience will take you into the heart of the rural village, where you will participate in the community's daily activities, meet locals, taste traditional dishes, and learn about agricultural practices. Participate in the village's handicraft workshop, where you will observe the creation of traditional crafts. Visit the local tea plantation and try picking tea with the villagers. You will also volunteer with Justice Tourism's environmental conservation program, where you will be involved in tree planting alongside the locals to support climate change adaptation and management. Your time here will offer a glimpse into some of the indigenous community's lifestyles.
This trip will give you a well-rounded picture of why Uganda is known as the Pearl of Africa! Reach out to book your spot today, and let's explore the beautiful country of Uganda together!
***8 people minimum needed for tour to depart***
Day 1
Welcome to Uganda! On arrival, you will be met at the Airport by a representative who will escort you to your safari vehicle and introduce you to your driver and guide. You'll head to your accommodation, where you can relax and contemplate the Uganda adventure that lies ahead.
Arrive at Entebbe International Airport (EBB) and meet a representative of the Off Season Adventures team
Transfer to your hotel
Afternoon at your leisure to relax or explore Kampala
Overnight and dinner at

K-Hotel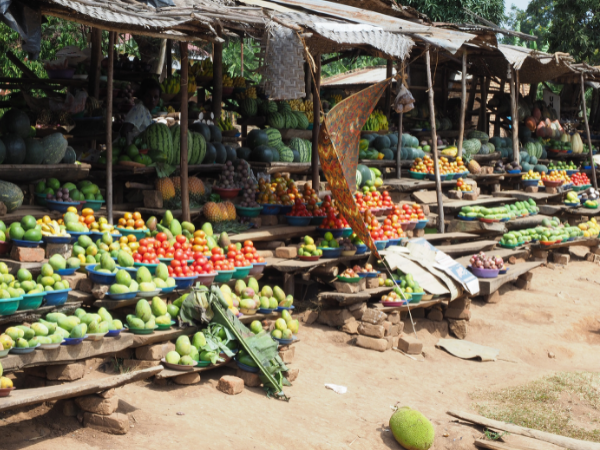 Day 2
On this day, you'll drive to Kahangi Village near Fort Portal in the western region of Uganda. The ride is incredibly scenic as you pass by tea plantations, local villages, and stunning landscapes. You'll check into your eco-lodge before heading to the town for a delicious traditional lunch when you arrive. This afternoon you'll spend time with the local community leaders to learn more and experience authentic Ugandan lifestyles. You'll visit small farms and learn more about indigenous crops. You'll have the opportunity to interact with the local women and participate in cultural activities like basket weaving, cooking, and traditional dancing.
Breakfast at your hotel
Drive to Kahangi Village near Fort Portal
Traditional lunch in the village
Immersive village experience
Overnight and dinner at Home Bliss Hotel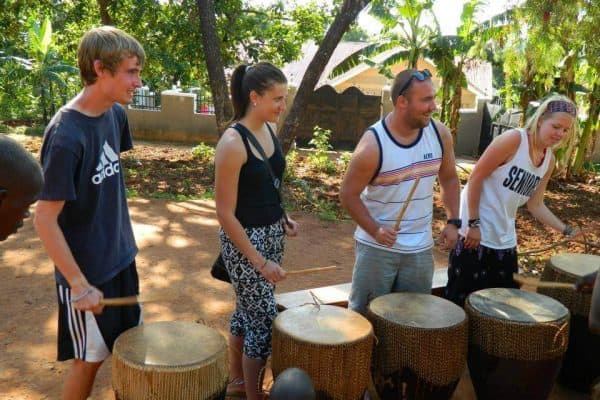 Day 3 & 4
The following two days will be an immersive volunteer experience. You'll work alongside local villagers on the conservation initiatives of the Justice Tourism Foundation. One of the main projects is to construct tree bed nurseries and plant trees in degraded areas. This helps to adapt to a changing climate and protect native plant species. It also restores soils and protects water sources, increasing the region's biodiversity and farming. You'll also have the chance to participate in the Top of the World Hike, which takes you to villages, craters, lakes, tea plantations, and incredible views. The hike begins at Lake Nyabikere (meaning lake of frogs) and continues through grasslands and local communities. Expect to be greeted by locals with enthusiastic waves and observe 3 or 4 species of primates during the walk. You'll also visit a local tea plantation where you'll learn about the production process, help pick the tea, and be able to taste some of the product. These two days will give you many chances to interact with local people and learn more about their stories.
Breakfasts at your hotel
Volunteer activities with the local people
Lunches in the village
Top of the world hike
Tea plantation visit
Overnight and dinners at Home Bliss Hotel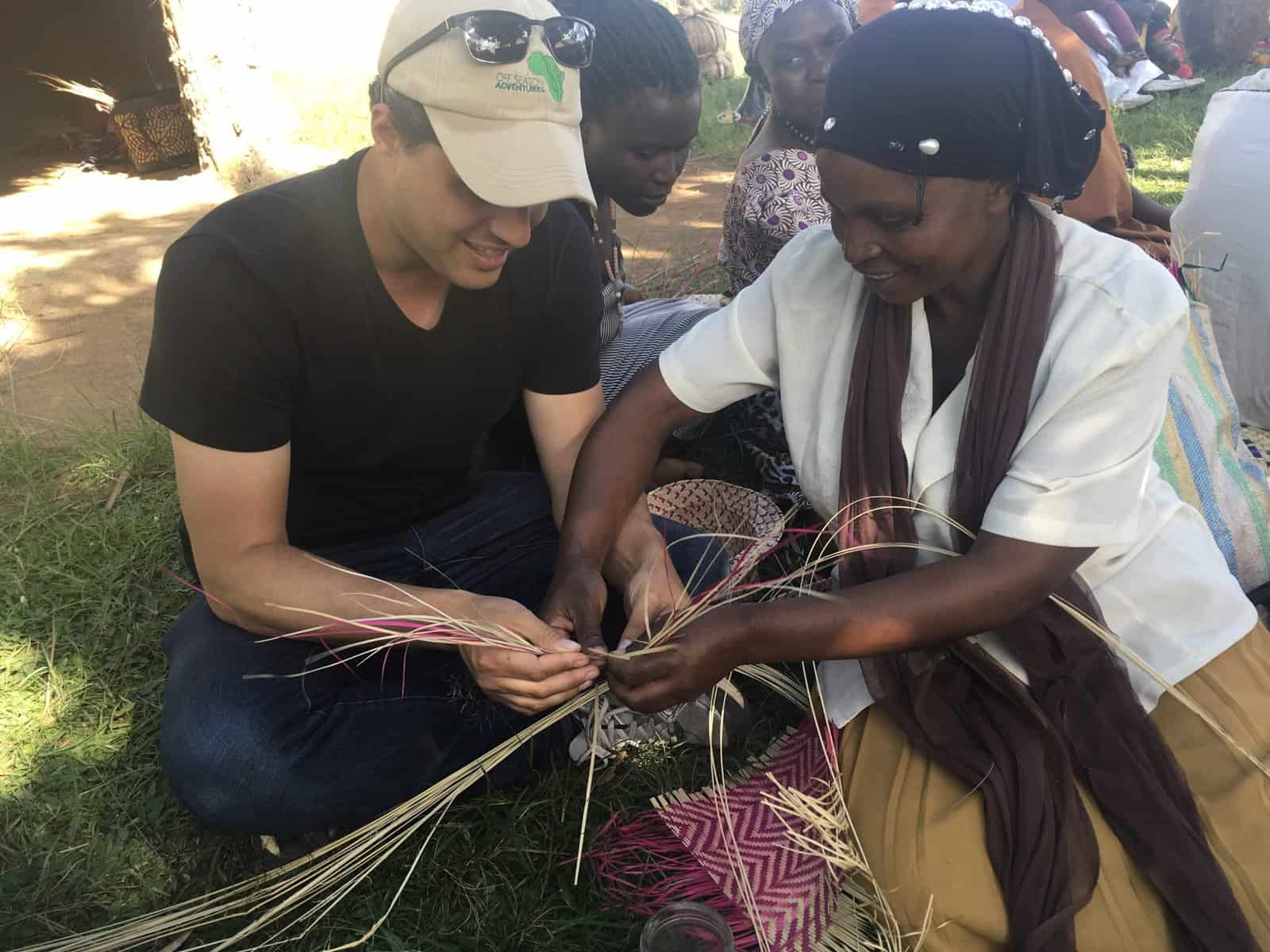 Day 5
This morning embark on a chimp trekking adventure in Kibale National Forest. An experienced Uganda wildlife ranger will escort you through this experience which lasts an average of three hours and allows you to view thirteen other species of primates. After lunch, you'll make your way to Queen Elizabeth National Park, Uganda's second-largest. The park has a diverse ecosystem of grassy plains, tropical forests, rivers, swamps, lakes, and volcanic craters and is home to an incredible abundance of wildlife. This evening you'll relax at your lodge surrounded by the peaceful sounds of the national park.
Breakfast at your hotel
Chimp trekking in Kibale National Park
Lunch
Drive to Queen Elizabeth National Park
Overnight and dinner at Kyangabi Crater Resort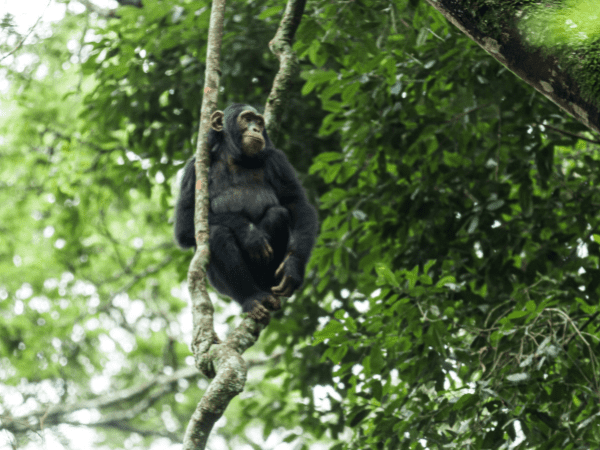 Day 6
After an early breakfast, you will depart on a game drive in the park's northern sector. With the massive Ruwenzori Mountains as a backdrop, this part of the park provides excellent opportunities to observe tree-climbing lions, leopards, giant forest hogs, cape buffalo, elephants, Defassa waterbuck, Uganda kobs, topi, and bushbuck. Next, you will embark on a 3-hour boat ride of the 32-kilometer Kazinga Channel, home to hippos, Nile crocodiles, buffalo, elephants, and 600 resident species of birds.
Breakfast at your lodge
Game drives in Queen Elizabeth National Park
Lunch
Boat ride on Kazinga Channel
Overnight and dinner at Kyangabi Crater Resort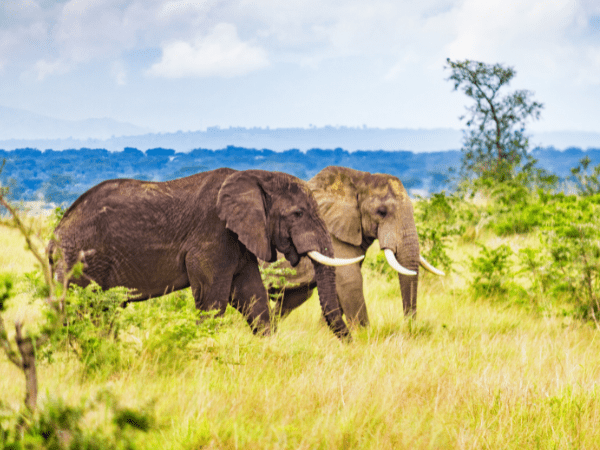 Day 7
This morning make your way to Bwindi National Park, which lies on the edge of the Rift Valley. The park is most famous for its rare mountain gorillas, and the drive to the park is incredibly scenic, passing through various local villages and lush green countryside. On your way, stop at the Equator, where you can take photos with one foot in each hemisphere and witness the Coriolis Effect in real time! You will stop for lunch at the Ngongo Cultural Center for some authentic Ugandan cuisine and a cultural tour. This evening you'll stay near the shores of Lake Bunyoni. You can walk near the lake and observe the local plantlife and birds.
Breakfast at your lodge
Transfer to Lake Bunyoni
Vist the equater
Lunch
Overnight and dinner at Arcadia Cottages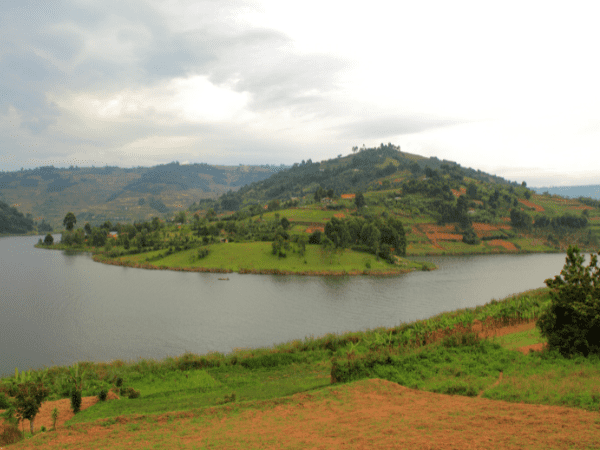 Day 8
Today you'll wake up early with anticipation about the gorilla trekking experience that lies ahead. You will drive to Bwindi National Park headquarters for a briefing with an Uganda Wildlife Authority guide who will accompany your group into the forest. Locating the gorillas can take a few hours or the whole day, depending on how far they have moved. For conservation purposes, the time allowed to view the gorillas is one hour, so make use of that time and appreciate every moment with these amazing creatures! Once you have completed the trek, you will return to the lodge for a well-earned rest.
Breakfast at your hotel
Drive to Bwindi National Park
Gorilla trekking in Bwindi National Park
Lunch
Overnight and dinner at Arcadia Cottages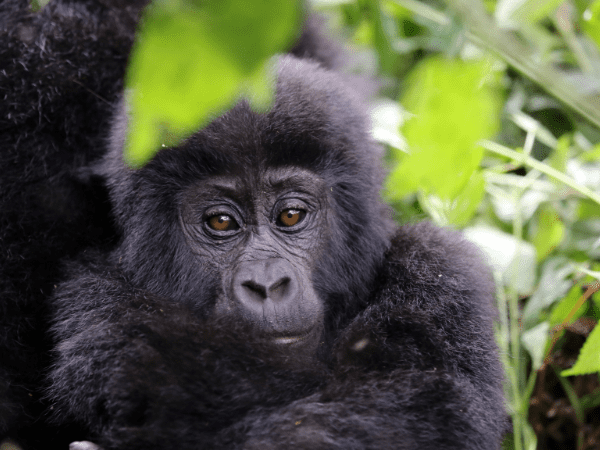 Day 9
This morning, leave Bwindi National Park for the city of Kampala, the capital of Uganda.  If you're feeling up for it, you can join a city tour. Located on the borders of Lake Victoria, Africa's largest lake, Kampala, offers many historical and cultural attractions for visitors to explore. You'll see sites like the Gadaffi Mosque, Kabaka's Palace, Idi Amin's torture chambers, the Ba'hai Temple, and local restaurants and craft markets. End the day with a local meal, traditional music, and dance performance at the Ndere Cultural Center.
Breakfast at your hotel
Flight to Entebbe
Lunch
Kampala city tour
Dinner and cultural performance
Overnight at K-Hotels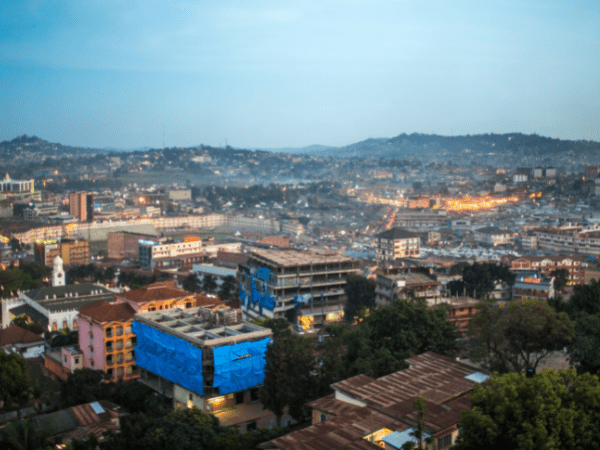 Day 10
Today marks the end of your Ugandan cultural journey! If you haven't had enough of this wonderful country, ask us for ways to extend your trip! After breakfast, you'll drive to the airport for your journey home.
Breakfast at your hotel
Transfer to the airport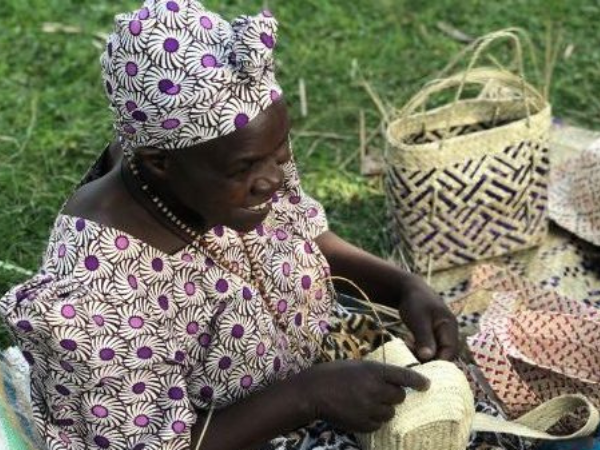 We are happy to customize additional excursions before or after this tour if you want to get more out of your journey in Uganda or any of our other East African destinations!
Reserve Your Spot Today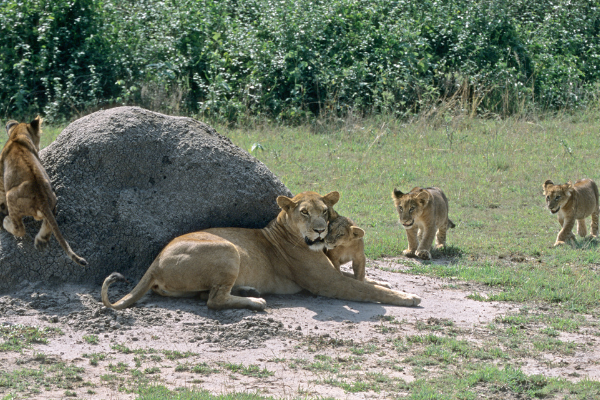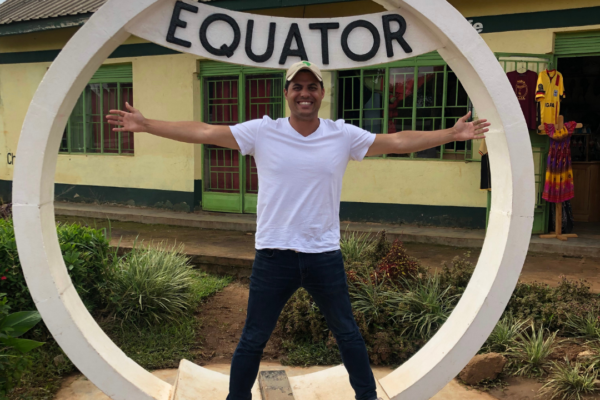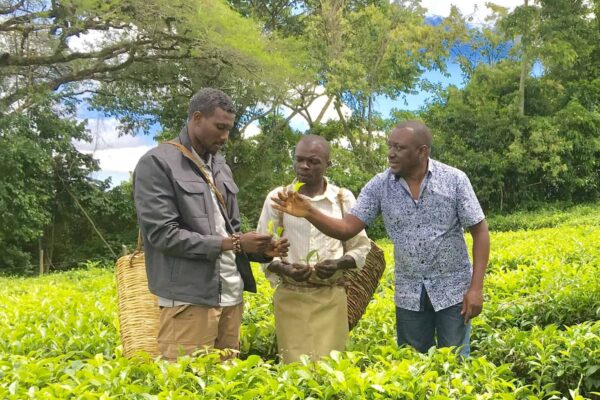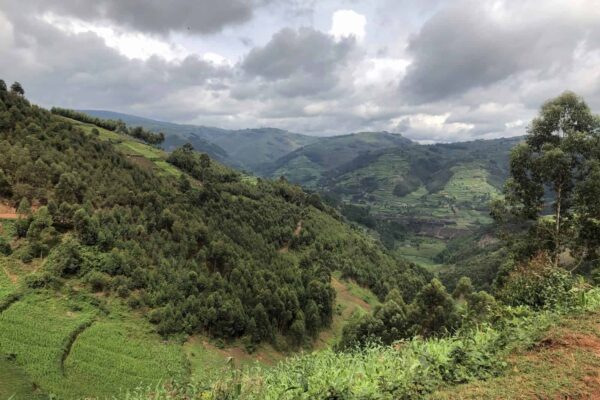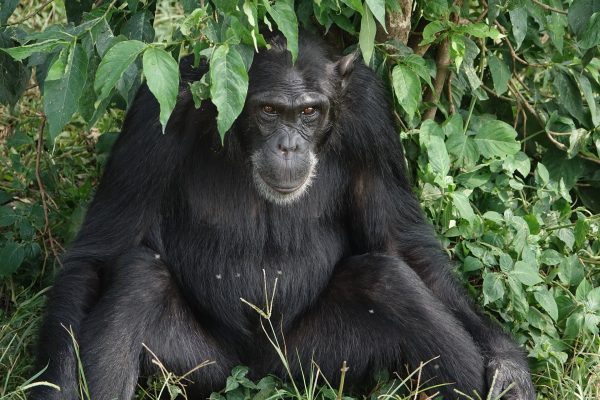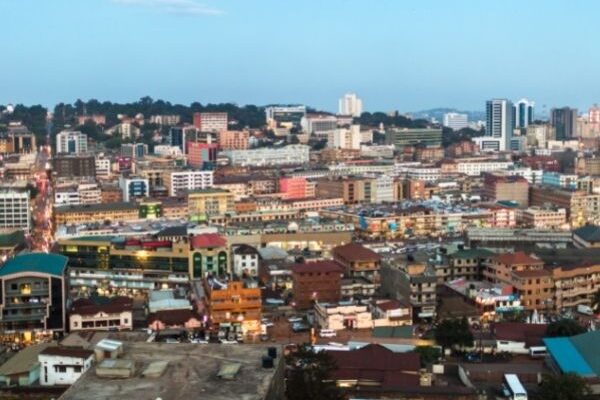 What's Included?
Your local, experienced driver with many years of guiding tours in Uganda
Lodging in Uganda on a full room and board basis (single room occupancy)
Entrance fees for all National Parks and Conservation Areas
Gorilla Trekking Permit (1 per person)
Chimp Trekking Permit (1 per person)
Ranger guides for gorilla & chimp trekking
All cultural activities and excursions on the itinerary
Contribution to the 501(c)(3) organization Second Look Worldwide for infrastructure projects
Waters while in transit, excluding while in the airports
Transfers to and from airports
Wire Transfer and other banking fees
What's Not Included?
International flights to & from Uganda
Tips for your drivers, tour guides, and lodges, highly encouraged
Alcoholic beverages
Traveler's Insurance, highly encouraged
Souvenirs and gifts
Baggage weight overages, if applicable
Any incidental expenses
Anything from room service or the hotel minibar
Any visa expenses for Uganda
Any required vaccines or Covid-19 testing for Uganda
K-Hotel: 2 nights
Home Bliss Hotel: 3 nights
Kyangabi Crater Resort: 2 nights
Arcadia Cottages: 2 nights
THIS 10-DAY, 9-NIGHT TOUR PACKAGE IS ONLY $5366 PER PERSON, FULL ROOM AND BOARD.
The price is based on two people sharing a twin room. A minimum number of 8 people is needed for the tour to run. Single supplement available.
Tour departure dates available are:
December 2-11, 2022 – 8 Spots Left
March 17-26, 2023 – 8 Spots Left
November 3-12, 2023 – 8 Spots Left