Zanzibar Island Adventure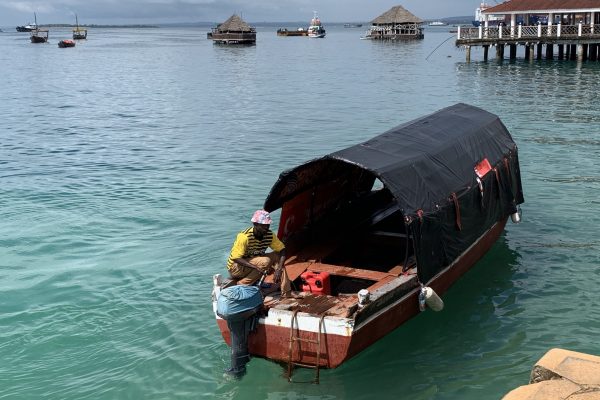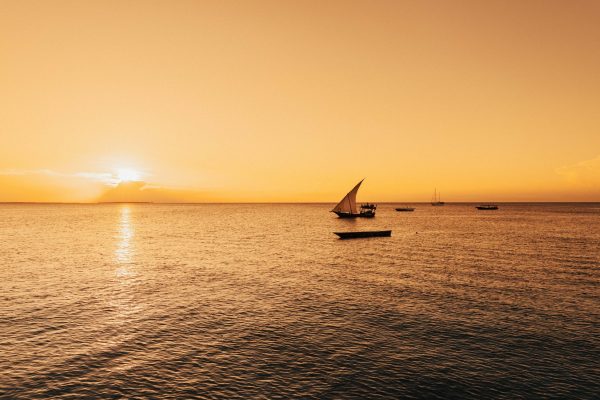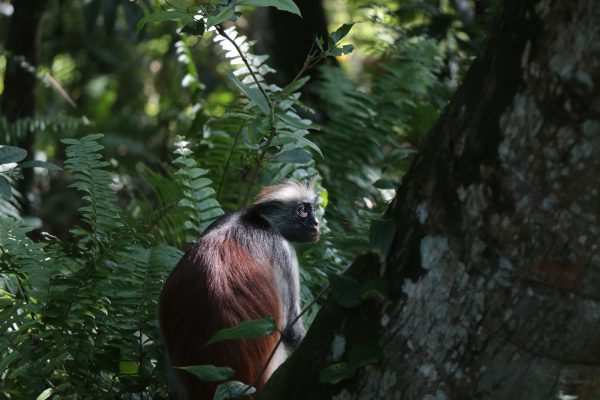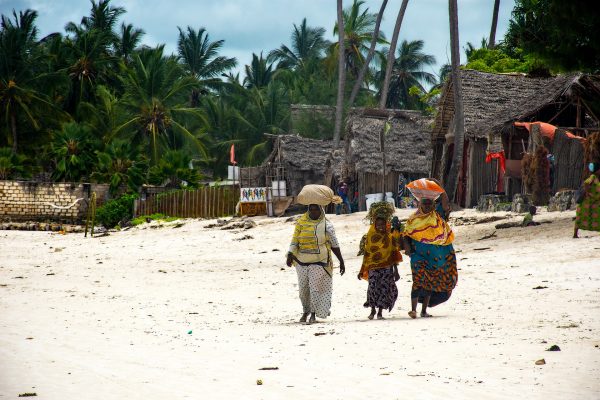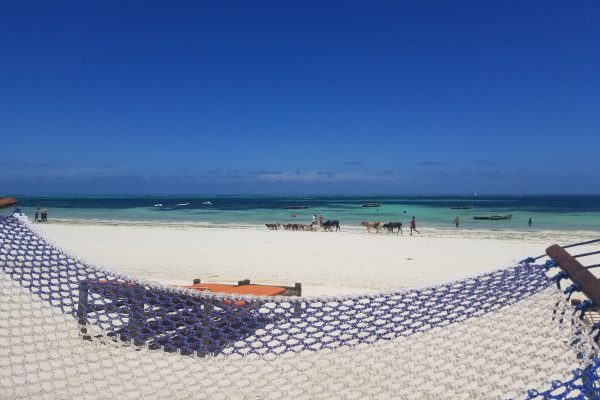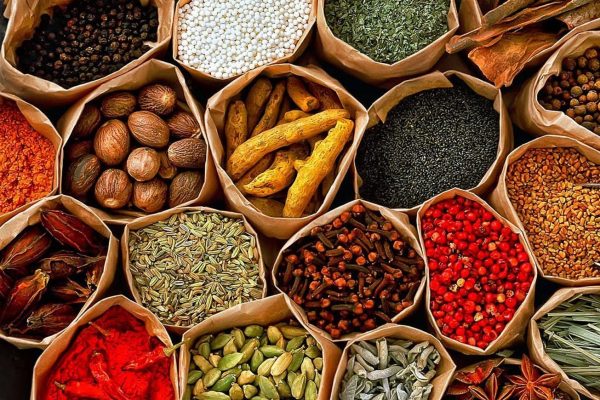 Join us on the Zanzibar Island Adventure!
5 Days, 4 Nights
A journey to Tanzania would not be complete without a trip to Zanzibar island. This five-day extension will allow you to experience the history and beauty of this island as well as relax on one of its stunning beaches.
You'll begin in Stone Town and will tour the city, have the chance to eat in some of its fabulous restaurants, and also visit a local spice plantation. You'll also journey to Jozani-Chwaka National Park and Prison Island to learn more about the history of this island and view some interesting wildlife. Finally, you'll end your time at a resort on the beach where you can relax and take in the lovely surroundings.
This experience is an excellent addition to any of our other Tanzanian tours. It is a great option for couples, small groups, or families. So let's explore Zanzibar together!
Day 1
Welcome to Zanzibar! After a short flight from Arusha, you'll meet a representative who will escort you to your hotel. You'll enjoy lunch in Stone Town at one of the many restaurants available before heading out on tour. Your local guide will show you around this UNESCO World Heritage Site that retains many of the buildings, locations, and history that has been here for generations. This evening you can have dinner in the town or at your hotel.
Arrive at Abeid Amani Karume International Airport (ZNZ) and meet an Off Adventures representative
Lunch (a la carte)
Stone Town tour
Dinner (a la carte)
Overnight at Mizingani Seafront Hotel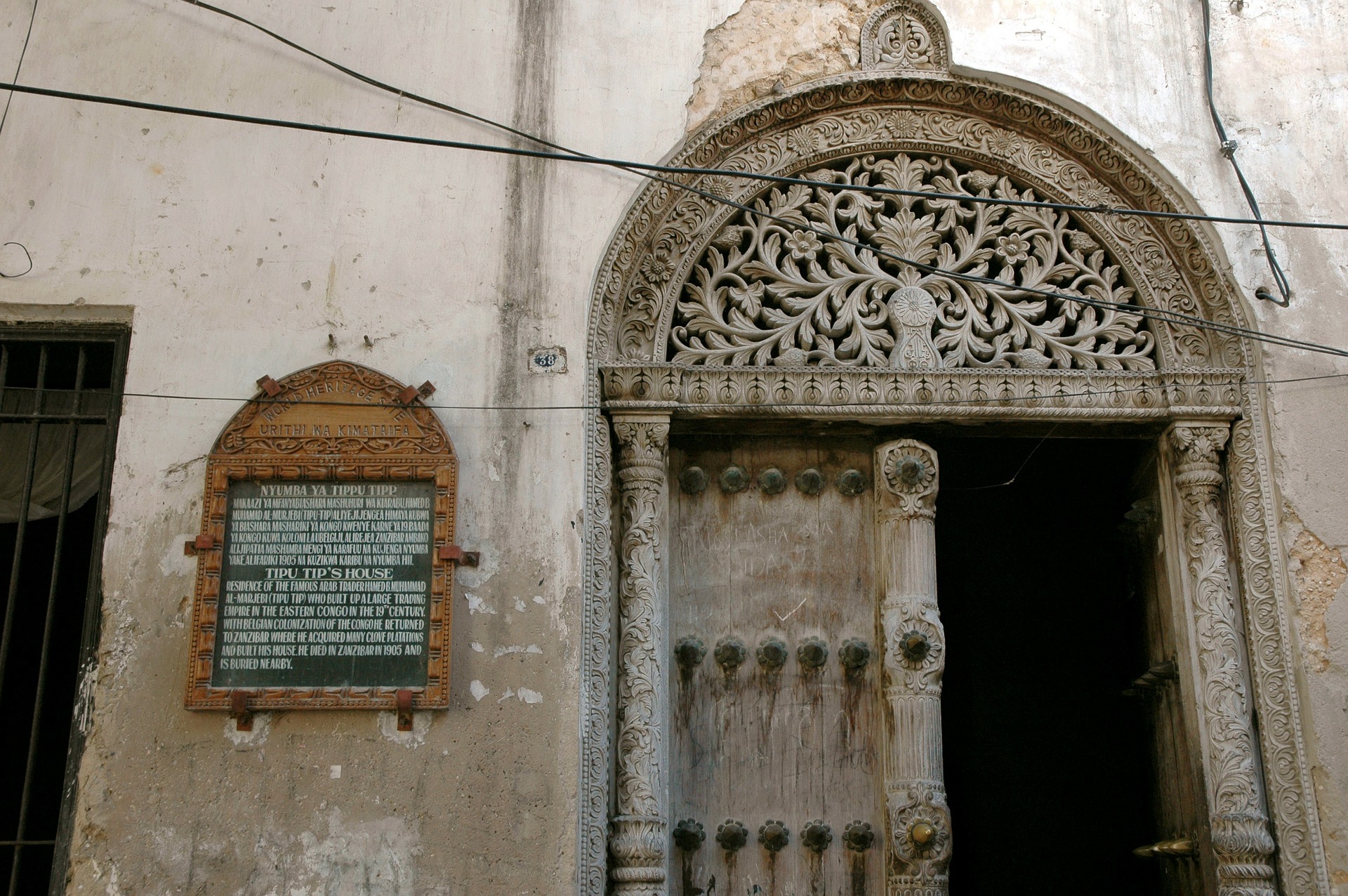 Day 2
This morning you'll enjoy breakfast at your hotel before heading out on a tour of a Spice Plantation. Zanzibar is known as Spice Island, and the spices grown here are a significant export for their economy. During this experience, you'll learn about the production process, taste some of the spices, and have the opportunity to purchase some to take home. After your tour, you'll head back to Stone Town for lunch. This afternoon you'll take a short boat ride to Prison Island. Also known as Changuu Island, it is now a government-owned tourism resort. Here you can wander around the beaches and take in the stunning views, learn more about the island's history, including its role in the slave trade, and feed the giant Aldabra tortoises that call the island home. Once you return to the main island, you can have dinner and wander around the city.
Breakfast at your hotel
Spice Plantation tour
Lunch (a la carte)
Prison Island tour
Dinner (a la carte)
Overnight at Mizingani Seafront Hotel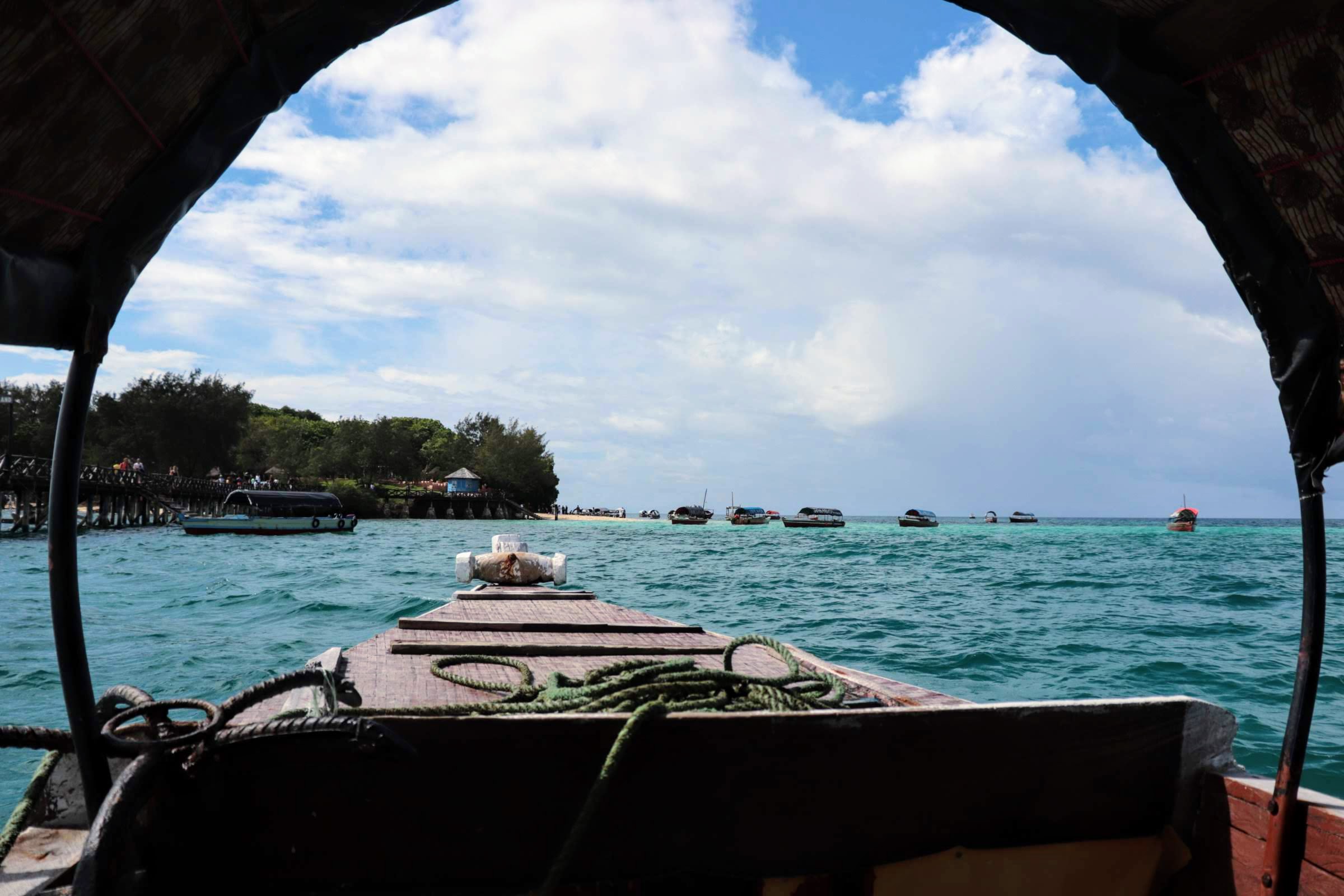 Day 3
After breakfast, you'll head to Jozani-Chwaka National Park, the largest indigenous forest on the island. The park has a lush, swamplike environment that is the perfect habitat for animals. Keep your eyes open for the red colobus monkey, bushbabies, other primates, and over 40 species of birds. Next, you'll return to Stone Town for lunch and some leisure time. This evening you'll embark on a sunset cruise around the island. It is a great way to end the day and take in the stunning natural surroundings. You'll have dinner in town before being transferred to the Amaan Beach Bungalows on the northern part of the island.
Breakfast at your hotel
Trip to Jozania-Chwaka National Park
Lunch (a la carte)
Dinner (a la carte)
Transfer to Amaan Beach
Overnight at Amaan Beach Bungalows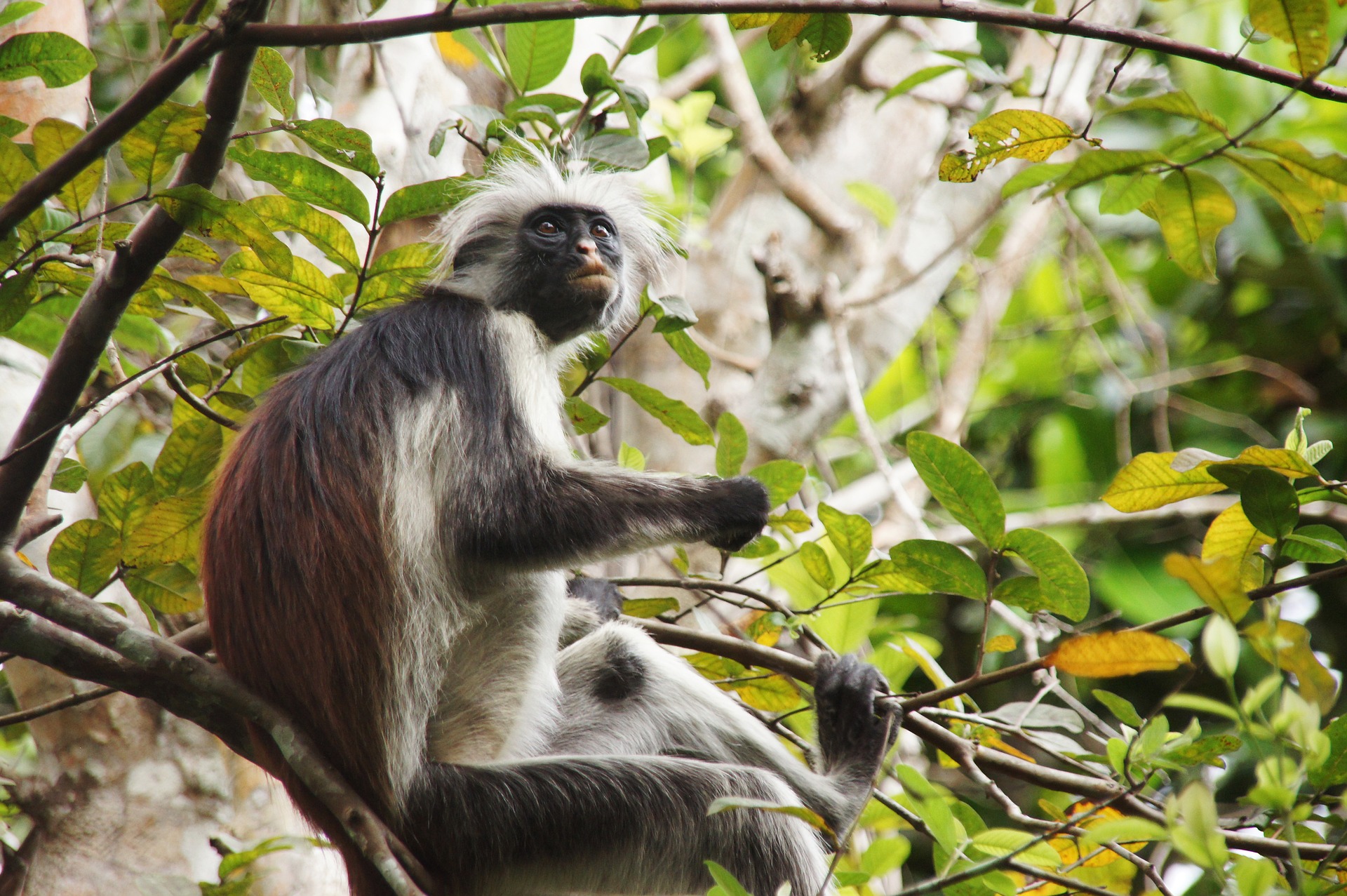 Day 4
Today will be a full day at your leisure. You can relax at your hotel and enjoy the beach or take an excursion organized through the front desk at your hotel. You'll also have the freedom to enjoy your meals at the hotel or nearby restaurants.
Breakfast at your hotel
Day at your leisure
Lunch & Dinner (a la carte)
Overnight at Amaan Beach Bungalows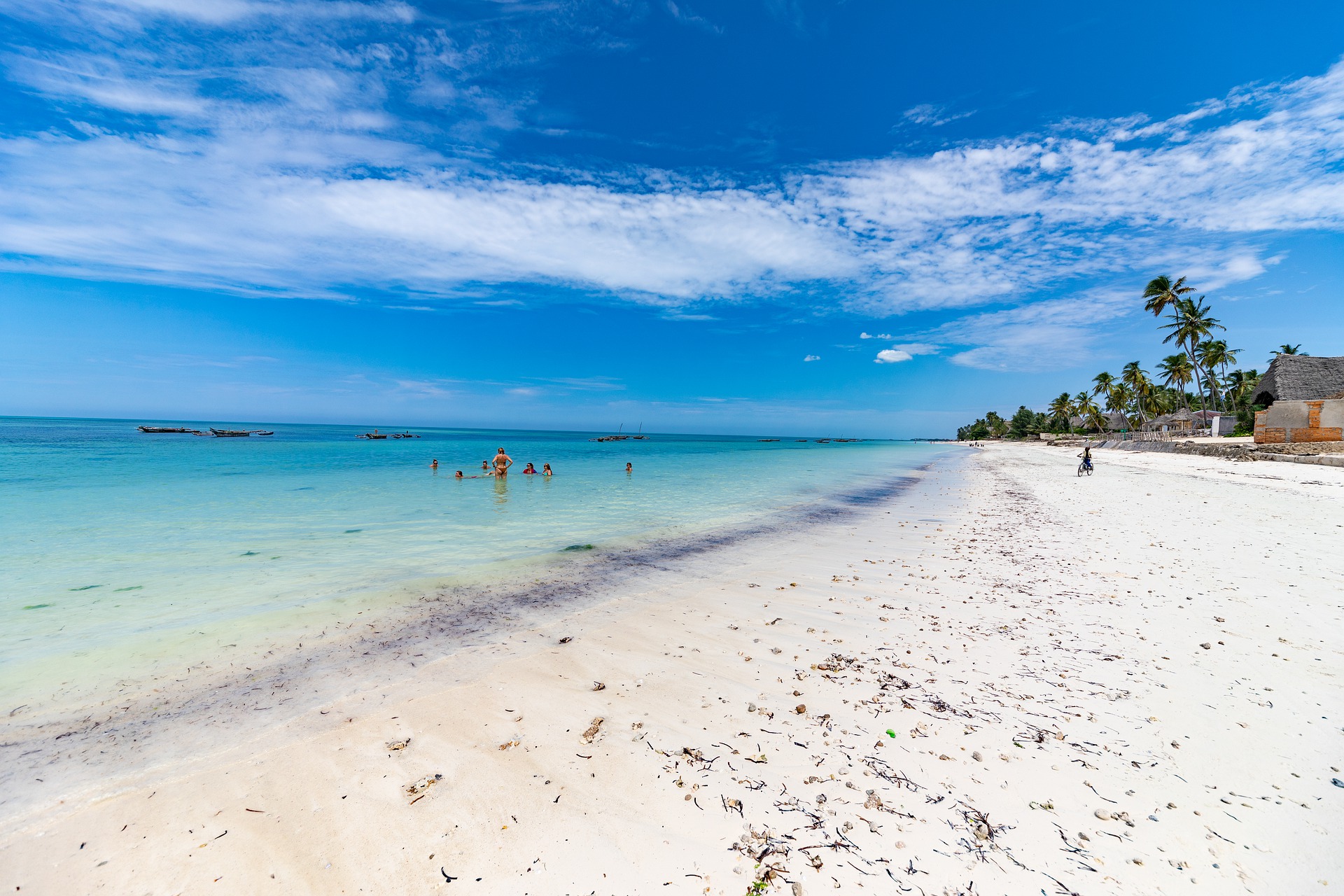 Day 5
This day marks the end of your Zanzibar adventure! After breakfast, you will be transferred to the airport for your onward journey.
Breakfast at your hotel
Transfer to Abeid Amani Karume International Airport (ZNZ)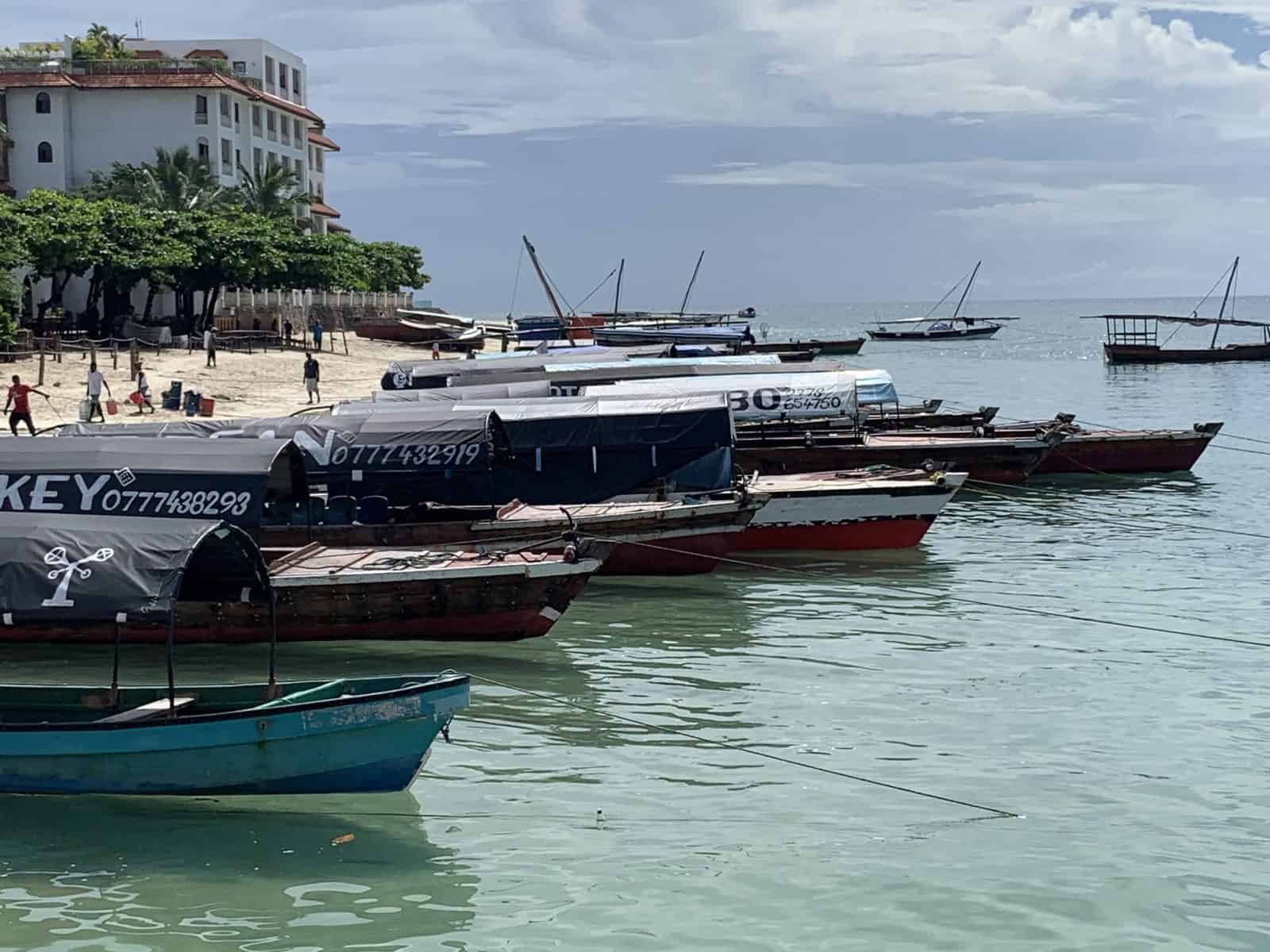 We are happy to customize additional day excursions before or after this tour if you want to get more out of your journey. Possible additions include Arusha, Arusha National Park, Moshi, Nairobi, Serengeti, the coastal region of Tanzania, Dar es Salaam, the Southern Circuit, or so much more.
Reserve Your Spot Today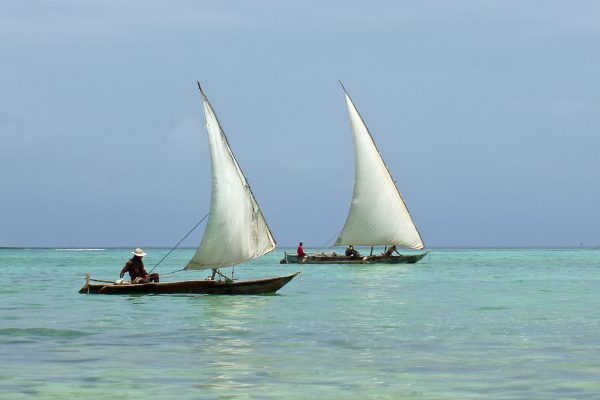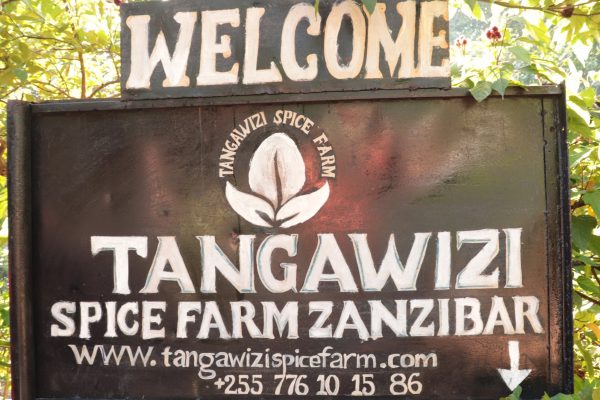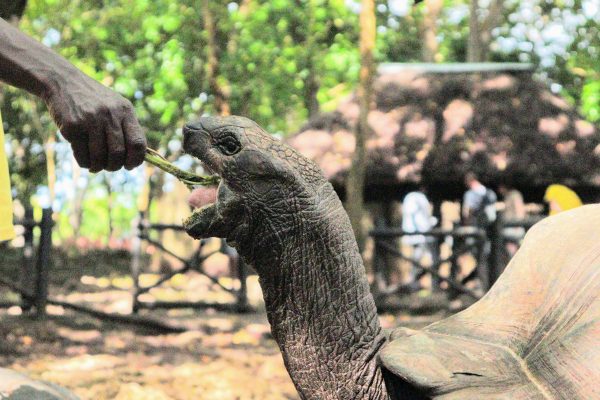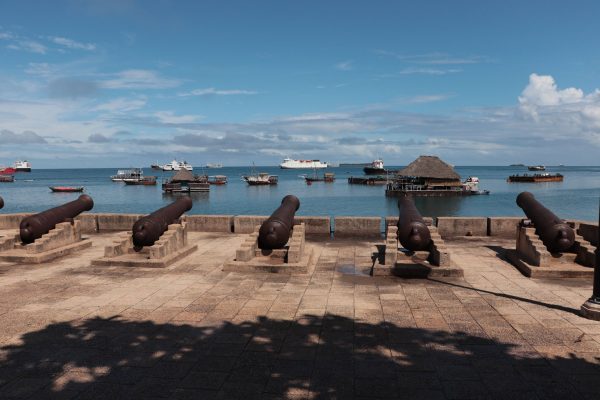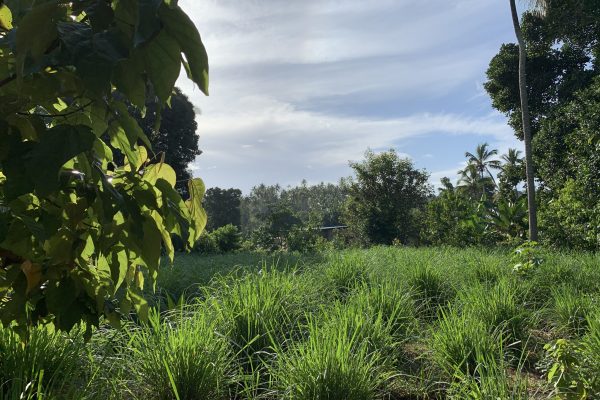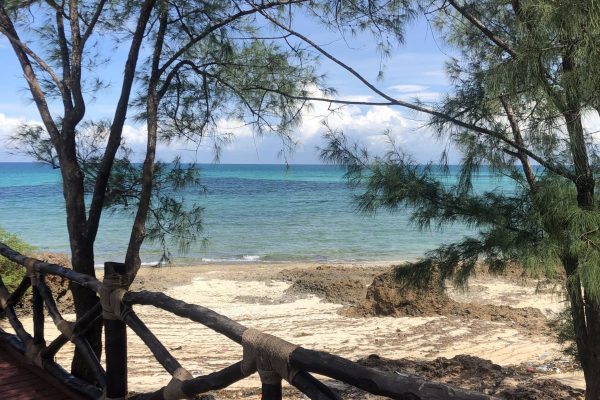 What's Included?
Local, experienced drivers and tour guides with many years of guiding tours in Zanzibar
Domestic flight from mainland Tanzania to Zanzibar
Lodging in Zanzibar on a bed and breakfast basis
Entrance fees for Jozania-Chwaka National Park
All cultural activities and excursions on the itinerary
Contribution to the Kakoi Water Project through the 501(c)(3) organization Second Look Worldwide
Beverages while in transit, excluding while in the airports
Driver transfers to and from airports
Wire Transfer and other banking fees
What's Not Included?
International flights to and from Tanzania
Tips for your drivers, tour guides, and lodges, highly encouraged
Lunches & Dinners (can be included at an extra cost)
Alcoholic beverages
Traveler's insurance, required
Souvenirs and gifts
Baggage weight overages, if applicable
Any incidental expenses
Anything from room service or the hotel minibar
Mizingani Seafront Hotel: 3 nights, Bed & Breakfast Basis
Amaan Beach Bungalows: 2 nights, Bed & Breakfast Basis
THIS 5 DAY, 4 NIGHT TOUR PACKAGE STARTS AT ONLY $1330 PER PERSON, BED & BREAKFAST BASIS/DOUBLE OCCUPANCY.
50% of the total package cost must be paid 90 days before travel to retain your reservation, and the balance must be paid 60 days prior to the date of arrival.