Tunisia Cultural & Archaeological Tour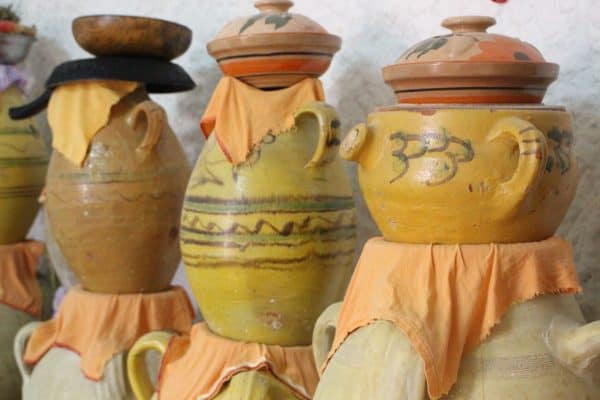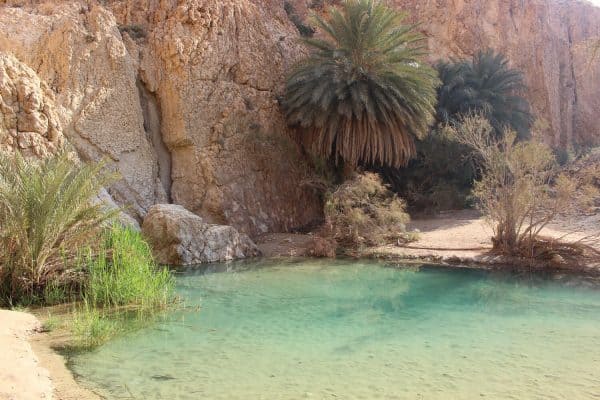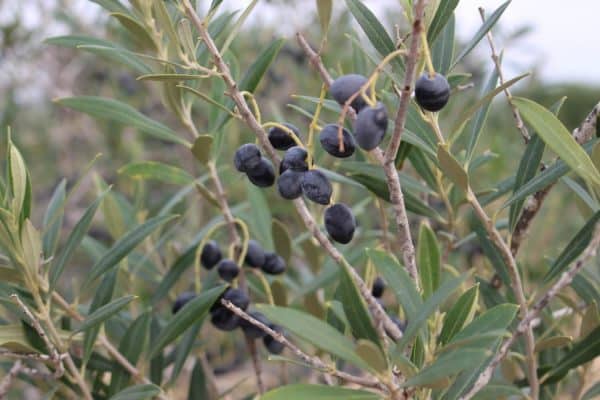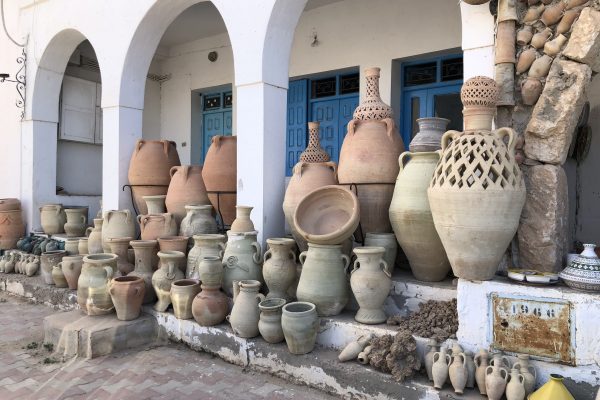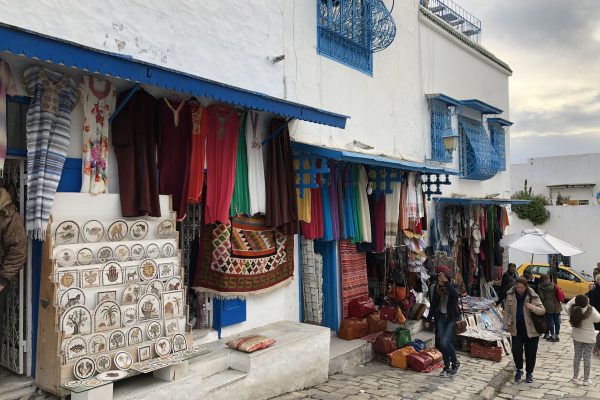 Description
Embark on this 8 day 7 night cultural and archaeological  journey of the northern part of Tunisia. Explore ancient Carthaginian ruins and other important archaeological sites. Observe the Islamic influence on the art and architecture that is so common in this region. Stay in places that highlight the spectacular mountains, Mediterranian sea views, and urban settings of this beautiful country.
Day 1
Welcome to Tunisia! Upon arrival, you will be met by an Off Season Adventures representative who will escort you to your vehicle and introduce you to your driver and guide. In the afternoon, enjoy the medina or old city of Tunis at your leisure.
Arrive at

Tunisia-Carthage International Airport

(TUN) and meet a representative of the Off Season Adventures team

Transfer to accommodation

Afternoon at your leisure

Overnight and dinner at Dar Ben Gacem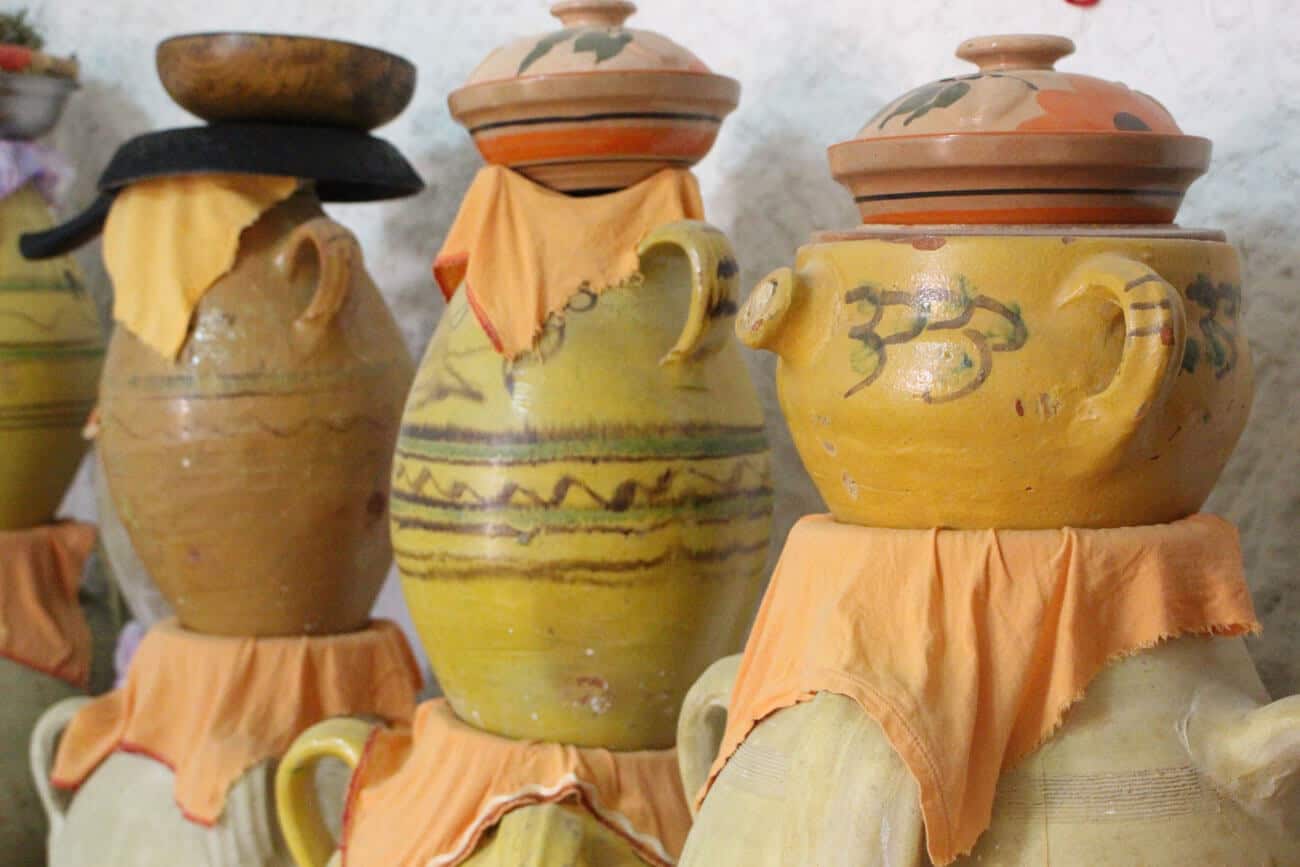 Day 2
After breakfast, embark on a full day of exploring! This morning visit The Bardo Museum, a 15th century Beylic palace, in nearby Tunis which houses one of the world's greatest collections of ancient mosaics, amongst many other treasures. This afternoon visit the iconic archeological and cultural sites of the ancient city of Carthage, a major center of trade and influence in the western Mediterranean founded in the 9th century B.C. by a seafaring people known as the Phoenicians. Here discover Punic ruins like the former citadel of this powerful city, Byrsa Hill, which was the military center of Carthage. Visit the Thermal Baths of Antonin, a site not to be missed. Completed under the reign of Emperor Antonius, in 165 AD these are considered to be amongst the largest baths of Roman Africa.  In the afternoon, be transferred to the town of Sidi Bou Said.
Breakfast at your hotel 

Visit the Bardo Museum 

Lunch in Tunis Medina 

Tour of ancient city of Carthage 

Dinner on the town

Overnight at Dar Said
Day 3
Today head to Utique, an important archaeological site believed to have been founded in 1101 B.C. making this city even older than Carthage. Then journey to Bizerte the northernmost city in Africa and one of the oldest settlements in Tunisia. After lunch, make your way to Tabarka. Built at the start of the French Protectorate, it is a small town where the forest meets the ocean. See the characteristic silhouette of the Genoese Fort, perched upon an islet, the emblem of Tabarka. Take a stroll to charming marina or visit the famous jewelers who make exquisite coral creations.
Breakfast at your hotel 

Visit to Utique and Bizerte 

Lunch in Bizerte

Transfer to Tabarka

Overnight and dinner at Couleurs Mediterranee
Day 4
On this day you will visit the richest and best preserved mature oak forests in the Mediterranean. Amidst the trees you will stumble upon Ain Draham village, with scenes of whitewashed facades and red tile roofs set in an awe-inspiring landscape. Then proceed to visit renowned archeological site Bulla Regia, unique in Tunisia because its domestic architecture was constructed below ground. Here most of the unique mosaics are in the original position. Continue on to visit the famous Dougga archeological site, a UNESCO world heritage site and one full of substantial remains of this once flourishing settlement overlooking the fertile Wadi Khaled Valley. Have lunch and then proceed with drive to Kairouan. After you check in to your hotel enjoy dinner on the town.
Breakfast at your hotel 

Drive to Ain Drahem 

Visit the archaeological sites at Bulla Reggia and Dougga

Lunch in Dougga

Transfer to Kairouan

Overnight at Dar Allani
Day 5
After breakfast, visit of Kairouan, the 4th holiest city of Islam where you can find some of the best examples of Islamic architecture, including the Grand Mosque, the oldest and most important Islamic building in North Africa built in AD 672. Then proceed to the sleepy town of El Jem to visit the inspiring Coliseum, almost as big as the one in Rome and built between 230 and 238 A.D. Have lunch in the coastal city of Mahida on the way to Monastir. While in Monastir visit Bourguiba's Mausoleum and the Ribat before departing for Sousse for the night.
Breakfast at your hotel

Tour of Kairouan

Transfer to El Jem to visit the Coliseum 

Lunch in the coastal city of Mahdia

Visit Bourguba's Mausoleum and the Ribat in Monasitr 

Transfer to Sousse and dinner on the town

Overnight at Dar Antonia
Day 6
This morning, visit the Sousse Architectural Museum, which houses significant collections of mosaics, pottery, and sculpture, from the Punic, Roman, and early Christian periods. Explore the Medina, one of the best examples of Arab architecture and largely unchanged over the centuries. In the afternoon, head to Hammamet. Once a fortified village, inhabited by a community of ascetics who watched the coast and sounded the alarm in the case of attack, now a popular coastal town with many opportunities to immerse in history, culture, and nature. Enjoy an afternoon stroll of the marina and the medina.
Breakfast at your hotel

Tour of the highlights of Sousse, The Sahel Capital

Transfer to Hammamet

Lunch

Visit the marina and medina of Hammamet

Dinner on the town

Overnight at Dar Phoencia
Day 7
Begin today with a visit to the old town of Hammamet and and see their famous pottery. Then make your way to El Haouaria with stops at the fishing port of Kelibia and the archaeological site of Kerkouane along the way. Once in El Haouaria enjoy lunch while taking in the amazing panoramic views of this coastal town. In the afternoon visit the Grottes a cave system that resulted from the 1,000 years of digging done in this area to build such projects as the Colosseum in Rome and the amphitheater in El Jem. Head back to Hammamet for dinner on the town.
Breakfast at your hotel

Visit the old town of Hammamet and their famous pottery

Tour Kelibia, a 12th century fort and fishing village

Visit to Carthaginian city of Kerkouance

Transfer to El Haoarua

Lunch with a beautiful panoramic view 

Visit to the Grottes 

Dinner on the town in Hammamet

Overnight at Dar Phoencia
Day 8
Today marks the end of your Tunisia journey! After breakfast, you will be transferred to the Tunisia-Carthage airport for your flight home.
Breakfast at your hotel

Transfer to Tunisia-Carthage International Airport (TUN)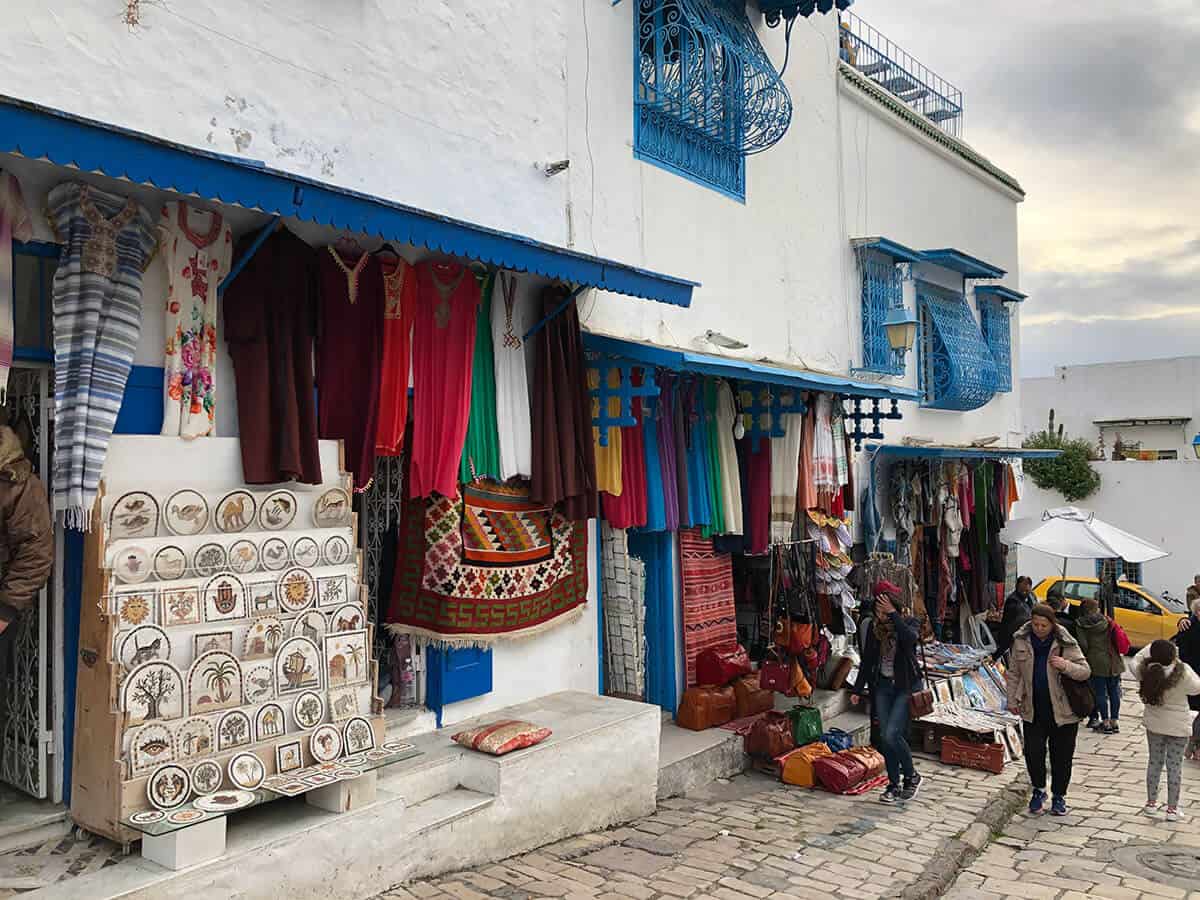 We are happy to customize additional day excursions before or after this tour if you want to get more out of your journey.
Reserve Your Spot Today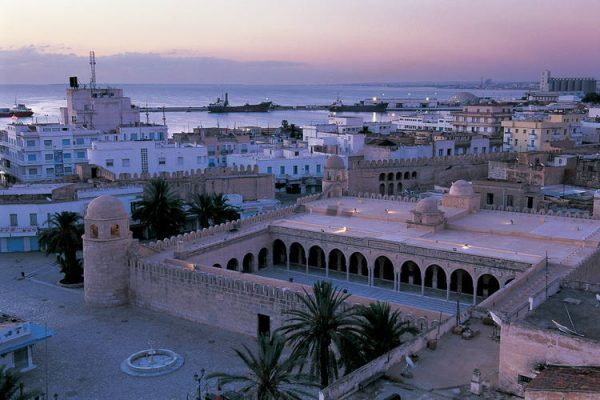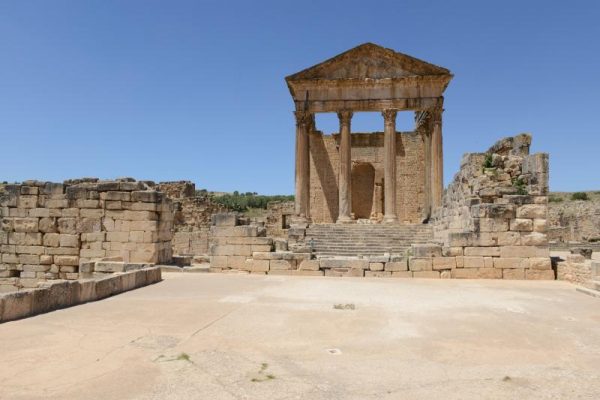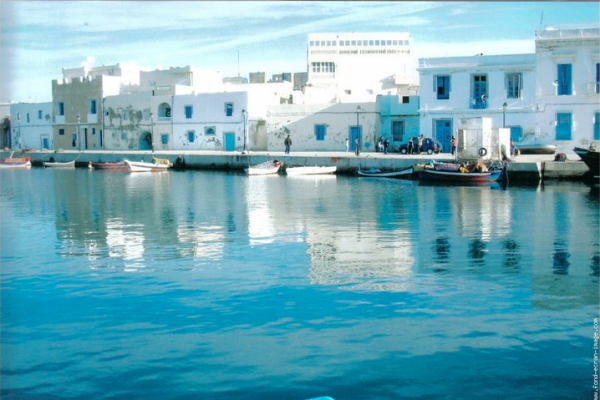 What's Included?
Your local, experienced driver with many years of guiding tours in Tunisia

Lodging in Tunisia on a full room and board basis

All cultural activities and excursions on itinerary

Contribution to the 501(c)(3) organization Second Look Worldwide

Beverages while in transit, excluding while in the airports

Driver transfers to and from airports

Wire Transfer and other banking fees
What's Not Included?
International flights to & from Tunisia

Tips for your drivers, tour guides, and lodges, highly encouraged

Alcoholic beverages

Traveler's Insurance, highly encouraged

Souvenirs and gifts

Baggage weight overages, if applicable

Any incidental expenses
Dar Ben Gacem: 1 night, Bed & Breakfast Basis
Dar Said: 1 night, Full Room & Board Basis
Dar Allani: 1 night, Full Room & Board Basis
Dar Antonia: 1 night, Full Room & Board Basis
Dar Phoencia: 3 nights, Full Room & Board Basis
THIS 8 DAY, 7 NIGHT TOUR PACKAGE IS ONLY $2365 PER PERSON, DOUBLE CAPACITY, FULL ROOM AND BOARD.
Single Supplement is $485. 
50% of the total package cost must be paid 90 days before travel to retain your reservation, and the balance must be paid 60 days prior to the date of arrival.