Highlights of Uganda Tour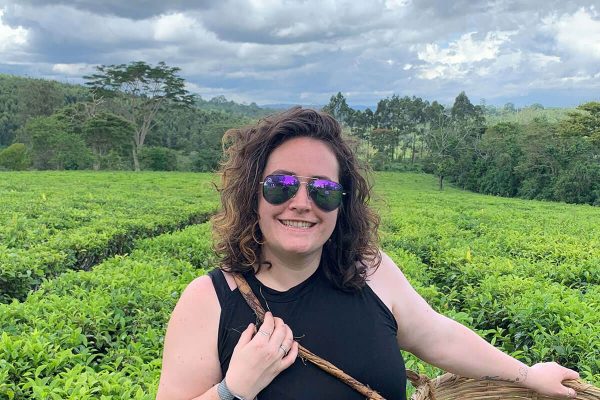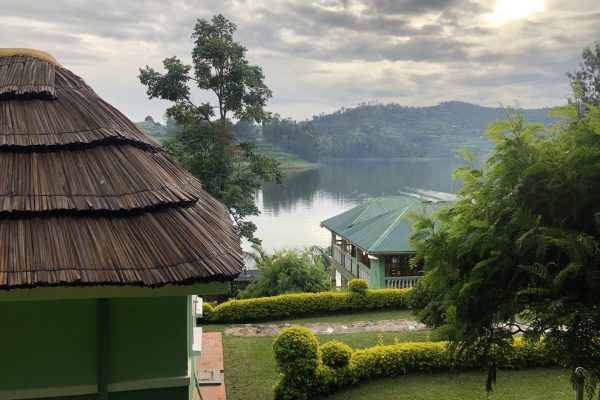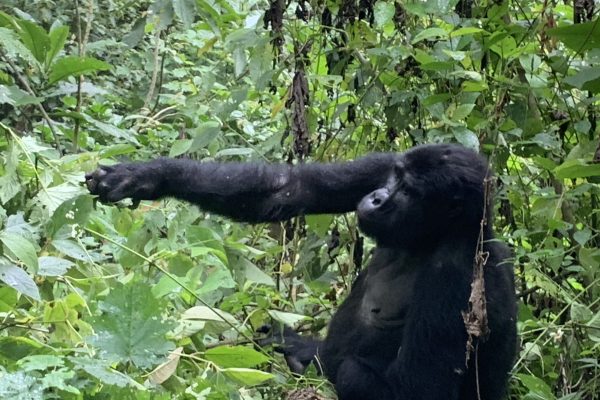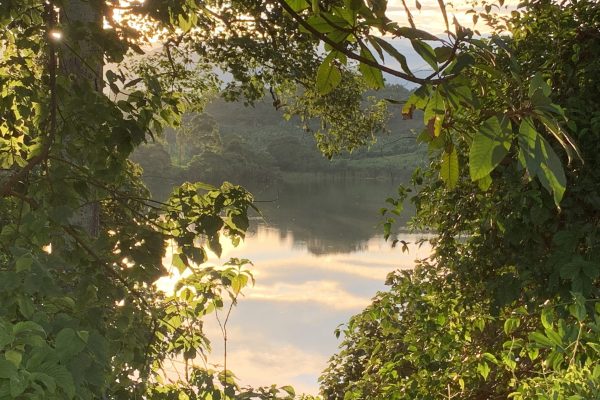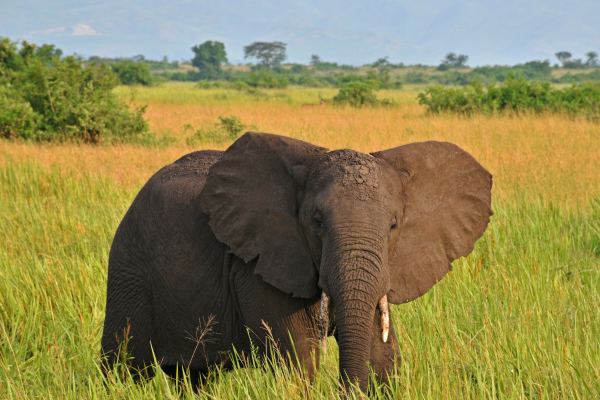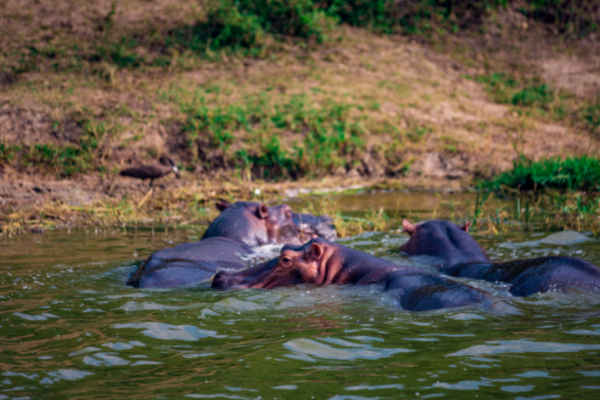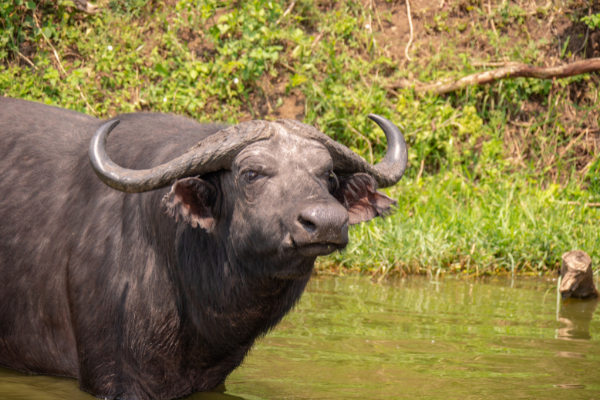 Join us on the Highlights of Uganda Tour! 
9 Day, 8 Night
This safari experience explores the best of Uganda! From gorilla trekking to scenic game drives, this trip includes three of Uganda's most stunning national parks; Bwindi, Queen Elizabeth, and Kibale. You'll leave with a clear picture of why Uganda is called the "Pearl of Africa."
In addition to these fantastic wildlife adventures, you'll experience an authentic Ugandan village lifestyle. You'll also have the opportunity to give back and participate in a sustainable community project benefiting these local people and villages. Our itineraries are entirely customizable to meet your travel style, needs, and interests. Let's explore this wonderful country together!
Day 1
Welcome to Uganda! After arrival at Entebbe International Airport you will be met by an Off Season Adventures' team member and transferred to your hotel. The afternoon will be at your leisure to explore the city or relax at your hotel. This evening enjoy dinner at your hotel and ponder the incredible Uganda experience ahead!
Arrive at Entebbe International Airport (EBB) and meet a representative of the Off Season Adventures team
Transfer to your accommodation
Afternoon at your leisure
Overnight and dinner at Banana Eco Village (Boutique) / K Hotels (Luxury)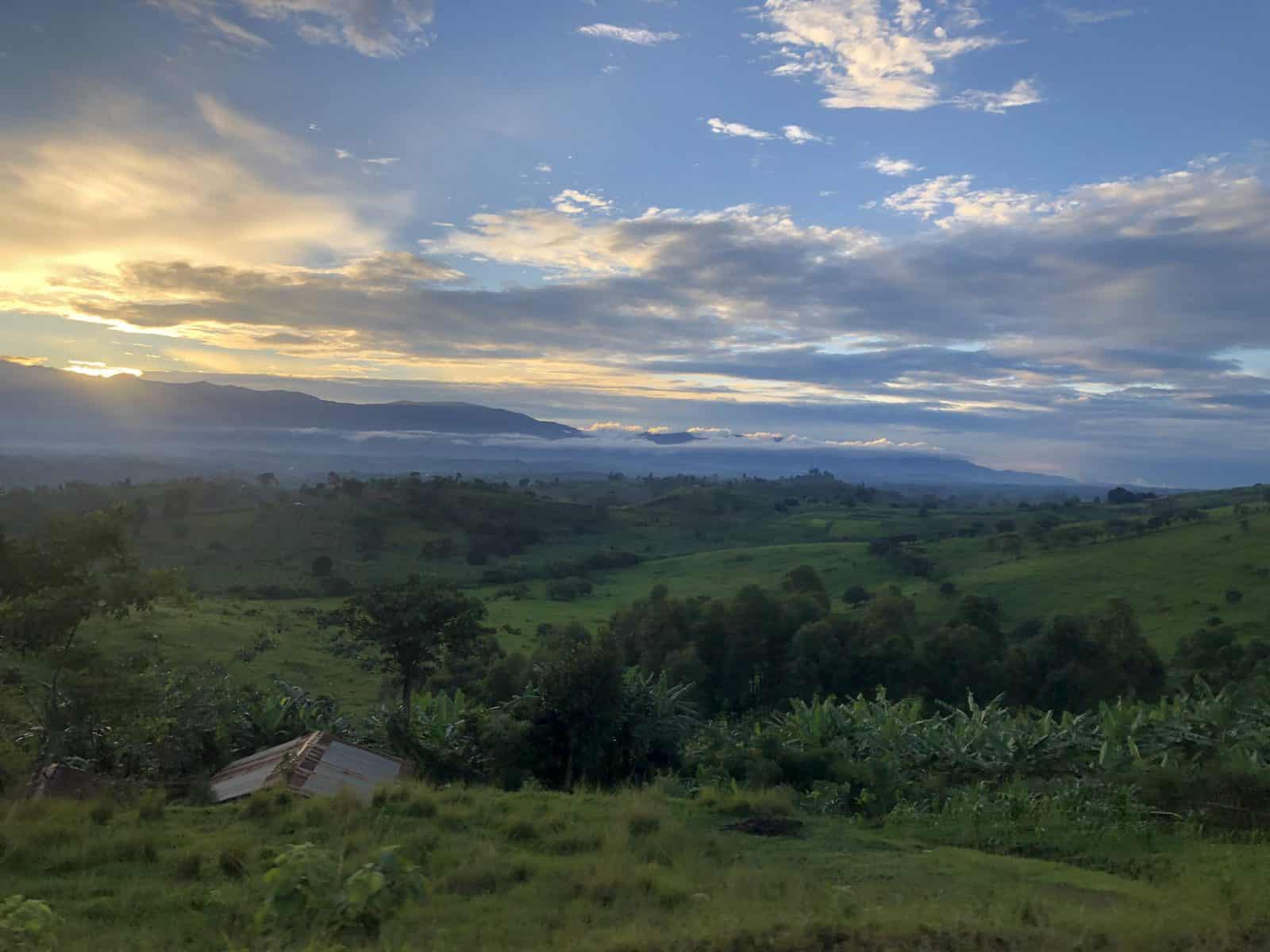 Day 2
After a hearty breakfast begin your journey to Bwindi National Park. Located on the border of the Rift Valley, the park is one of the richest ecosystems in East Africa. It is home to 348 species of birds, 220 species of butterflies, and 120 species of mammals, including the rare mountain gorilla. The drive is picturesque with scenic views of the fertile green countryside and unique local villages. Along the way visit the Ngongo Cultural Center for an authentic lunch and cultural tour. Make a stop at the equator to observe the Coriolis Effect and take a photo with one foot in each hemisphere. The evening is at your leisure to enjoy the activities at your accommodation and dinner.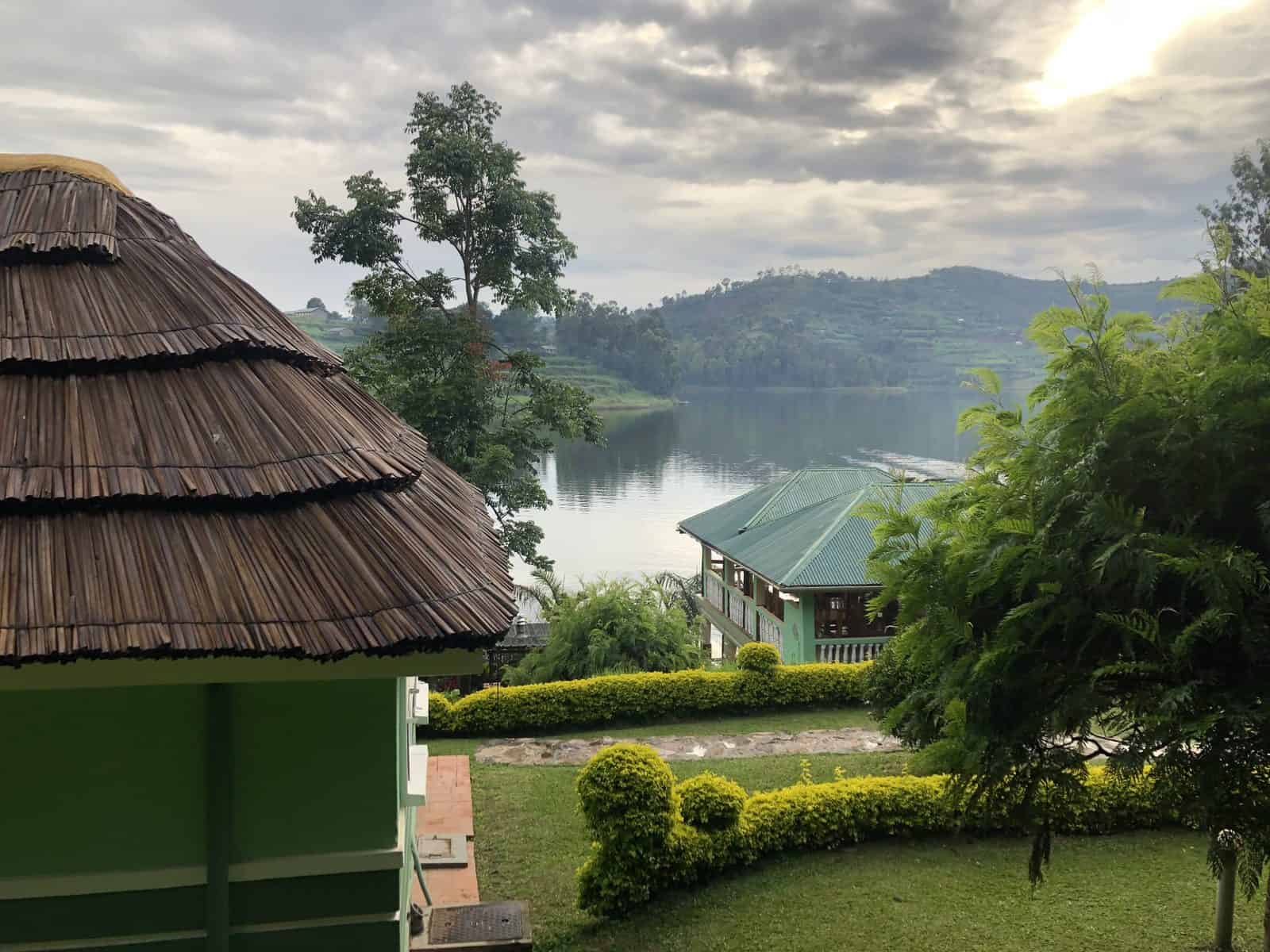 Day 3
Today is guaranteed to be one you will remember for the rest of your life. Wake up early to embark on your gorilla trekking adventure. You'll first be transferred to Bwindi National Park headquarters for a safety session with the Uganda Wildlife Authority. Your guides will accompany you into the forest and communicate with others who have gone ahead to track the gorilla's movements. You will learn quickly why the forest is called impenetrable but no matter how long it takes you to find the gorillas it will be well worth it. You are allowed an hour with them so relish every moment you have with these incredible animals. In the afternoon, return to your hotel for a well-earned rest and dinner. There are many additional activities you can explore at the hotel if your time and energy levels allow.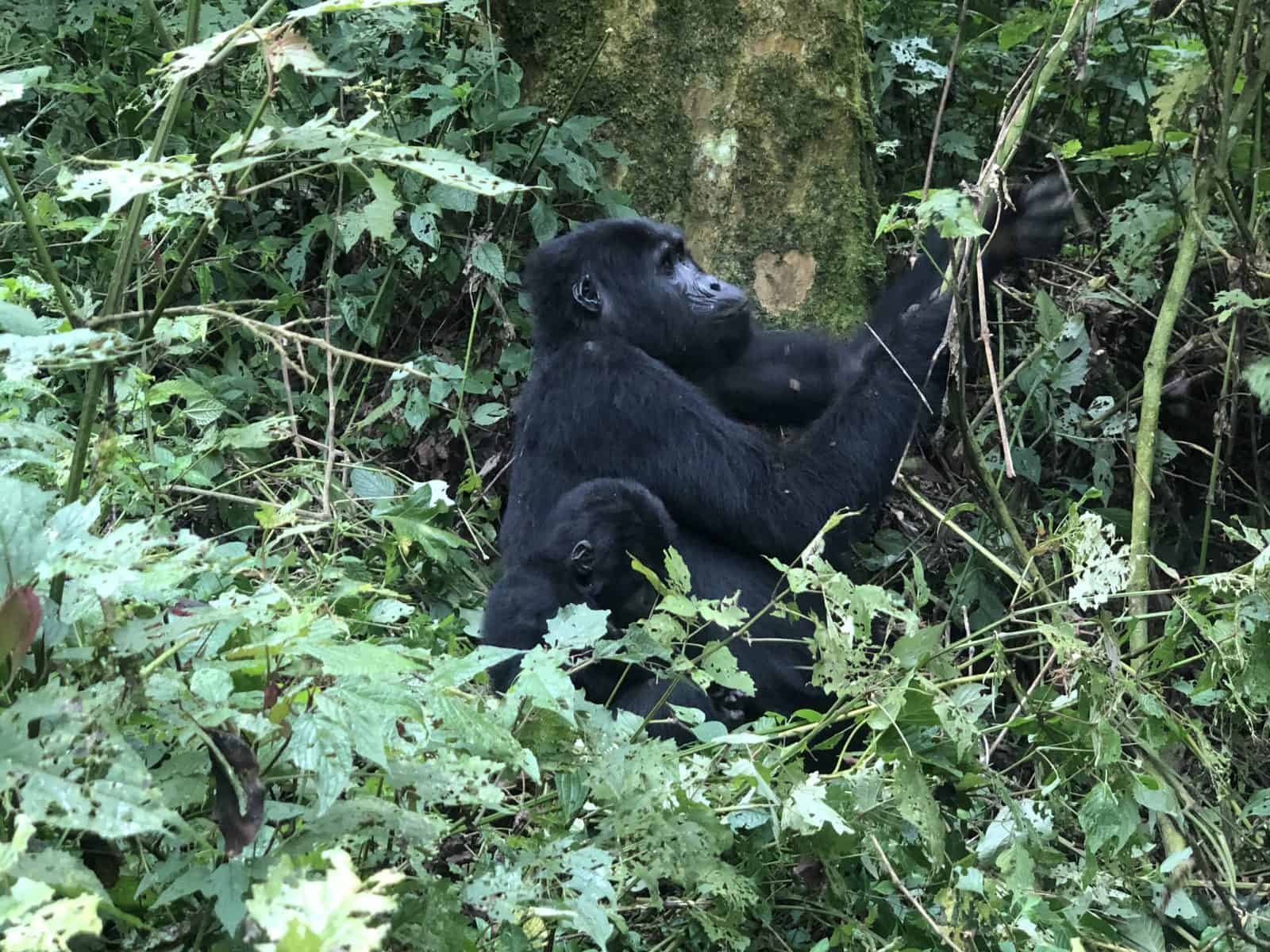 Day 4
On this day depart for the spectacular Queen Elizabeth National Park. It is the second-largest in the country and has a variety of ecosystems including tropical forests, rivers, swamps, grassy plains, lakes, and volcanic craters. The diversity of landscapes provides excellent habitat for many species of wildlife. Enjoy game drives on the way to your lodge and spend the evening at your leisure.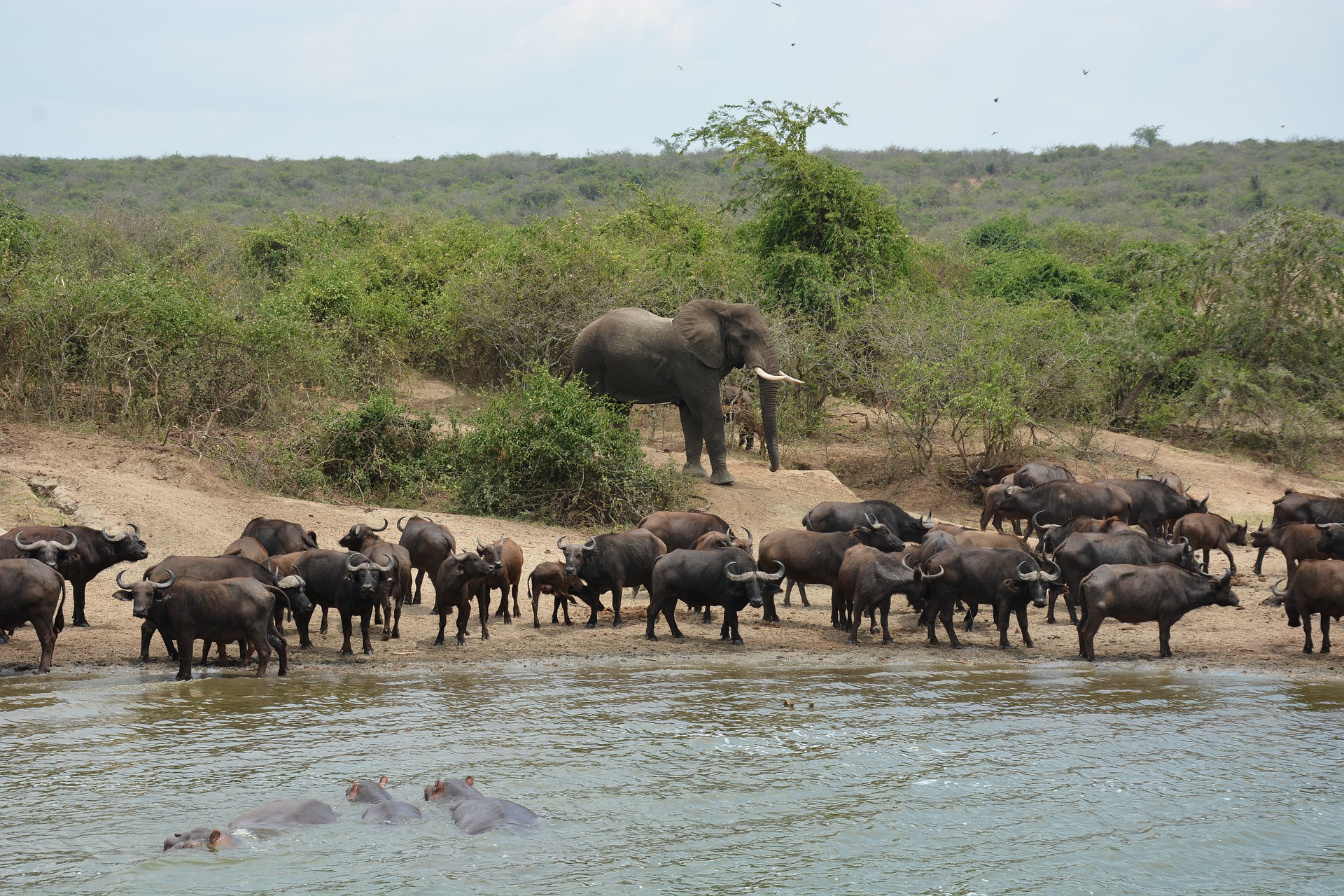 Day 5
Early this morning enjoy breakfast before heading to the northern sector of Queen Elizabeth National Park for game drives. The Ruwenzori Mountains provide the perfect backdrop to observe the abundance of wildlife located in the park. Keep your eyes peeled for leopard, giant forest hog, elephants, cape buffalo, topi, and the famous tree-climbing lions. After lunch take a boat ride along the Kazinga Channel. This body of water spans 32 kilometers and connects Lake George and Edward. It is home to Nile crocodiles, elephants, buffalo, hippos, and over 600 species of birds.
Breakfast at your hotel
Early morning game drive in the northern sector of Queen Elizabeth National Park
Lunch at your lodge
Boat ride on Kazinga Channel
Overnight and dinner at Kyangabi Crater Resort (Boutique) / Elephant Plains Lodges (Luxury)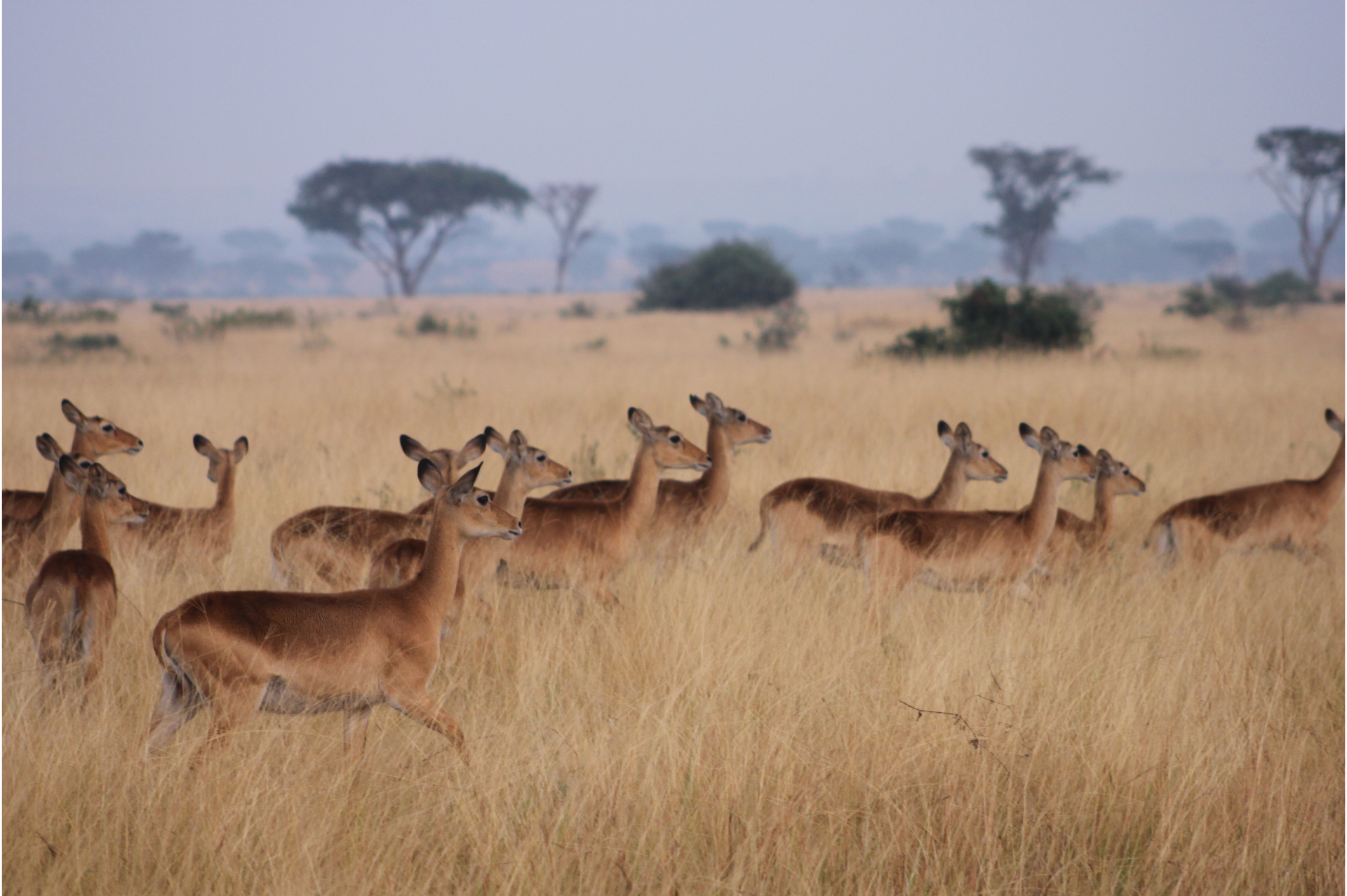 Day 6
After breakfast travel to Kibale Forest National Park. The park is well known for the 13 species of primates that call it home, including the chimpanzee. In the afternoon head to the top of the world hike which takes you to villages, craters, lakes, tea plantations, and awe-inspiring views. Begin your hike at Lake Nyabikere, or lake of frogs, and continue through the local grasslands, receiving many enthusiastic waves from the community people along the way.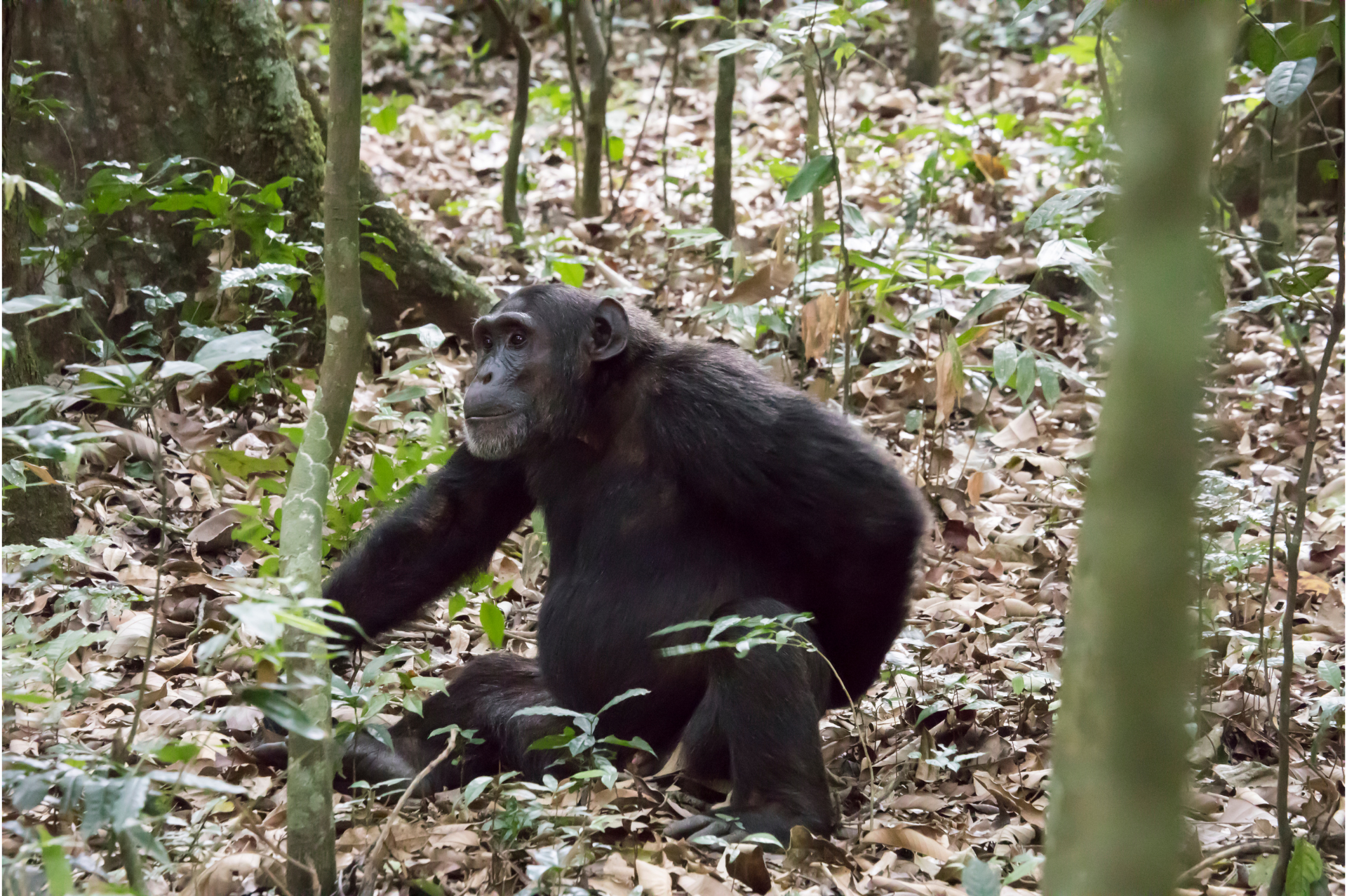 Day 7
Today participate in a full day of community experiences in rural Uganda. Begin with a tour of a local tea plantation where you will have the opportunity to learn about the production process and participate in picking the tea. Next journey to the heart of the village, the kitchen. Learn how to prepare delicious local cuisine and indulge in your efforts for lunch. In the afternoon, visit the handicraft workshop and observe how local women create these traditional crafts. You'll even have the chance to try weaving yourself and plenty of opportunities to purchase some unique souvenirs to take home. Your day will conclude with a traditional performance of Ugandan music and dance.
Breakfast at your hotel
Visit a tea plantation and tasting
Cooking class with local women
Lunch prepared during the class
Visit and demonstration of women's weaving cooperative
Traditional dance and musical performance
Overnight and dinner at Fort Motel (Boutique) / Mountain of the Moon Hotel (Luxury)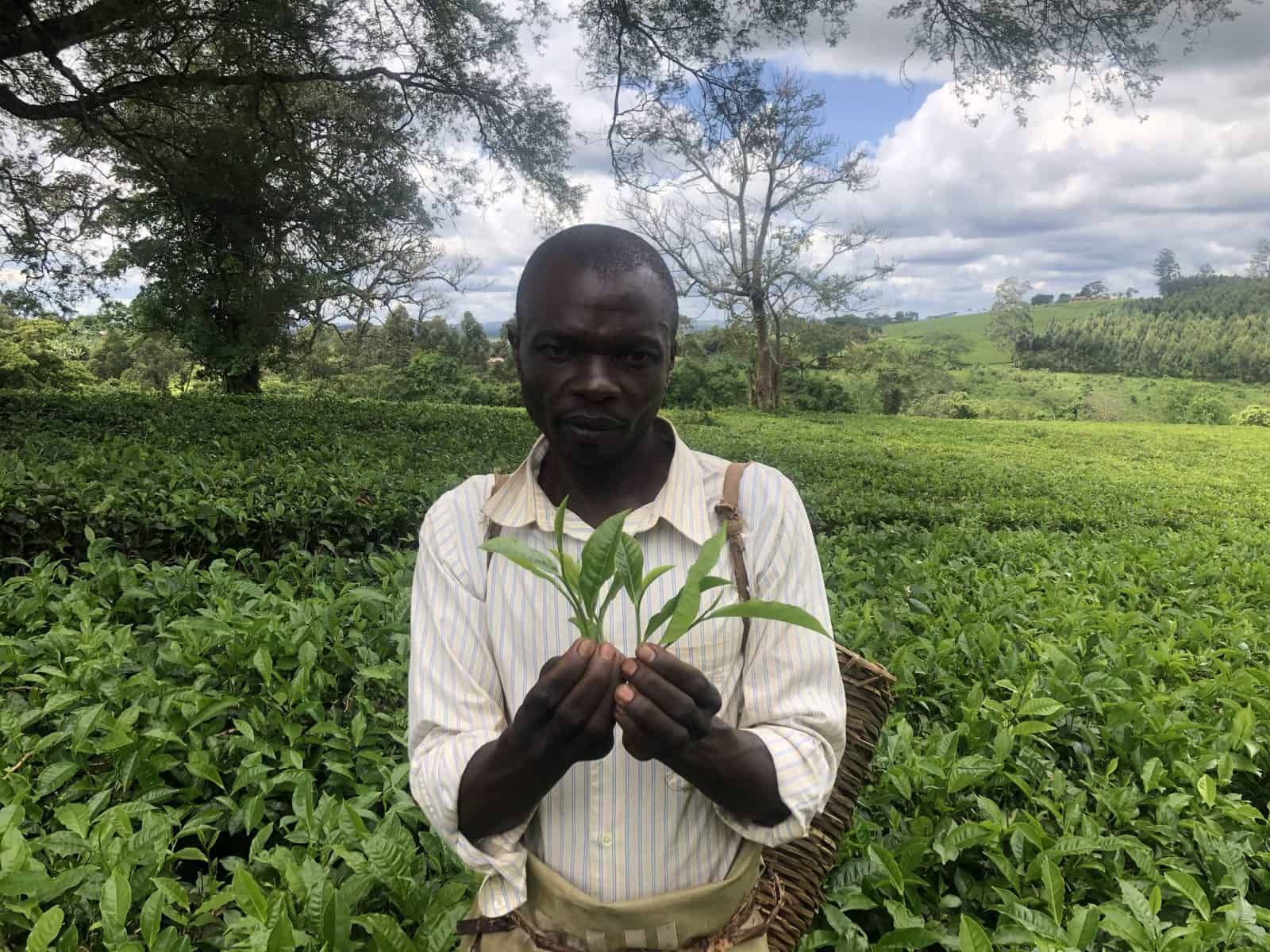 Day 8
This morning travel to the capital city of Uganda, Kampala. Located on the shores of Lake Victoria the city provides various attractions full of culture and history for visitors to explore. Participate in a city tour that includes such sites as the Ba'hai temple, the Gadaffi Mosque, Kabaka's Palace, and Idi Amin's torture chambers. You'll also have time to visit local craft markets and meet with the artisans. In the evening you will attend a traditional music and dance performance accompanied by a local meal at the Ndere Cultural Center.
Breakfast at your hotel
Transfer to Kampala
City tour
Lunch at a local restaurant
Dinner and performance at the Ndere Cultural Center
Overnight and dinner at Banana Eco Village (Boutique) / K Hotels (Luxury)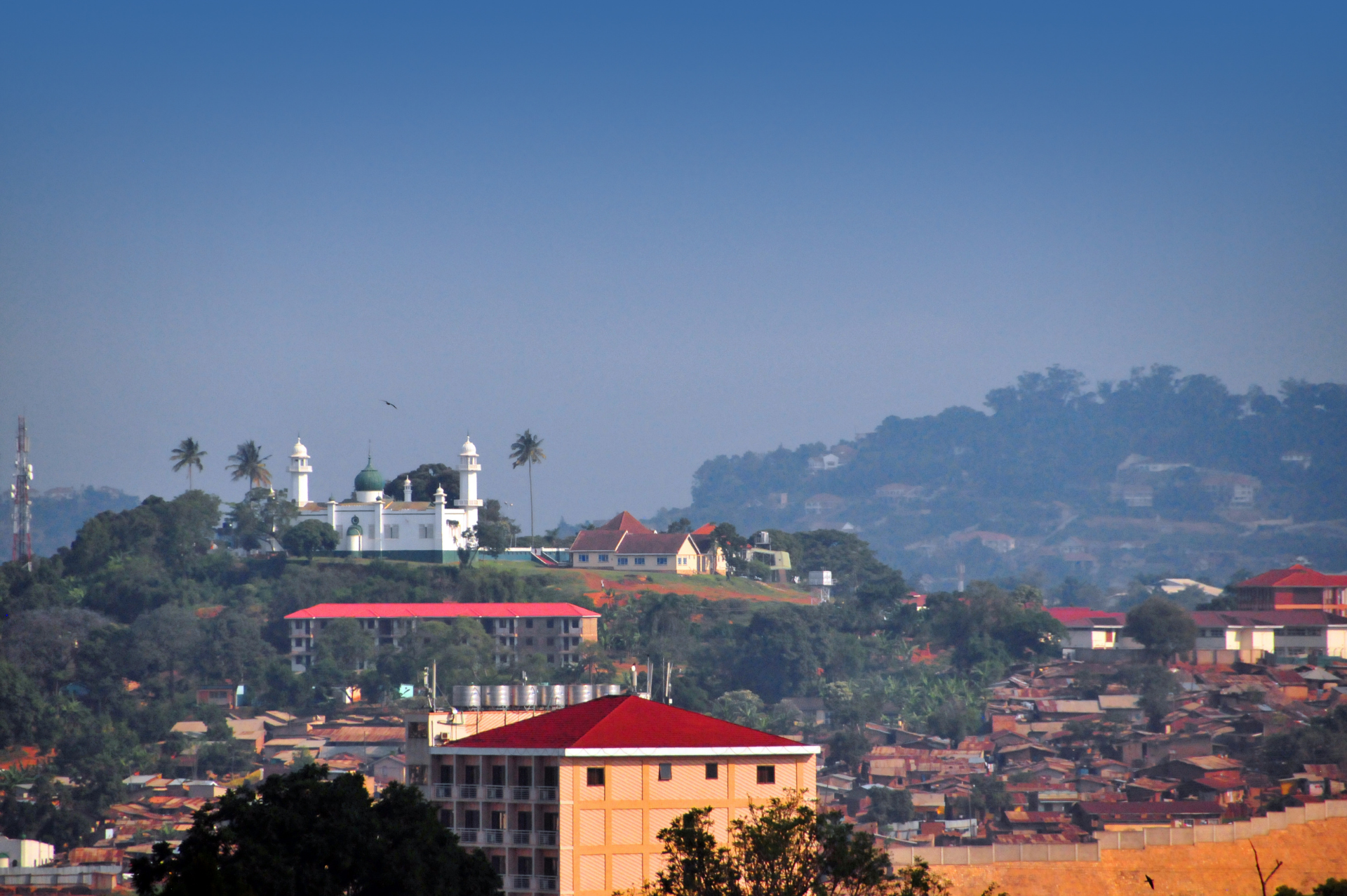 Day 9
Today marks the end of our Uganda adventure. After breakfast, you will be transferred to Entebbe International Airport for your flight home.
Breakfast at your hotel
Transfer to Entebbe International Airport for your trip home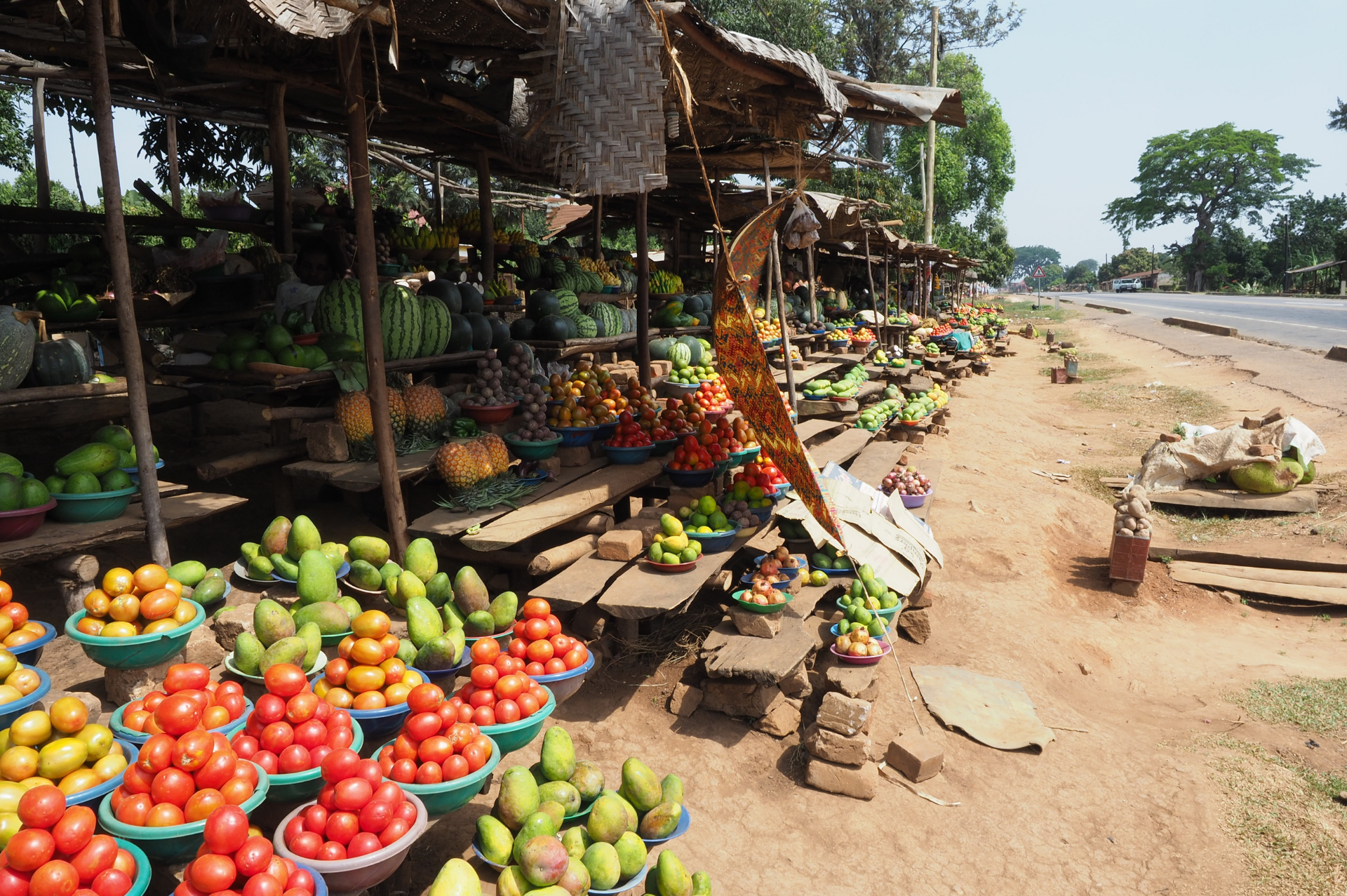 We are happy to customize additional day excursions before or after this tour if you want to get more out of your journey. Possible additions include Bulago Island, Lake Victoria, Murchison Falls National Park, and so much more.
Contact Us Today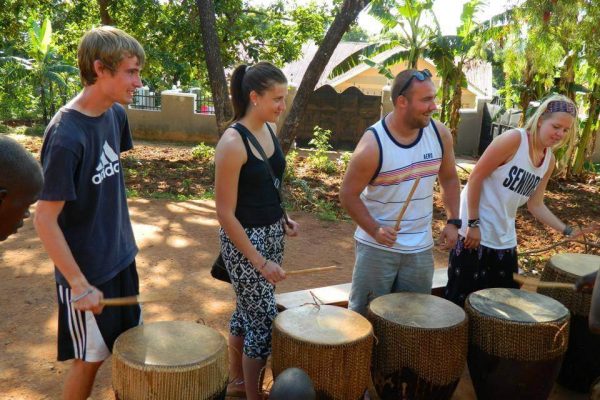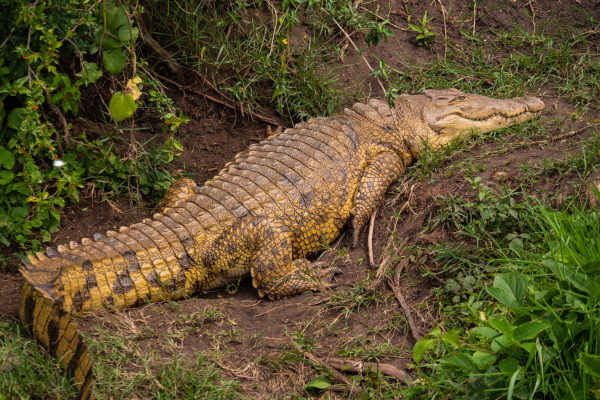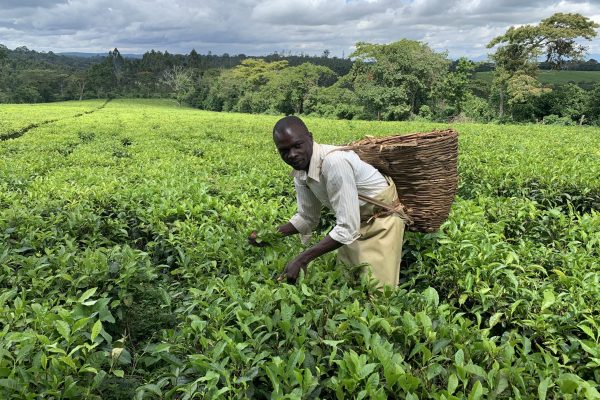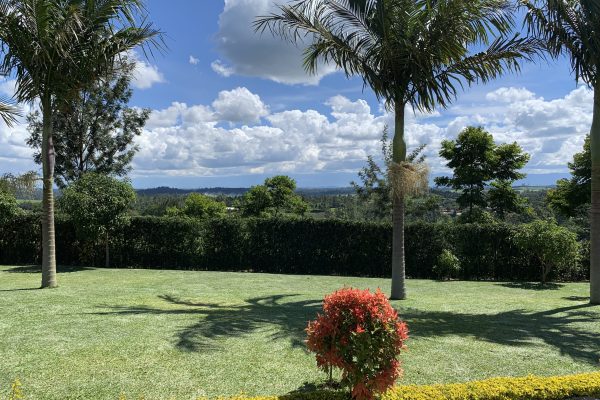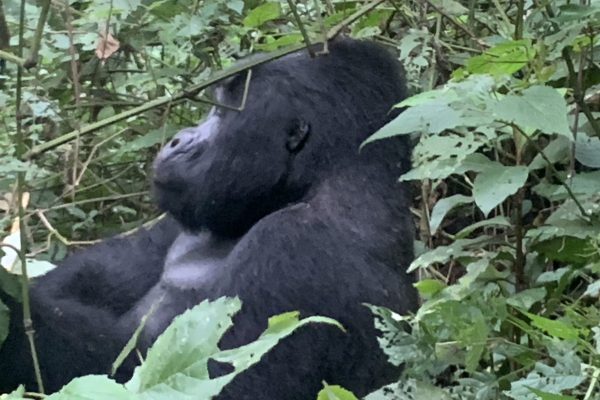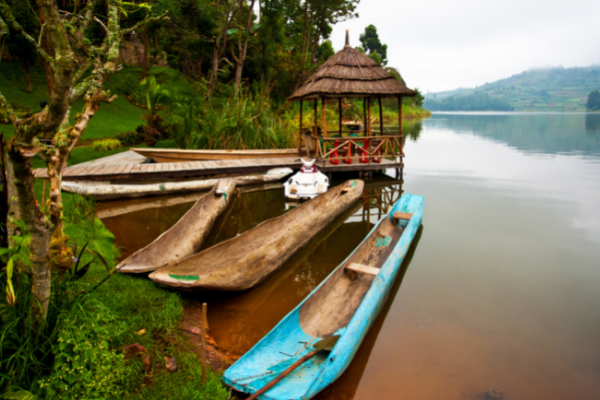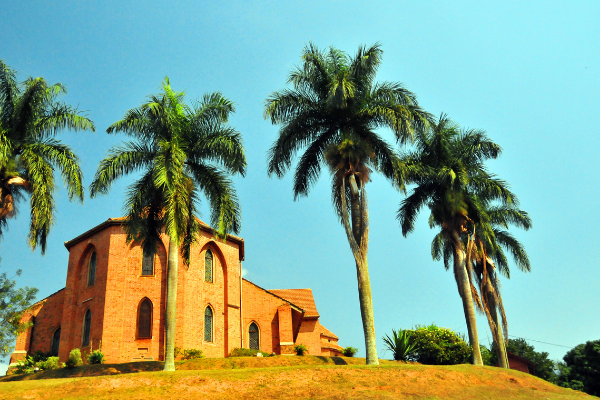 What's Included?
Your local experienced driver with many years of guiding tours in Uganda
Lodging in Uganda on a full room and board basis
Entrance fees for all National Parks and Conservation Areas
Gorilla Trekking permit
Ranger guides for gorilla trekking
All cultural activities and excursions on the itinerary
Contribution to the 501(c)(3) organization Second Look Worldwide
Beverages while in transit, excluding while in the airports
Wire Transfer and other banking fees
What's Not Included?
International flights to & from Uganda
Tips for your drivers, tour guides, and lodges, highly encouraged
Alcoholic beverages
Traveler's insurance, highly encouraged
Souvenirs and gifts
Baggage weight overages, if applicable
Any incidental expenses
Anything from service or the hotel minibar
Any visas required for entry into Uganda
Any Covid-19 tests required for entry into Uganda
Banana Eco Village- 2 night, Bed & Breakfast Basis
Lake Bunyonyi Safari Resort Hotel- 2 nights, Full Room & Board Basis
Kyangabi Crater Resort- 2 nights, Full Room & Board Basis
Fort Motel- 2 nights, Full Room & Board Basis
K Hotels- 3 nights, Bed & Breakfast Basis
Arcadia Lodges- 2 nights, Full Room & Board Basis
Elephant Plains Lodges- 1 nights, Full Room & Board Basis
Mountain of the Moon Hotel- 2 nights, Full Room & Board Basis
Contact us to customize this itinerary and start planning your Uganda journey!