Highlights of Tanzania Tour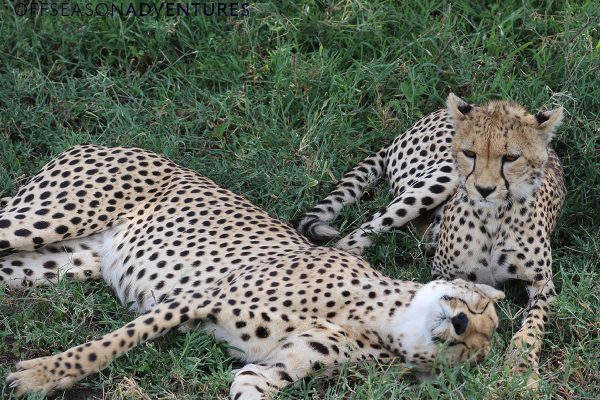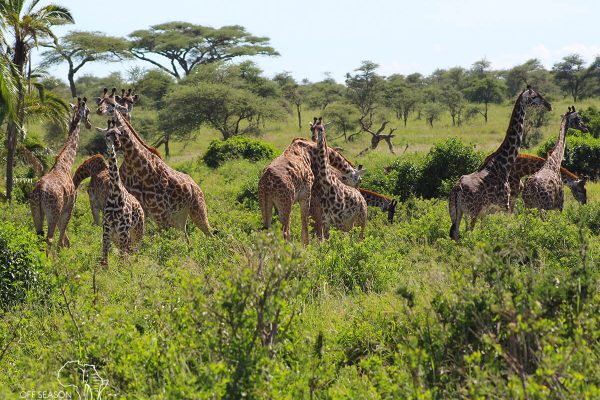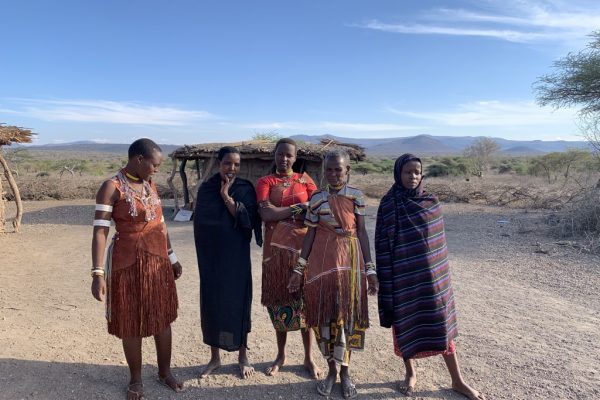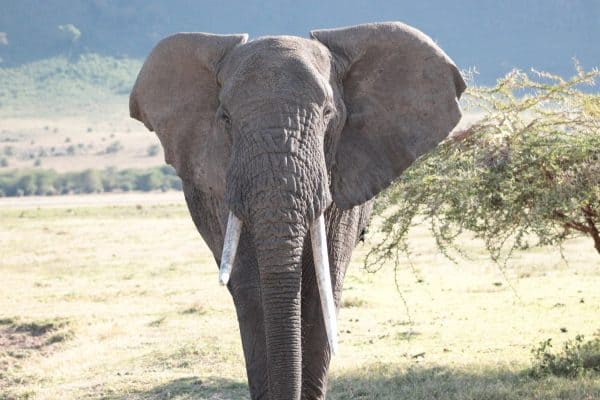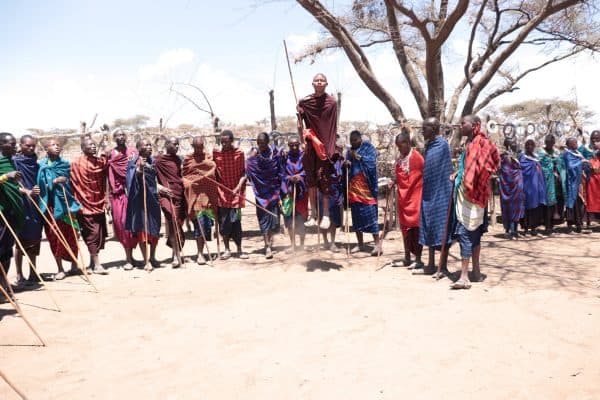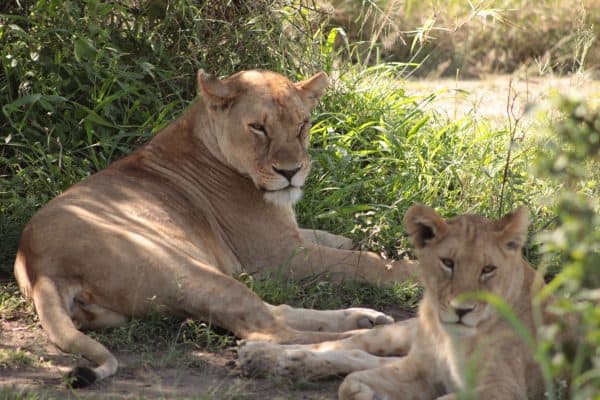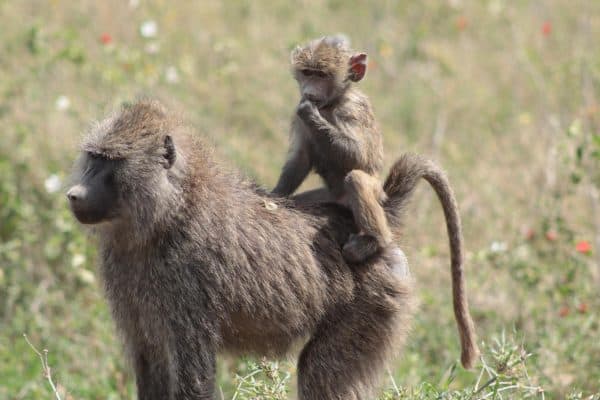 Join us on the Highlights of Tanzania Tour! 
8 Day, 7 Night
This itinerary combines many fantastic wildlife experiences with immersive cultural activities. It is the perfect experience for couples, families, or small groups. Journey to some of the most beautiful places in Tanzania's northern circuit, including the Ngorongoro Crater, Serengeti and Tarangire National Parks, and Lake Manyara. You'll take several scenic game drives to show you the abundance of wildlife native to this country. You will also have the opportunity to stay in two unique tented camps along the way.
Tanzania is a country where you come to see the wildlife but will return for the people. This experience includes many opportunities to connect with local communities. You will hunt with the Hadzabe, dance with the Maasai, and observe the talented artisans in Mto wa Mbu. These meaningful interactions will demonstrate how warm and welcoming Tanzanian people are and have you planning your next trip back.
Day 1
Welcome to Tanzania! Upon arrival at Kilimanjaro International Airport, you'll be met by an Off Season Adventures representative and transferred to your hotel. If you are not too tired from your journey, you will have the opportunity to explore Arusha City. You can enjoy a cooking class, a farm or market tour, or visit the local artisans. Have dinner at your hotel and ponder the spectacular Tanzania experience that awaits you!
Arrive at Kilimanjaro International Airport (JRO) and meet a representative of the Off Season Adventures team.
Transfer to the Mvuli Hotel Lodge for accommodations.
Depending on the arrival time, you may have an option to explore Arusha City. Activities could include: farm tour, market tour, cooking class, local artisan tour, etc. (Cost of these tours are not included within this tour package)
Dinner in Arusha
Overnight at Mvuli Hotel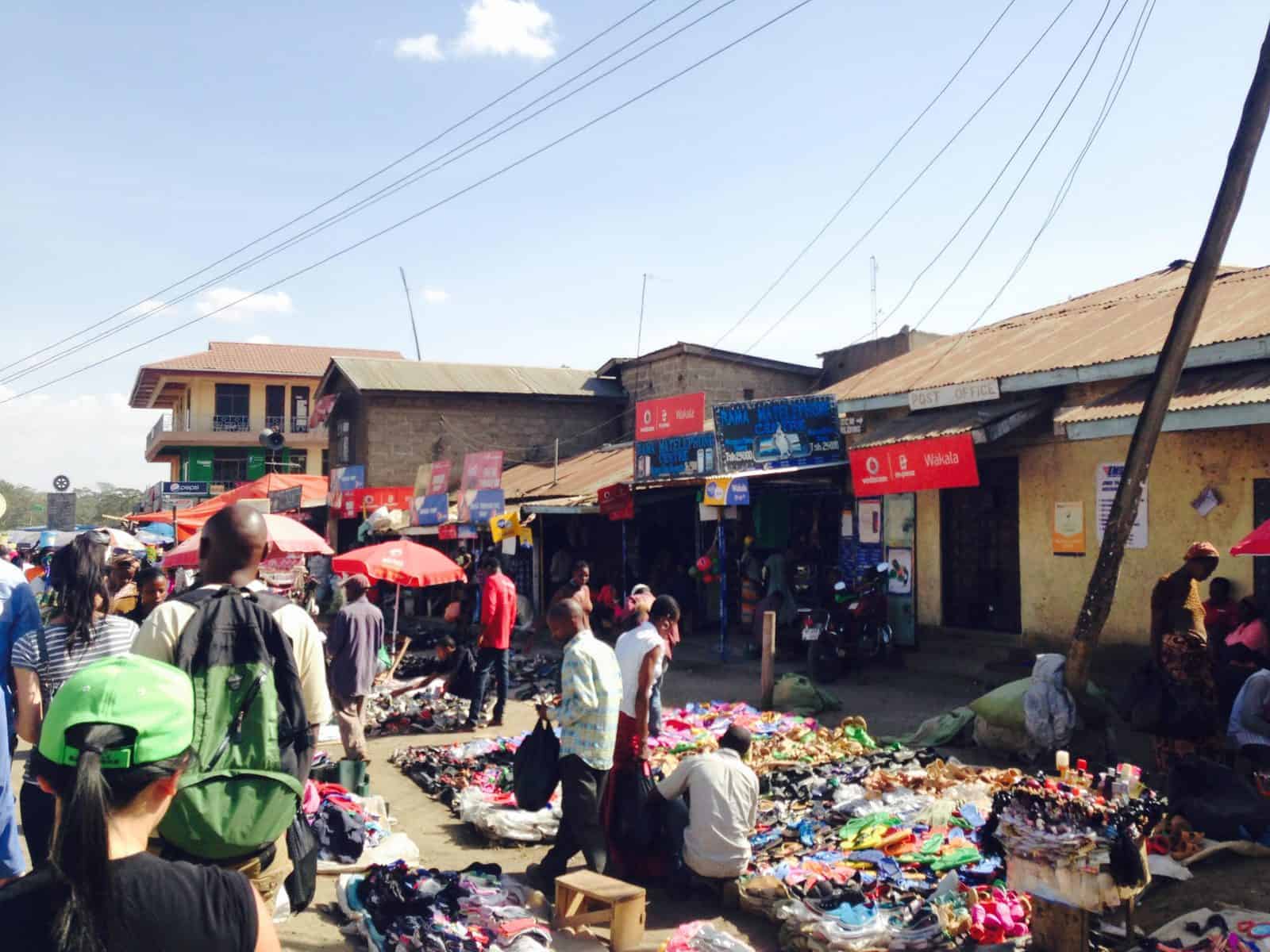 Day 2
Begin your Tanzanian journey with a trip to Tarangire National Park for a full day of game drives. Located next to the Great Rift Valley lakes, the park is home to an abundance of wildlife, including zebra, elephants, giraffe, and over 500 species of birds. After lunch, you'll visit Off Season Adventures' Kakoi Water Project, which is building a year-round water source for 15,500 local people who reside on the park's borders.
Breakfast at Mvuli Hotel
Drive to Tarangire National Park for full day of game drives
Visit Off Season Adventures' Kakoi Water Project
Lunch within Tarangire
Dinner and overnight at Sangaiwe Tented Lodge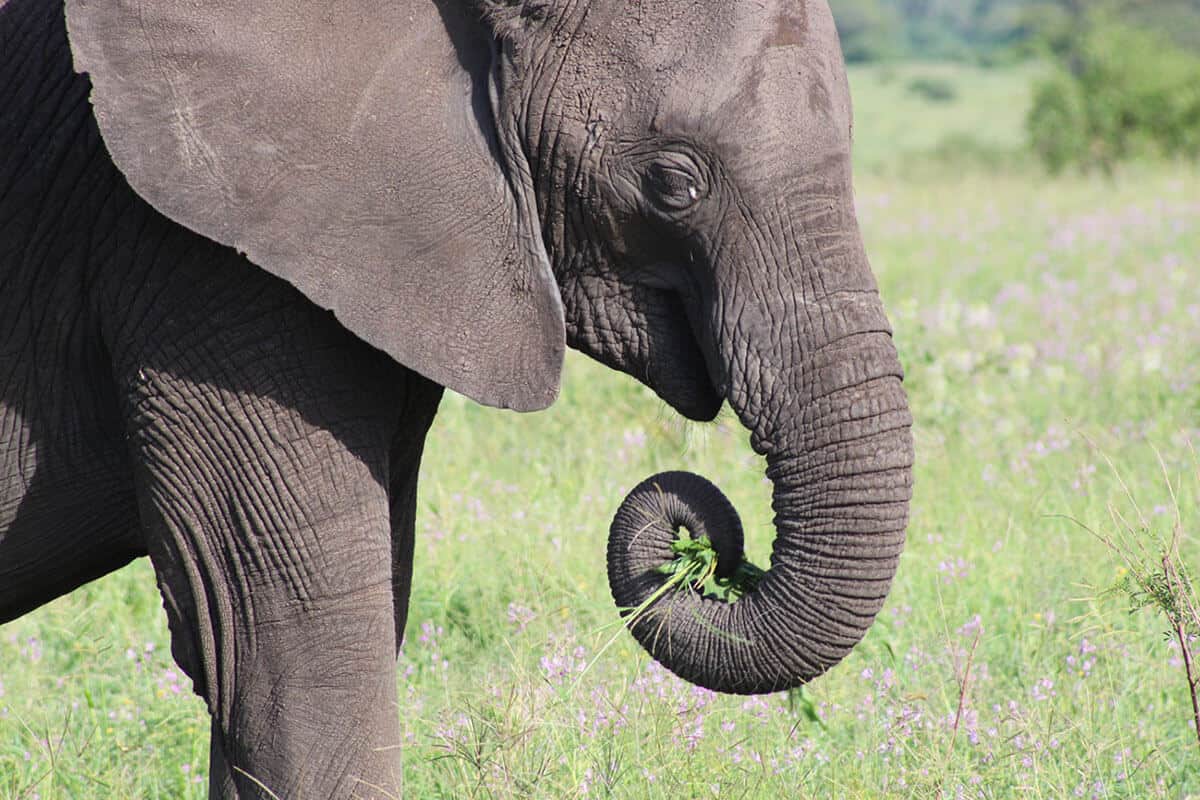 Day 3
After breakfast, take a scenic drive through the stunning Lake Manyara National Park. Along the way, you may see giraffe, cheetah, tree-climbing lions, and flamingos. Proceed to Mto wa Mbo village for lunch, followed by an immersive cultural excursion that will highlight the daily lives of Tanzanian tribes.
Breakfast at Sangaiwe Tented Lodge
Drive through Lake Manyara National Park for game drives and the beautiful scenery
Mto wa Mbo cultural excursion and lunch
Dinner and overnight at Bougainvillea Safari Lodge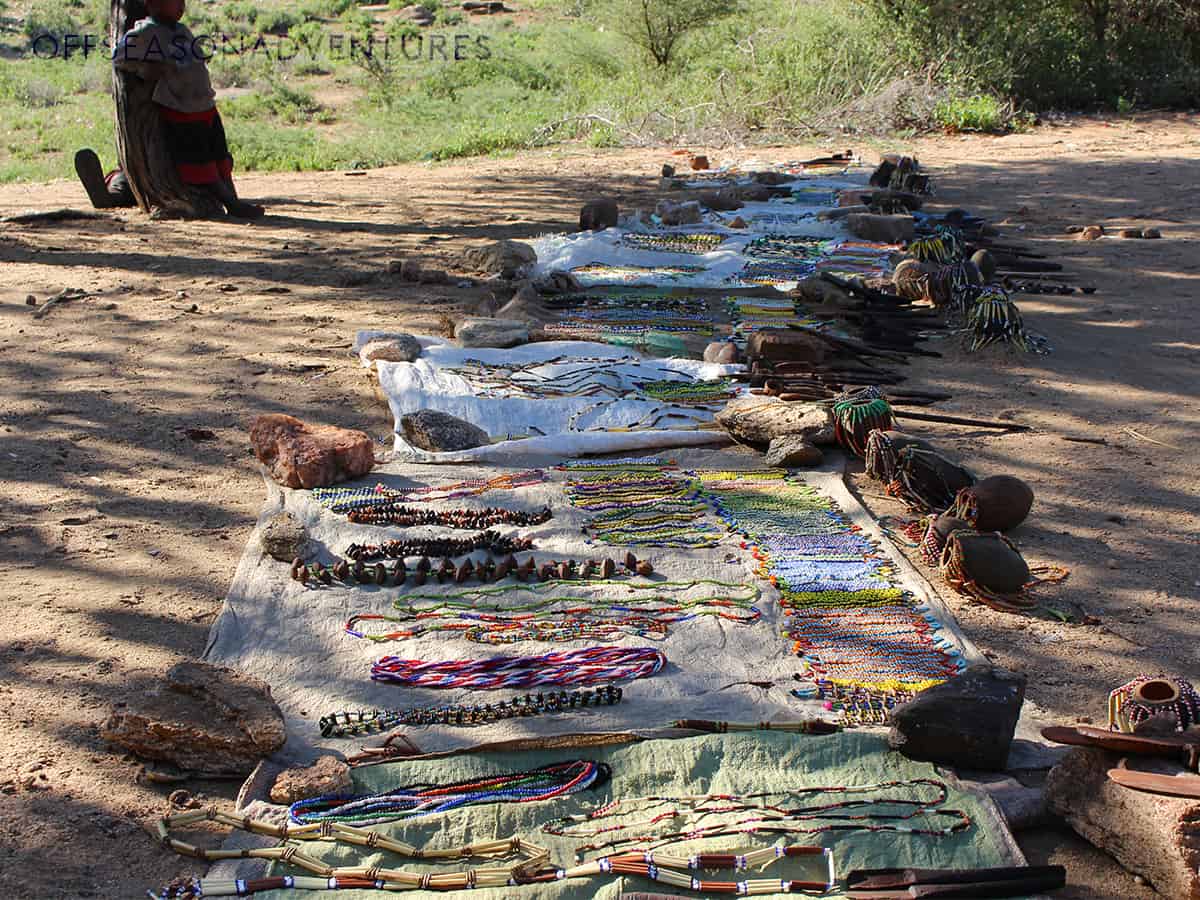 Day 4
Early this morning, depart on a hunt with the Hadzabe tribe. Using ingenious camouflage techniques and traditional methods, the Hadzabe remain true to their hunter-gatherer lifestyle that has sustained their people for generations. After lunch, visit the nomadic tribe of the Datoga to observe their daily routines, see where they live, and learn more about the metal handicrafts they make.
Early wake up and breakfast at Bougainvillea Safari Lodge
Morning hunt with the Hadzabe tribe
Lunch
Afternoon visit to the Datoga tribe
Dinner and overnight at Ang'ata Tented Camps Ngorongoro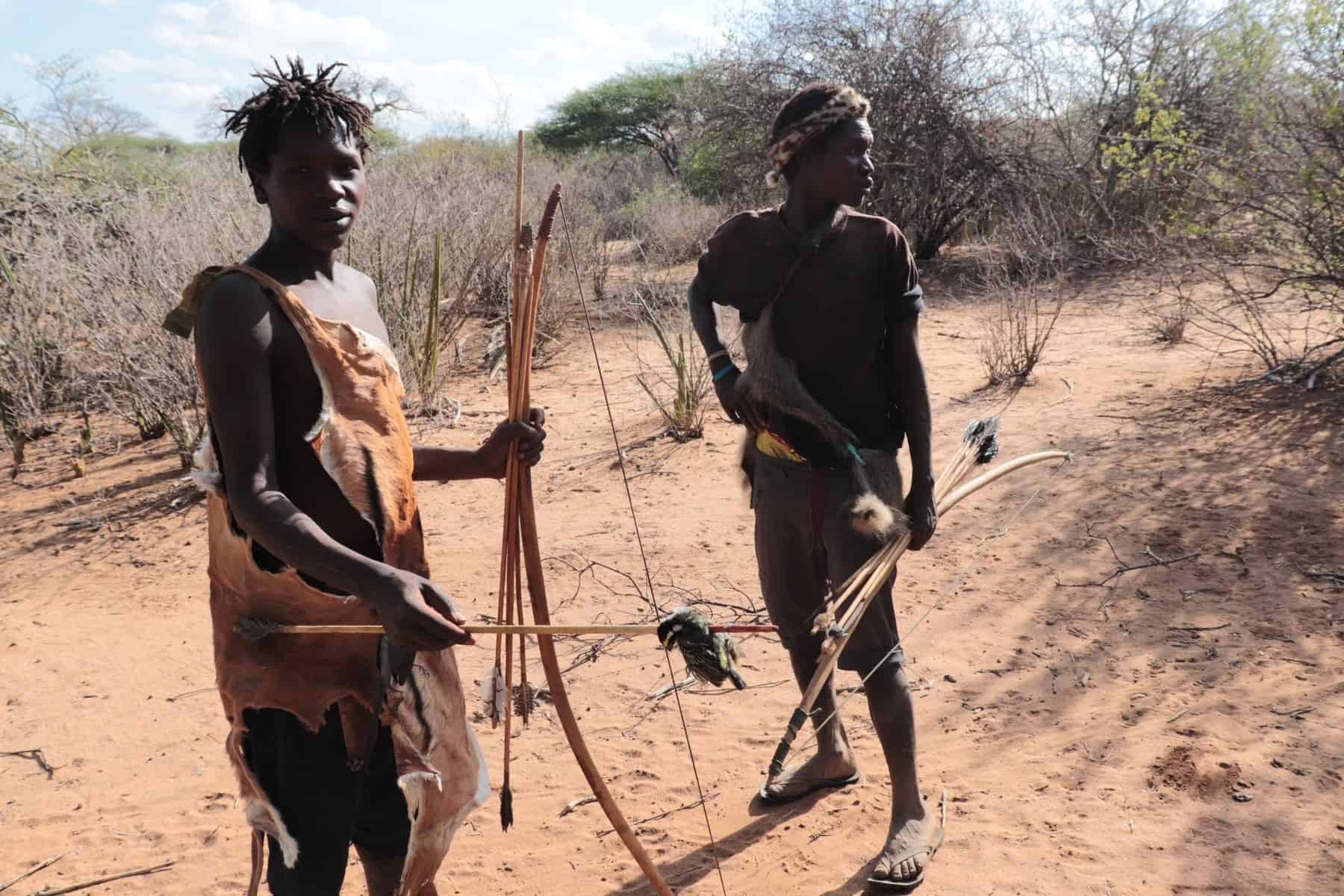 Day 5
Today's journey will take you to the far-reaching Serengeti National Park, one of the world's best-known wildlife sanctuaries. Spend the morning on scenic game drives where you will have the opportunity to observe the abundance of wildlife that resides in the park. You will visit the semi-nomadic Maasai tribe that lives in Kenya and Tanzania along the Great Rift Valley in the afternoon. The tribe has mostly maintained their traditional culture and way of life. During your time, learn more about their daily lives, participate in one of their traditional dances, and purchase unique local gifts.
Breakfast at Ang'ata Tented Camps
Drive to Serengeti National Park for game drives
Visit the Maasai tribe
Lunch
Overnight and dinner at Ang'ata Tented Camps Serengeti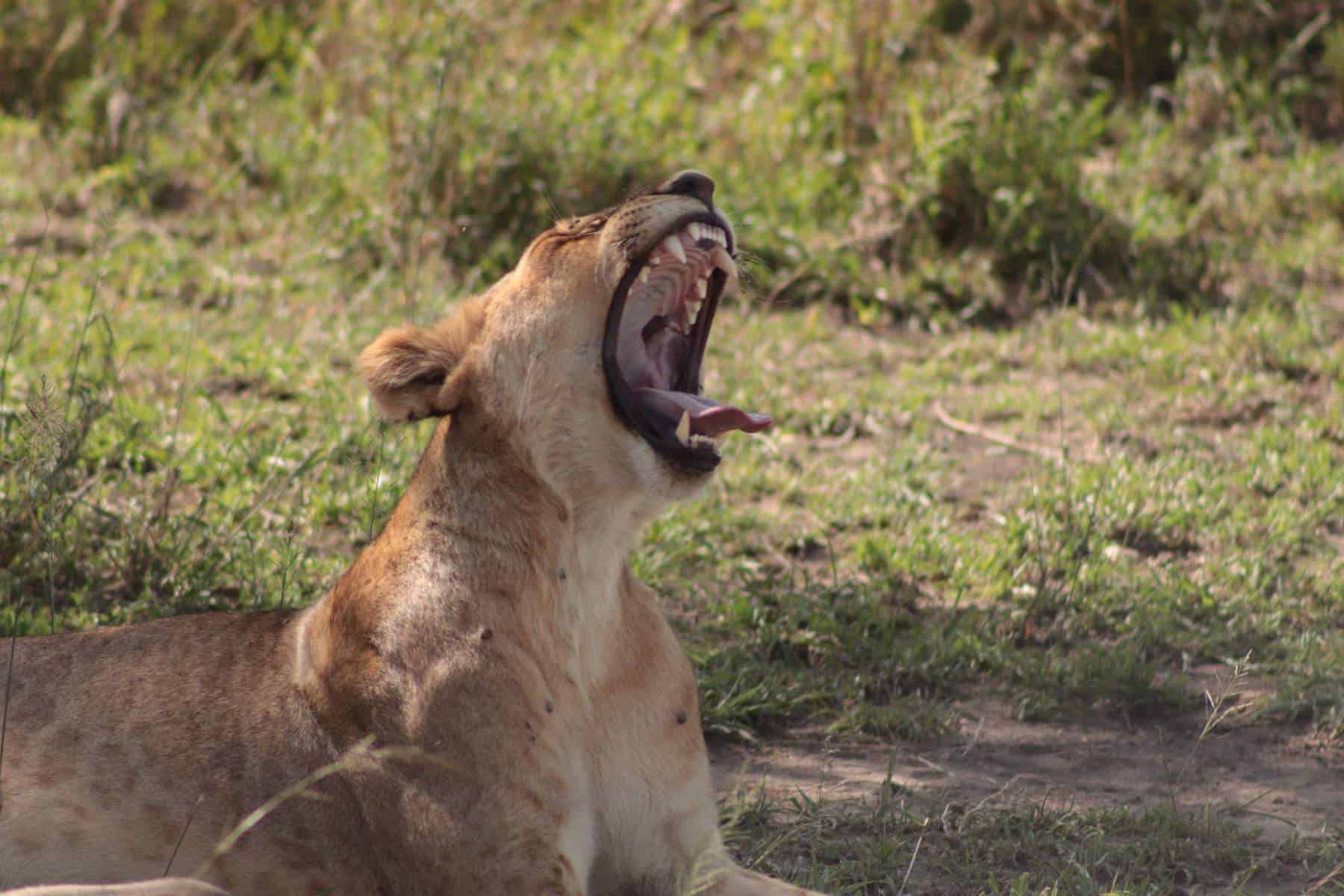 Day 6
After breakfast, begin your second day of game drives in Serengeti National Park. You can expect to see zebras, lions, elephants, cheetahs, hyenas, buffalos, and more than 500 species of birds. Your day is guaranteed to be full of life-changing wildlife viewing.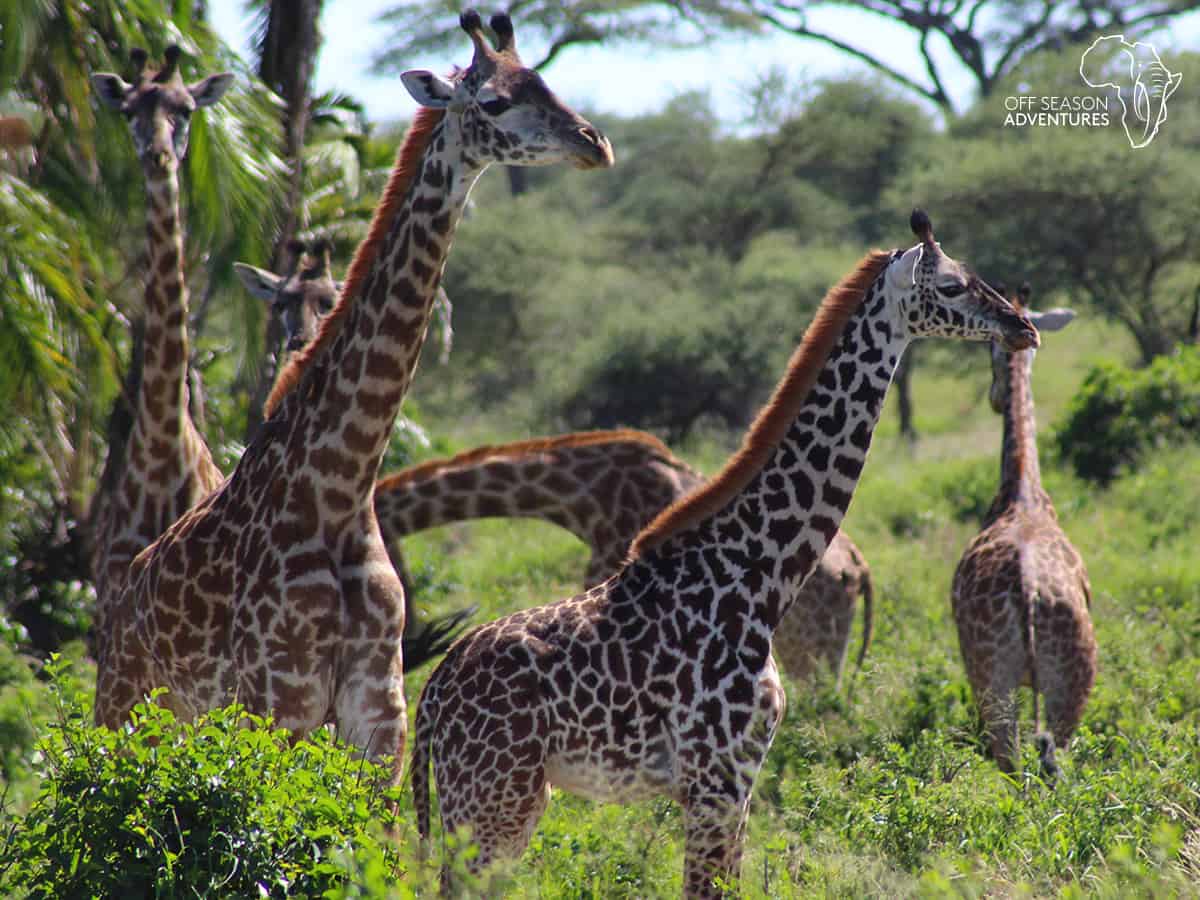 Day 7
This morning, travel to the stunning Ngorongoro Crater, one of the world's most renowned natural wonders. It has a year-round water source, which creates some of Africa's most fertile lands and makes for some excellent wildlife viewing. Keep your eyes peeled for cape buffalo, African leopard, giraffe, and maybe even a rhino.
Breakfast at Ang'ata Tented Camps
Drive to Ngorongoro Conservation Area
Descend into the Ngorongoro Crater for game drives
Boxed lunch in the Crater
Dinner and overnight at Bougainvillea Safari Lodge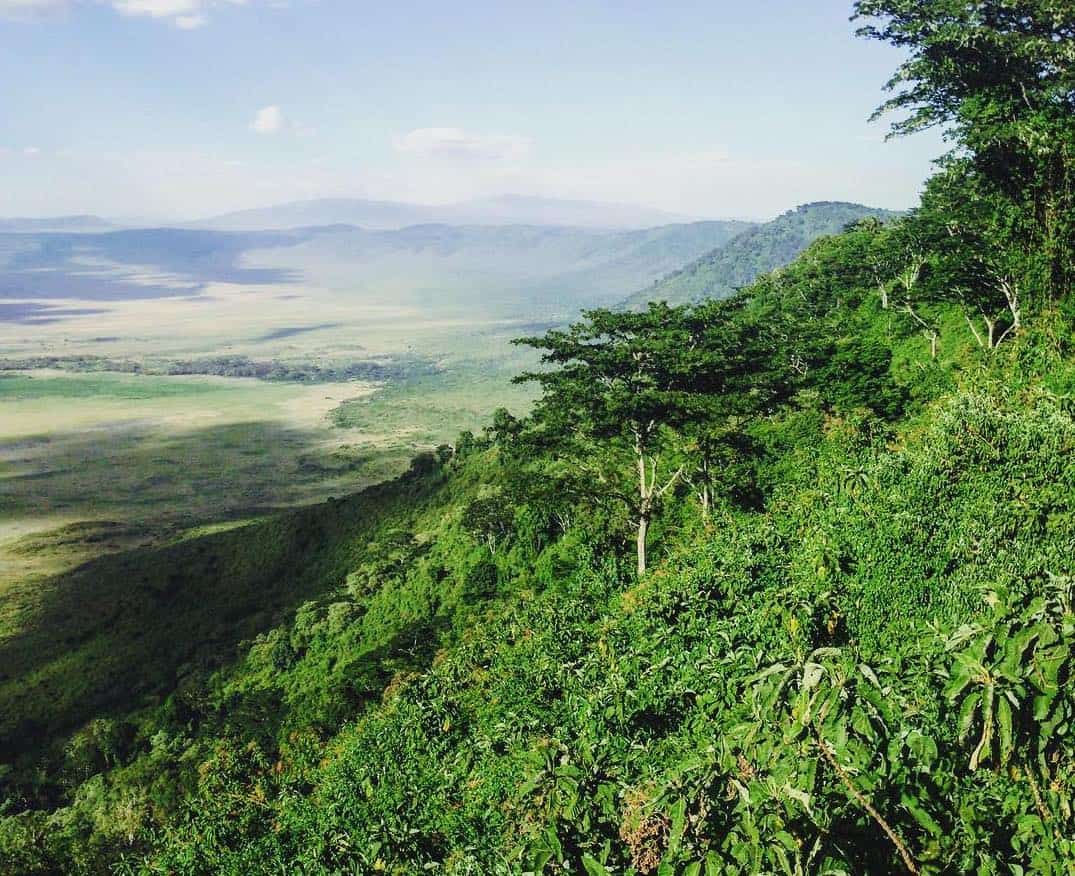 Day 8
Today marks the end of your Highlights of Tanzania experience. After breakfast, you will be transferred to the airport for your onward journey.
Breakfast at Bougainvillea Safari Lodge
International flight home or continue to our many excursions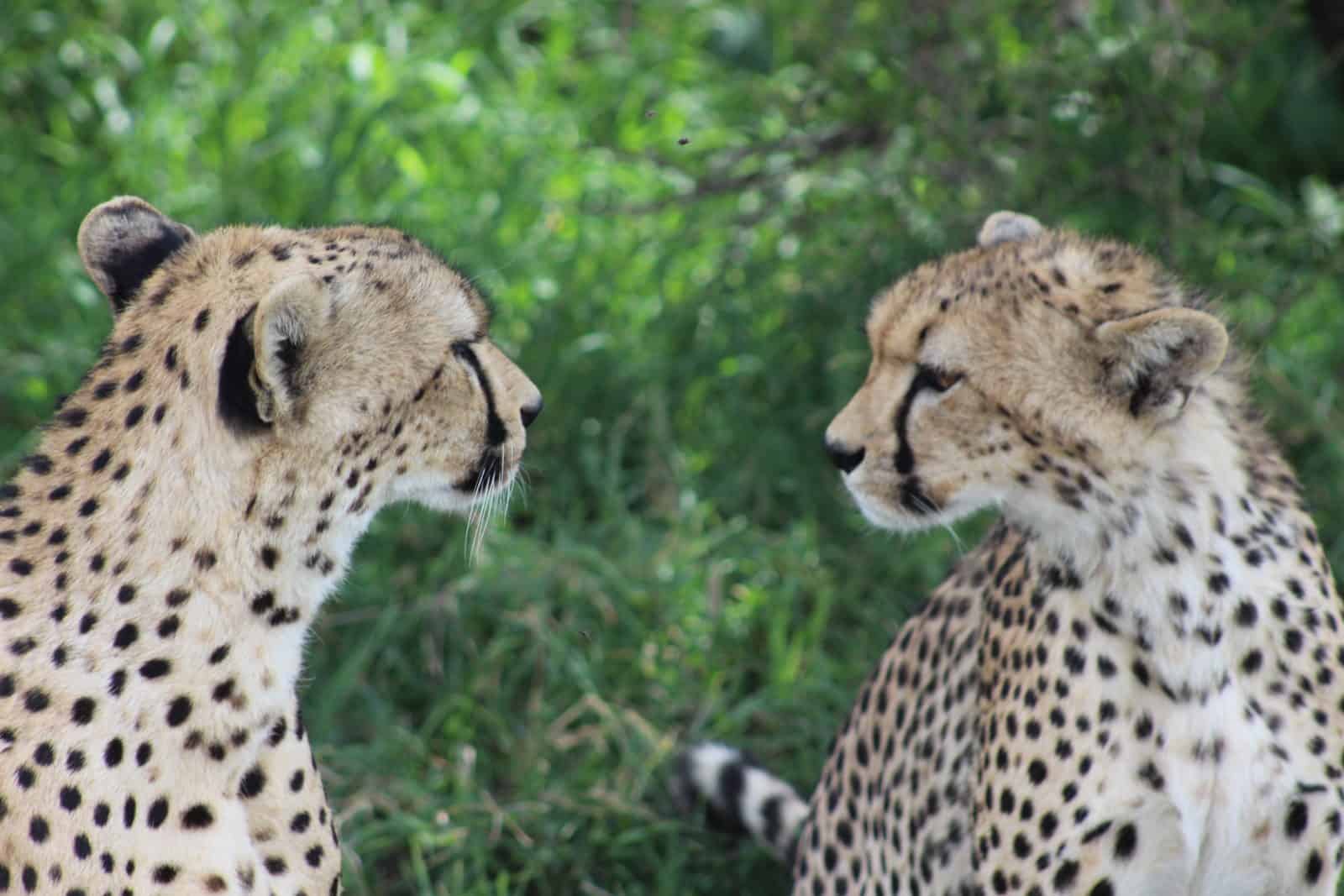 We are happy to customize additional excursions before or after this tour if you want to get more out of your journey. Possible additions include Arusha, Arusha National Park, Moshi, Nairobi, Zanzibar, Serengeti, the coastal region of Tanzania, Dar es Salaam, the Southern Circuit, and so much more!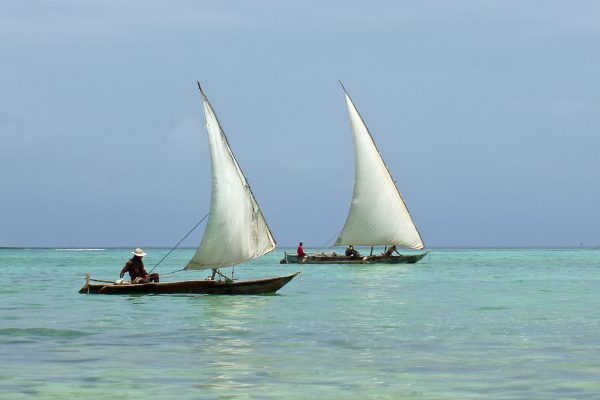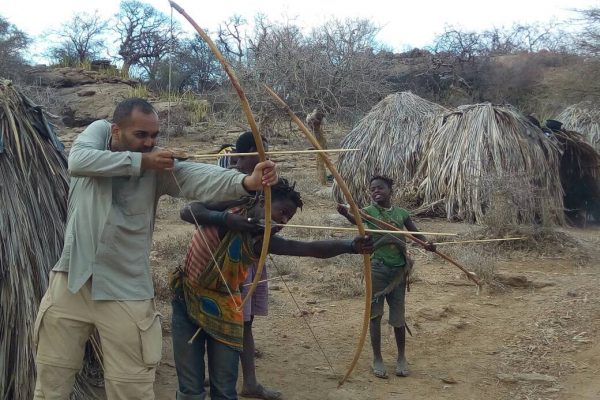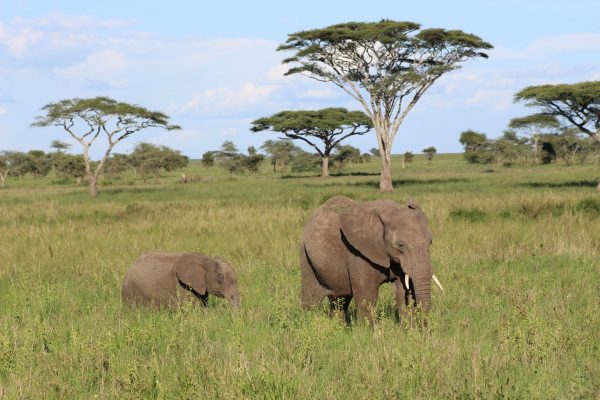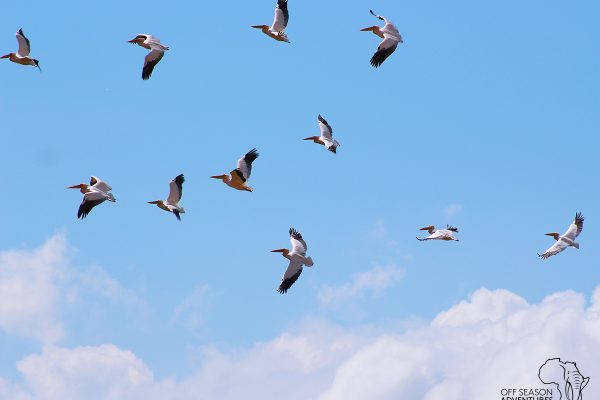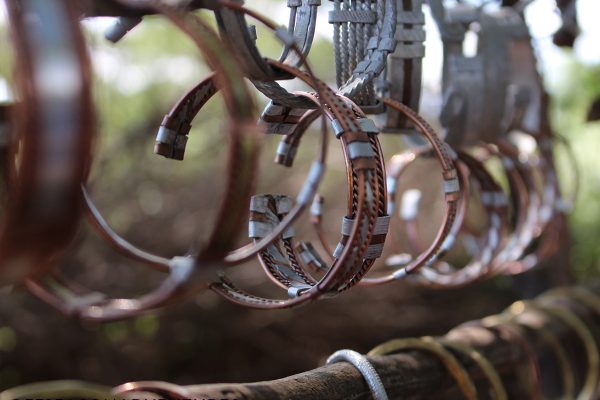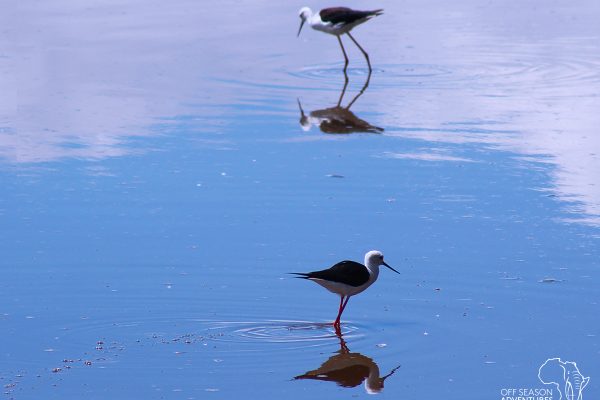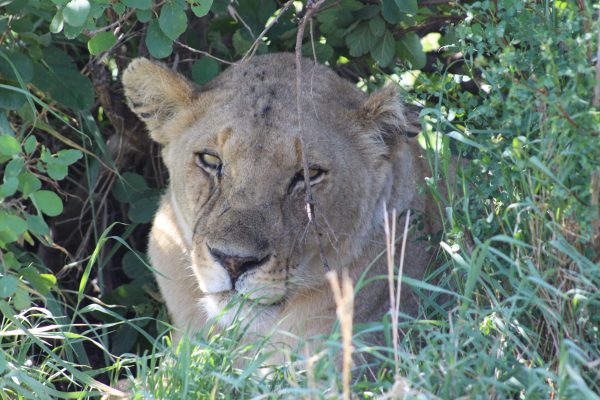 What's Included?
Your local, experienced driver with many years of guiding tours in Tanzania

Lodging in Tanzania on a full room and board basis

Entrance fees for all National Parks and Conservation Areas, including the descent into the Ngorongoro Crater

All cultural activities and excursions on the itinerary

Contribution to the Kakoi Water Project through the 501(c)(3) organization Second Look Worldwide

Beverages while in transit, excluding while in the airports

Driver transfers to and from airports

An emergency evacuation card, Flying Doctors

Wire Transfer and other banking fees
What's Not Included?
International flights to & from Tanzania
Tips for your drivers, tour guides, and lodges, highly encouraged
Alcoholic beverages
Traveler's Insurance, highly encouraged
Souvenirs and gifts
Baggage weight overages, if applicable
Any incidental expenses
Anything from room service or the hotel minibar
Mvuli Hotel: 1 night, Bed & Breakfast Basis
Sangaiwe Tented Lodge: 1 night, Full Room & Board Basis
Bougainvillea Safari Lodge: 2 nights, Full Room & Board Basis
Ang'ata Tented Camp, Serengeti: 2 nights, Full Room & Board Basis
Ang'ata Tented Camp, Ngorongoro: 1 nights, Full Room & Board Basis
THIS 8 DAY, 7 NIGHT TOUR PACKAGE BEGINS AT ONLY $4295 PER PERSON, FULL ROOM AND BOARD AT DOUBLE CAPACITY.
Pricing is for March, April, May, and November. Significant Discounts available for parties larger than 2.
50% of the total package cost must be paid 90 days before travel to retain your reservation, and the balance must be paid 60 days prior to the date of arrival.