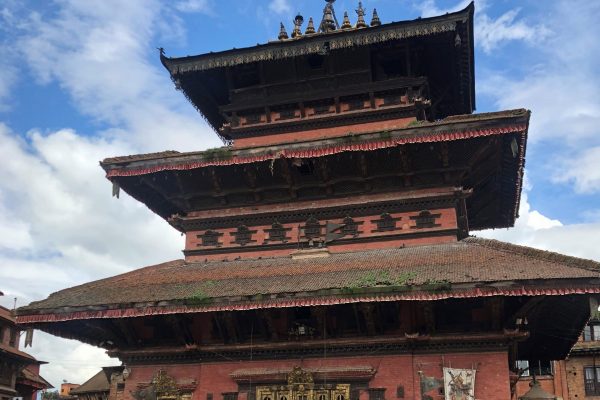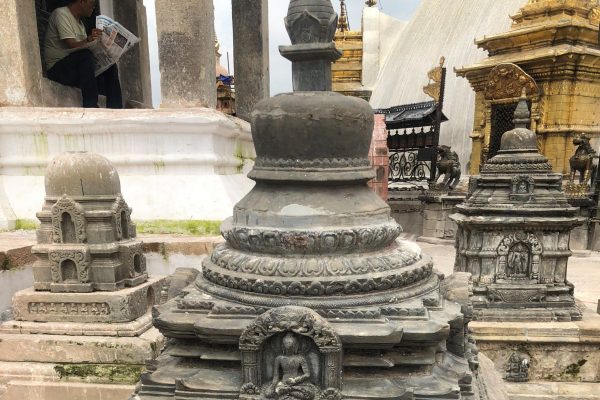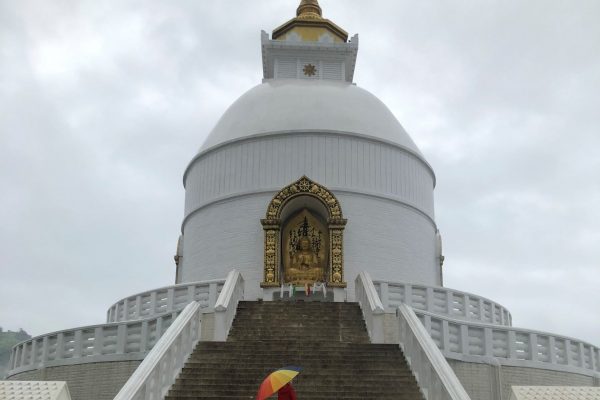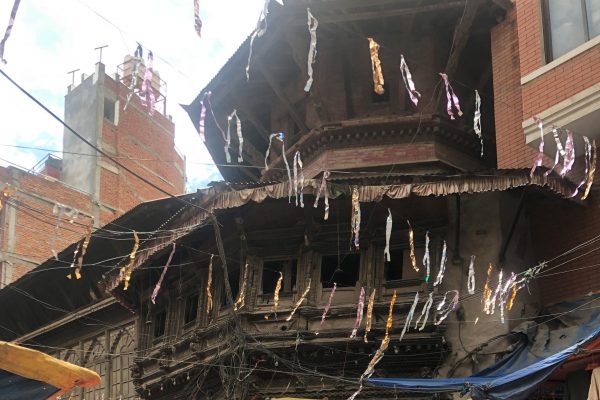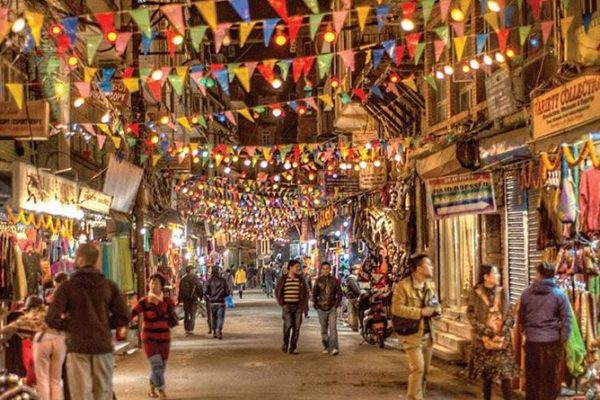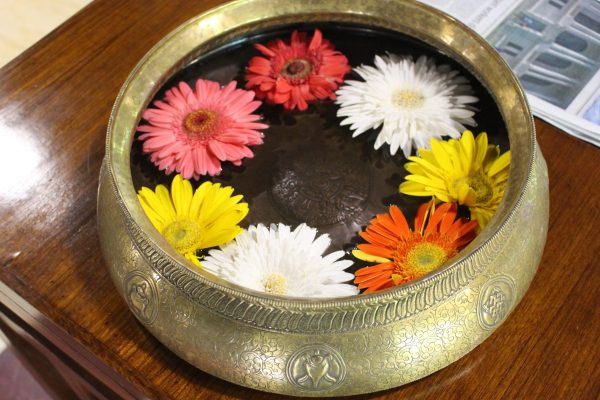 Join us on the Nepal Historic Tour!
10 Day, 9 Night
Nepal's history goes back generations, and many sites and traditions have withstood the test of time. Journey to Lumbini, known to many as the birthplace of Buddha. Marvel at the beautiful architecture in Bandipur and the stunning Himalayan views in Pokhara. You'll gain a better understanding of Nepal's story and how it became the country, it is today.
Our goal is to provide authentic experiences for our travelers that also benefit the local community. You will have the unique opportunity to stay in a local family home for two nights on this trip. They will show you around their town, teach you about their daily life, and prepare traditional dishes for you to try. There is no better way to absorb a place than to see it through the eyes of a local.
Come and join us for this historical journey of Nepal! You'll return home with beautiful memories of its history, landscapes, and local people.
Day 1
Welcome to Nepal! After arrival at Tribhuvan International Airport, you will be met by an Off Season Adventures' team member and transferred to your hotel. Your guide will give you some important information about Nepal's culture and details about the incredible trip that awaits you. Enjoy some welcome drinks at your hotel before taking the afternoon to relax or explore Kathmandu.
Arrive at Tribhuvan International Airport (KTM) and meet a representative of the Off Season Adventures team
Transfer to your accommodation
Afternoon at your leisure
Dinner a la carte
Overnight at Hotel Traditional Comfort (Boutique) or Gokarna Forest Resort (Luxury)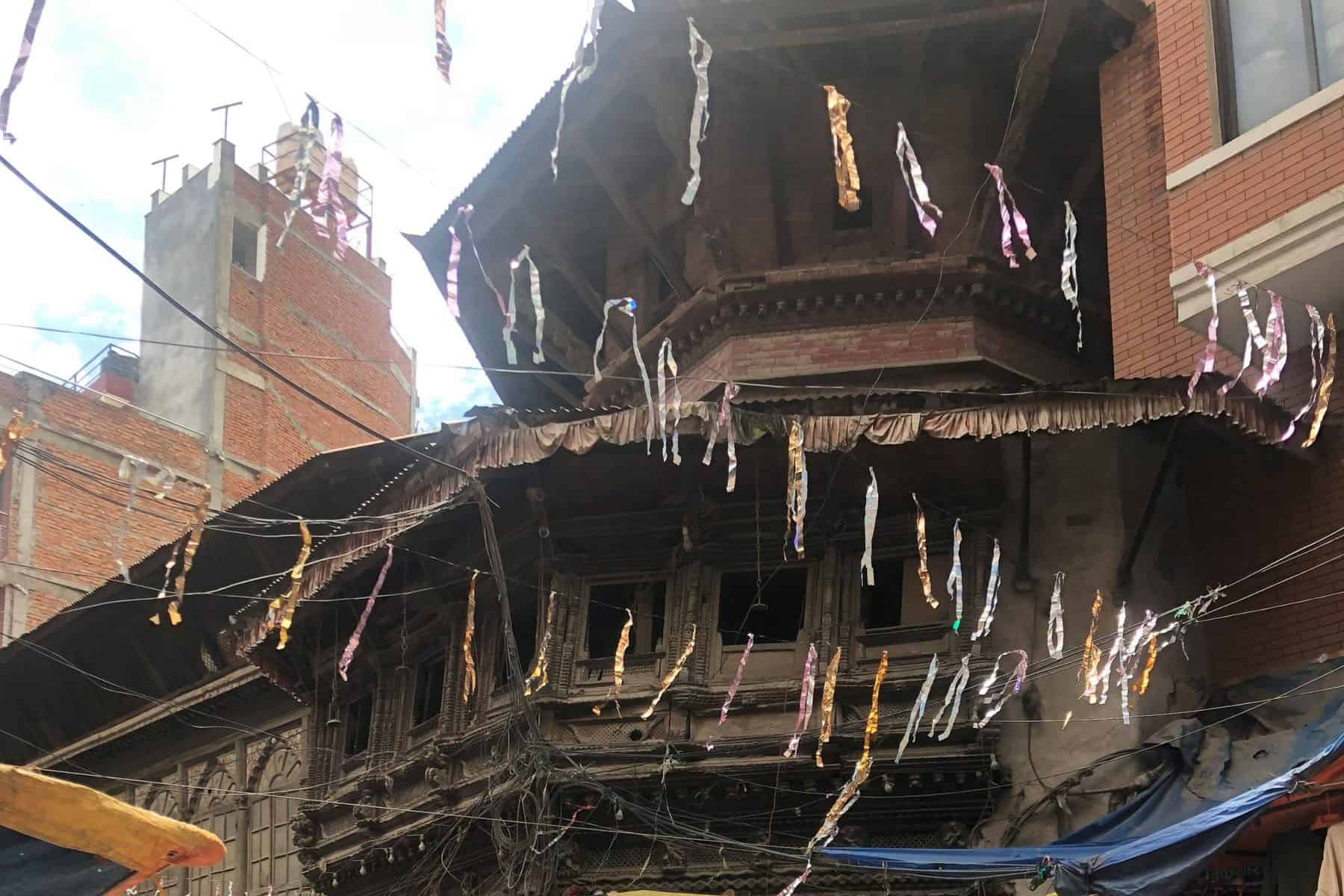 Day 2
This morning take a short flight from Kathmandu to Bhairahawa, a significant travel gateway for Buddhist pilgrims and backpackers heading on mountain treks. In the afternoon, head to Lumbini and enjoy some sightseeing along the way. Sites you'll see include the Mayadevi temple, the Ashoka Pillar, the Dharmaswami Maharaja Buddha Vihara, and a complex of monasteries constructed in the national styles of Myanmar, China, France, Austria, Germany, Japan, Korea, Cambodia, Vietnam, and Thailand.
Breakfast at your hotel
Flight from Kathmandu to Bhairahawa
Sightseeing in the Lumbini region
Lunch & dinner a la carte
Overnight at Hokke Hotel (Boutique) or Buddha Maya Garden Hotel (Luxury)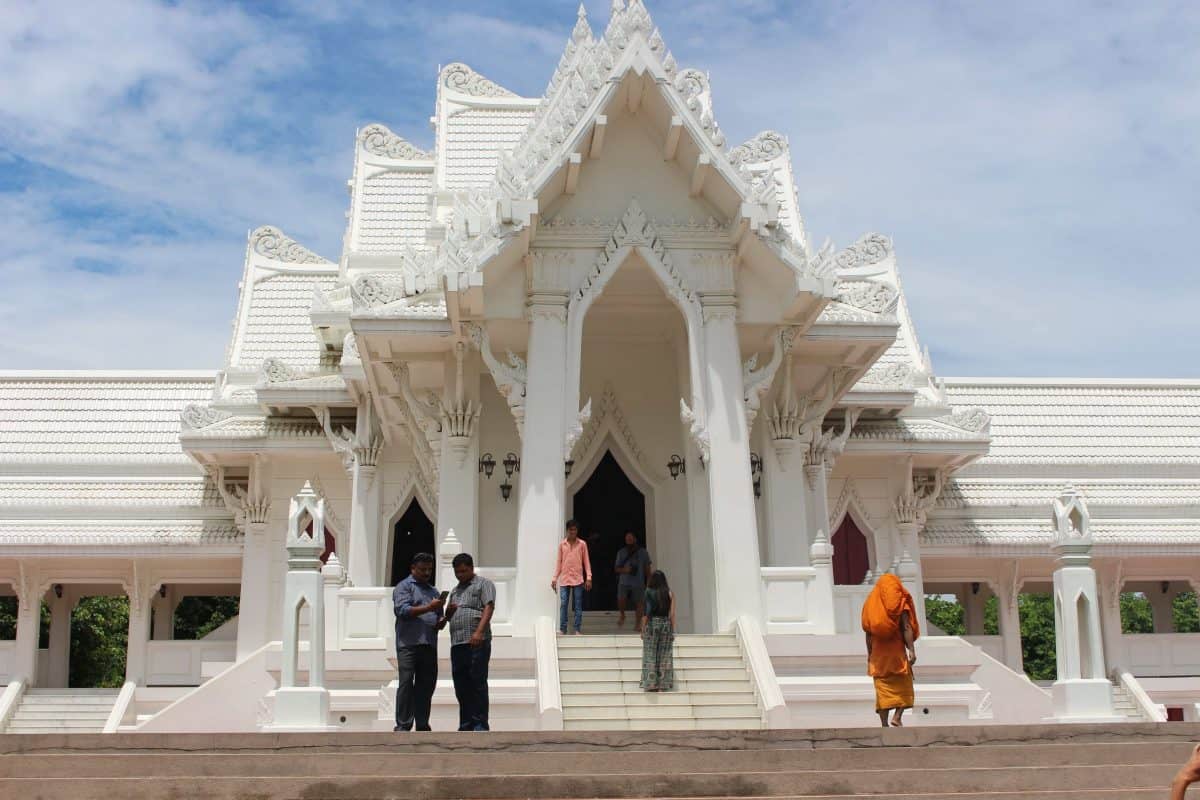 Day 3
Today travel to Palpa, an ancient hill town of Nepal. This place is famous for its ancient culture, mountain views, amicable people, and Dhaka – the most popular hand-woven cloth of Nepal. Here you will have the opportunity to stay with a local family who will show you around this fascinating little town, with its many temples and interesting history. In the evening, enjoy dinner with your hosts, head to Tansen city, and visit the small factory where local people weave Dhaka fabric.
Breakfast at your hotel
Transfer to Palpa
Lunch a la carte
Visit Palpa and Tansen city
Overnight and dinner at Palpa Community Homestay
Day 4
After breakfast, depart on a hike to Rani Mahal and experience the beautiful hills surrounding Tansen. The trek begins with a three-hour downhill climb to the Kali Gandaki River. Along the way, pass by rivers, waterfalls, and beautiful thickets of trees. Eventually, you'll reach Rani Mahal, known to be the Taj Mahal of Nepal. Khadka Samsher Rana built the palace in the late 1800s in memory of his beloved queen Tek Kumari. As one walks through its empty halls, one cannot help but be in awe of what it must have taken to build such a tower more than a hundred years ago.
Day 5
Start today before dawn and take a short walk from Tansen Bazaar to Srinagar Hill for sunrise, where you can admire the views of Kanjiroba, Dhaulagiri, Annapurna, and Langtang Himal from a view tower. After breakfast, drive to the beautiful city of Bandipur, one of the most visited places in the country. Sitting at an altitude of 1,030 meters, Bandipur is home to the Magar and Newar communities. While there, experience the perfect blend of history, architecture, and daily lives of the local people.
Breakfast at the homestay
Sunrise walk to Srinagar Hill
Lunch a la carte
Transfer to Bandipur
Overnight and dinner at Old Inn Bandipur
Day 6
Today you'll hike to Ramkot Village, a traditional community barely touched by modern development. On your way, you'll observe typical village life, traditional homes, and impressive temples. Some highlights of your day include Purano Kot, a former fort, a temple where people pray to the god Mahadev, Chabdi Barahj, a pilgrimage site, and the Muchuk and Mukundeswari villages.
Breakfast at your hotel
Hike to Ramkot Village
Packed lunch
Overnight and dinner at Old Inn Bandipur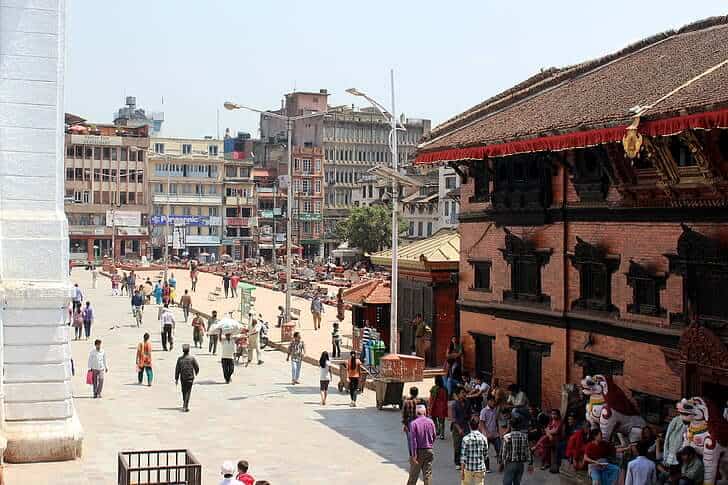 Day 7
After breakfast, you'll head to Pokhara. Upon arrival, join the Thupten's program at the Tibetan Settlement Camp. You'll meet a family that has settled here, discover the arts and crafts of the Tibetan Plateau, and have the chance to barter for handmade jewelry, wood carvings, rugs, and other unique souvenirs. You'll then head to the Tashi Palkhiel handicraft center to learn about local arts and the importance of symbols and images in daily life. You'll also visit the Pema Tsal Sakya Buddhist School and Monastery, where you'll take part in a pooja – a religious ritual performed by the monks. Your evening comes to an end as you join a local family for a simple meal of Tibetan specialties.
Breakfast at your hotel
Transfer to Pokhara
Lunch a la carte
Visit with locals at Tashi Palkhiel handicraft center
Visit Perma Tsal Sakya Buddhist School and Monastery
Traditional dinner at Thupten Center
Overnight at your Pokhara Batika Classic Hotel (Boutique) or Temple Tree Resort & Spa (Luxury)
Day 8
This morning wake up before sunrise and journey to Sarangkot. You'll travel nearly to the top to witness scenic views of the Machhapulchhare peak with its unique fishtail shape, the Annapurna range, and other mountains reaching heights of 8,091 meters. These views have been described as an almost religious experience and are the most stunning at dawn. This afternoon take a tour of Pokhara, visiting sites like David Falls, a world peace stupa, a Tibetan Settlement Camp, and Bindebasisni Temple. Finish your day with a boat ride on the tranquil Phewa Lake.
Day 9
After breakfast, you will fly from Pokhara to Kathmandu. The afternoon is at your leisure to explore this bustling city.
Day 10
Today marks the end of your Nepal adventure. Your guide will transfer you to the airport for your international flight home after breakfast. If you aren't finished with your Nepal journey, ask us how to extend your trip!
Breakfast at your hotel
Transfer to Tribhuvan International Airport (KTM) for your trip home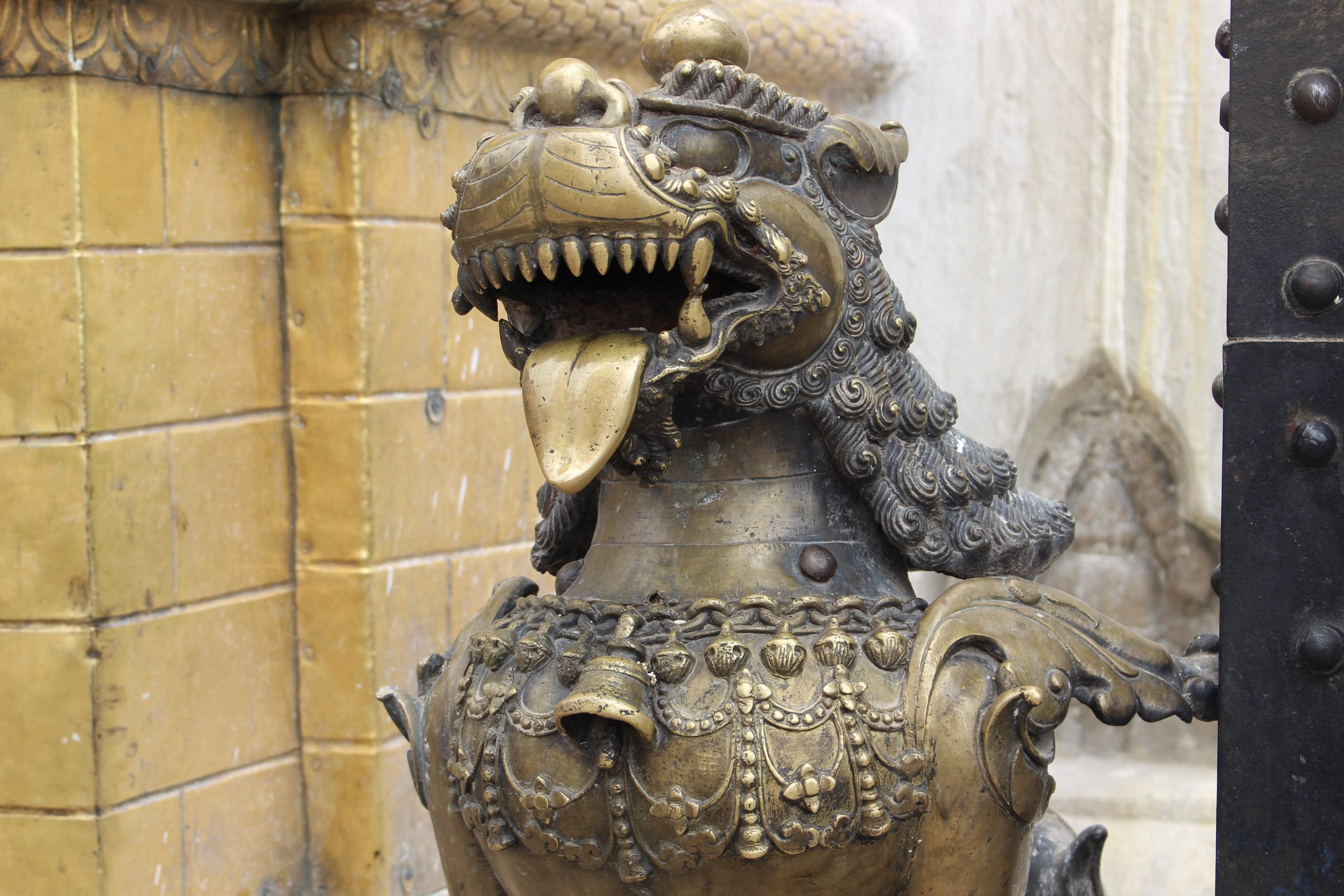 We are happy to customize additional day excursions before or after this tour if you want to get more out of your journey. Possible additions include yoga and wellness retreats, Bardia National Park, Chitwan National Park, biking excursions, and so much more!
Reserve Your Spot Today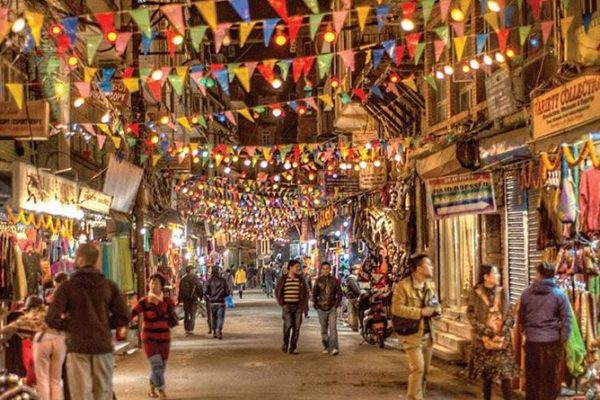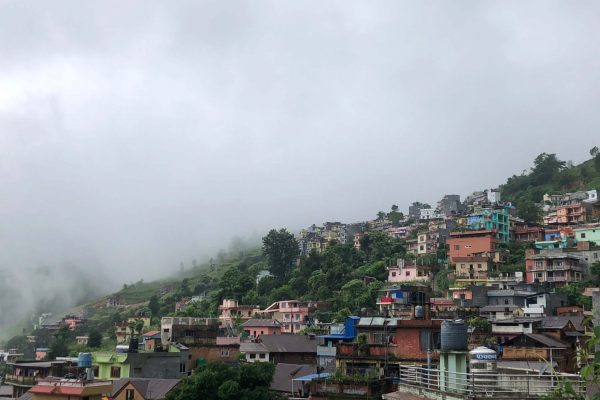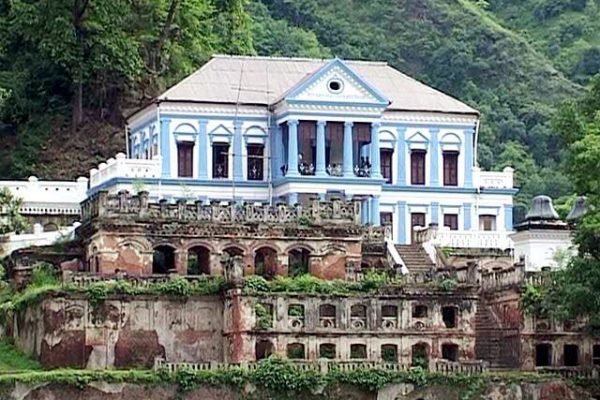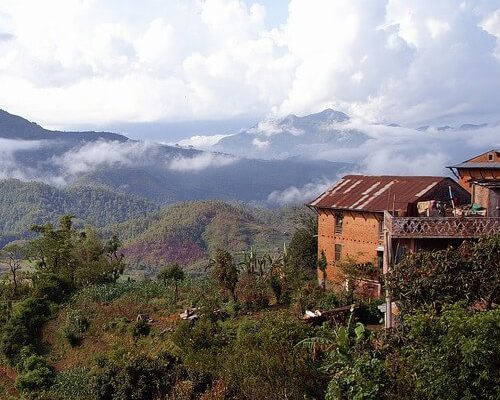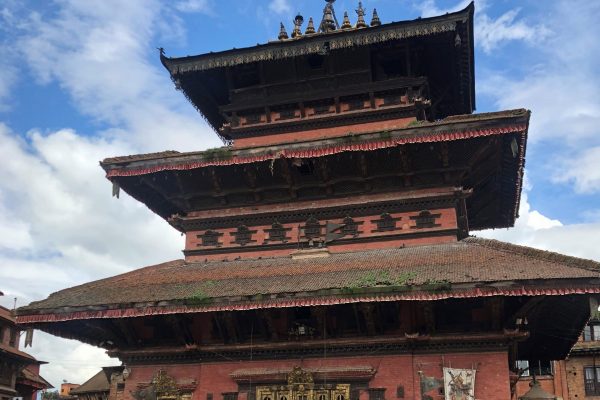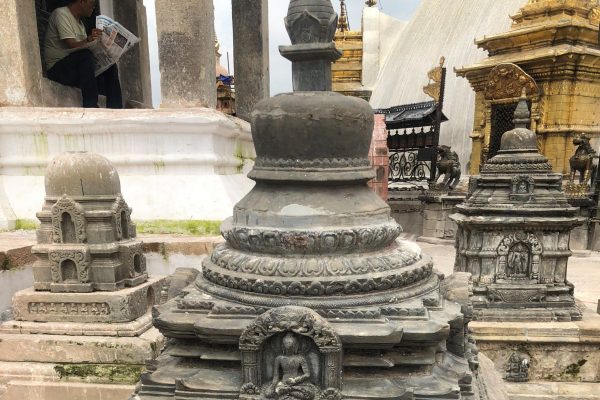 What's Included?
Your local, experienced driver with many years of guiding tours in Nepal
Lodging in Nepal
Flights as indicated on the itinerary
Meals as indicated on the itinerary
All cultural activities and excursions on the itinerary
Contribution to the non-profit 501(c)(3) organization Second Look Worldwide
Waters while in transit, excluding while in the airports
Driver transfers to and from the airports
Wire Transfer and other banking fees
What's Not Included?
International flights to & from Nepal
Tips for your drivers, tour guides, and lodges, highly encouraged
Alcoholic beverages
Traveler's insurance, required
Souvenirs and gifts
Baggage weight overages, if applicable
Any incidental expenses
Anything from room service or the hotel minibar
Hotel Traditional Comfort- 2 nights, Bed & Breakfast Basis
Hokke Hotel- 1 night, Bed & Breakfast Basis
Palpa Community Home Stay- 2 nights, Full Room & Board Basis
Old Inn Bandipur- 2 nights, Full Room & Board Basis
Pokhara Batika Classic Hotel- 2 nights, Bed & Breakfast Basis
Gokarna Forest Resort- 2 nights, Bed & Breakfast Basis
Buddha Maya Garden Hotel- 1 night, Bed & Breakfast Basis
Palpa Community Home Stay- 2 nights, Full Room & Board Basis
Old Inn Bandipur- 2 nights, Full Room & Board Basis
Temple Tree Resort & Spa-  2 nights, Bed & Breakfast Basis
THIS 10 DAY, 9 NIGHT TOUR PACKAGE STARTS AT $1940 PER PERSON, DOUBLE CAPACITY/BOUTIQUE ACCOMMODATION.
50% of the total package cost must be paid 90 days before travel to retain your reservation, and the balance must be paid 60 days prior to the date of arrival.