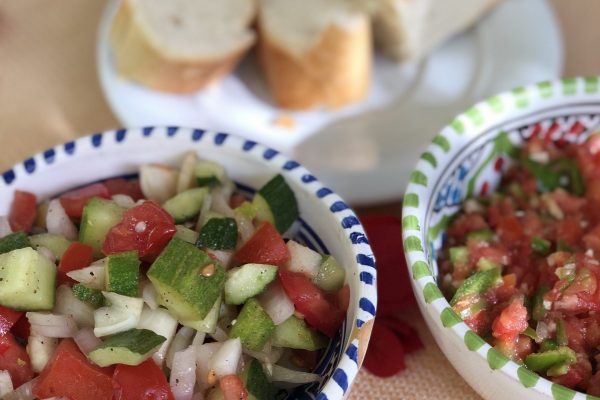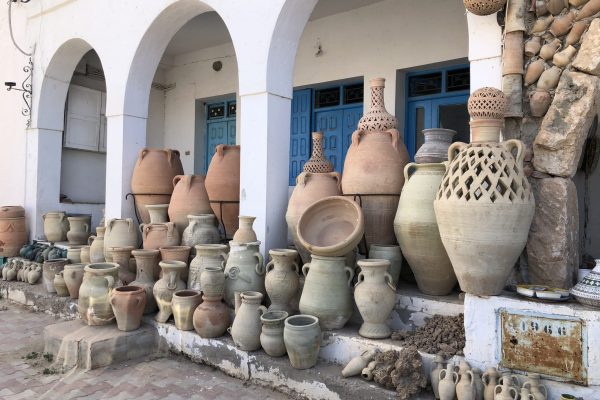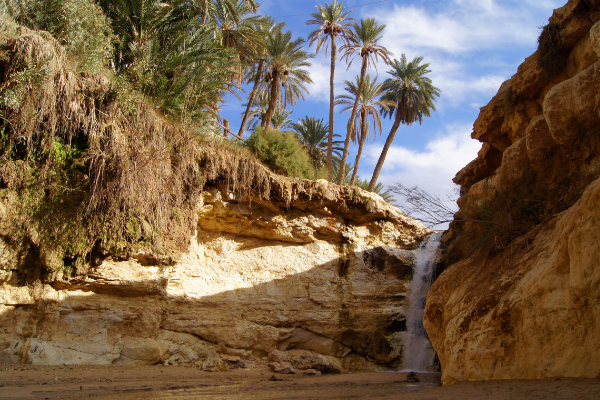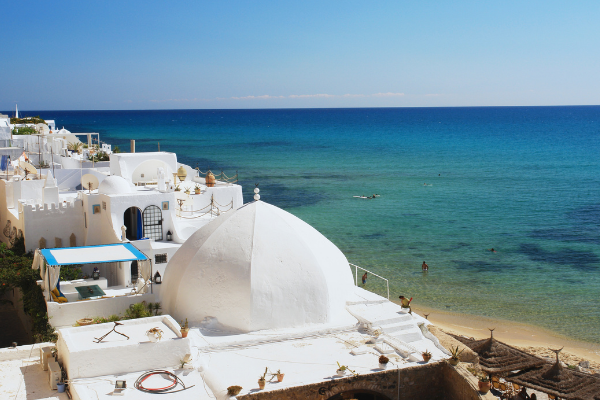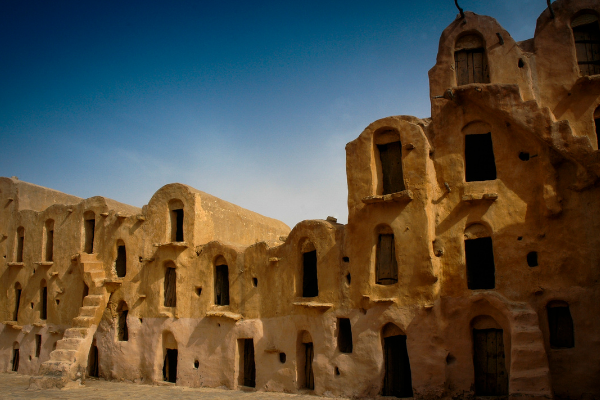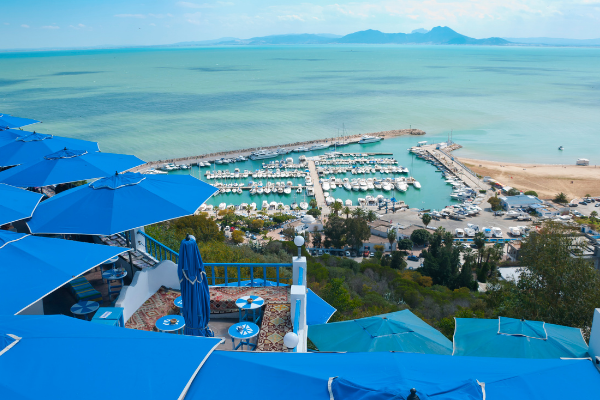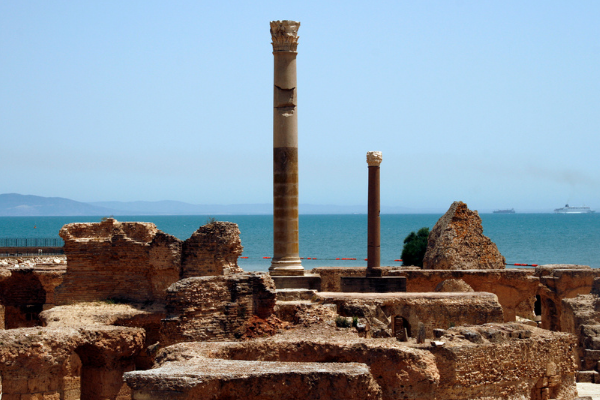 Join us for a Tunisia Culinary Tour!
10 day, 9 nights
This culinary adventure takes you through the beautiful country of Tunisia! The diversity of cultures in this nation has led to delicious local cuisine that will delight the senses. You'll sample harissa, brik, couscous, and local wine. Enjoy meals in well-known restaurants and local farms. Participate in immersive activities, including a traditional cooking class.
In addition to these culinary experiences, you will also visit the historical sites that make Tunisia unique. The archaeological ruins found here are the best preserved globally and provide a glimpse into ancient life. You will also see bustling medinas where contemporary life interacts with the traditional.
This excursion is perfect for families, couples, and small groups.  It will be full of immersive experiences, beautiful scenery, historical activities, and plenty of delectable local food! Our itineraries are entirely customizable to meet your travel style, needs, and interests. Let's explore the wonderful country of Tunisia together!
Day 1
Welcome to Tunisia! You'll be greeted at Tunisia-Carthage International Airport by an Off Season Adventure's representative and transferred to your accommodations in the city of Sidi Bou Said. The afternoon will be at your leisure to explore this beautiful little town. It is almost a perfect replica of an Andalusian Arab village complete with blue doors, windows, and damask portals. Your culinary journey begins this evening at the award-winning restaurant, El Ali, in nearby Tunis.
Arrive at Tunisia-Carthage International Airport (TUN) and meet a representative of the Off Season Adventures team
Transfer to Sidi Bou Said
Afternoon at your leisure
Overnight and dinner at Hotel Dar Said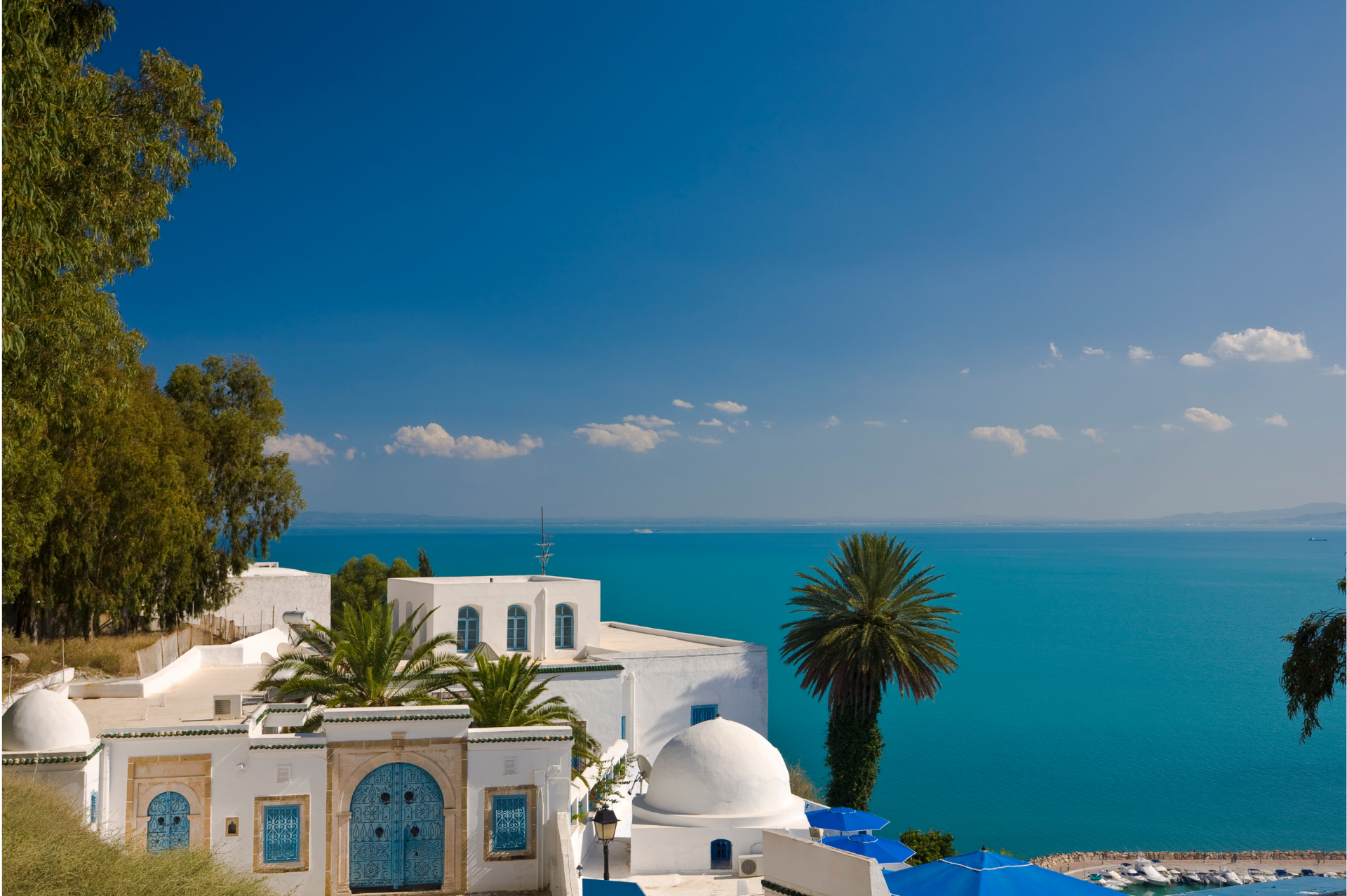 Day 2
Begin today with a visit to the Bardo Museum in nearby Tunis. Located in a 15th-century Beylic palace, the museum holds a massive collection of Roman mosaics. Take some time to walk around Tunis's charming Medina before enjoying lunch at a local favorite, Le Baroque. You'll even have the opportunity to meet the chef! This afternoon journey back in time to the ancient town of Carthage. Founded in the 9th century B.C. by the Phoenicians, this was once an important center for trade in the Western Mediterranean. Wander around the ruins and marvel at the Thermal Baths of Antonin and the former citadel. You will then head back to Sidi Bou Said to either Café Sidi Chabaane or Café des Nattes to take in the stunning views of the ocean. Tonight you'll have dinner at Le Punique in Carthage. Enjoy a local meal and then have a conversation with the chef.
Breakfast at your hotel
Visit the Bardo Museum
Lunch at Le Baroque
Tour of the ancient city of Carthage
Dinner at Le Punique
Overnight at Hotel Dar Said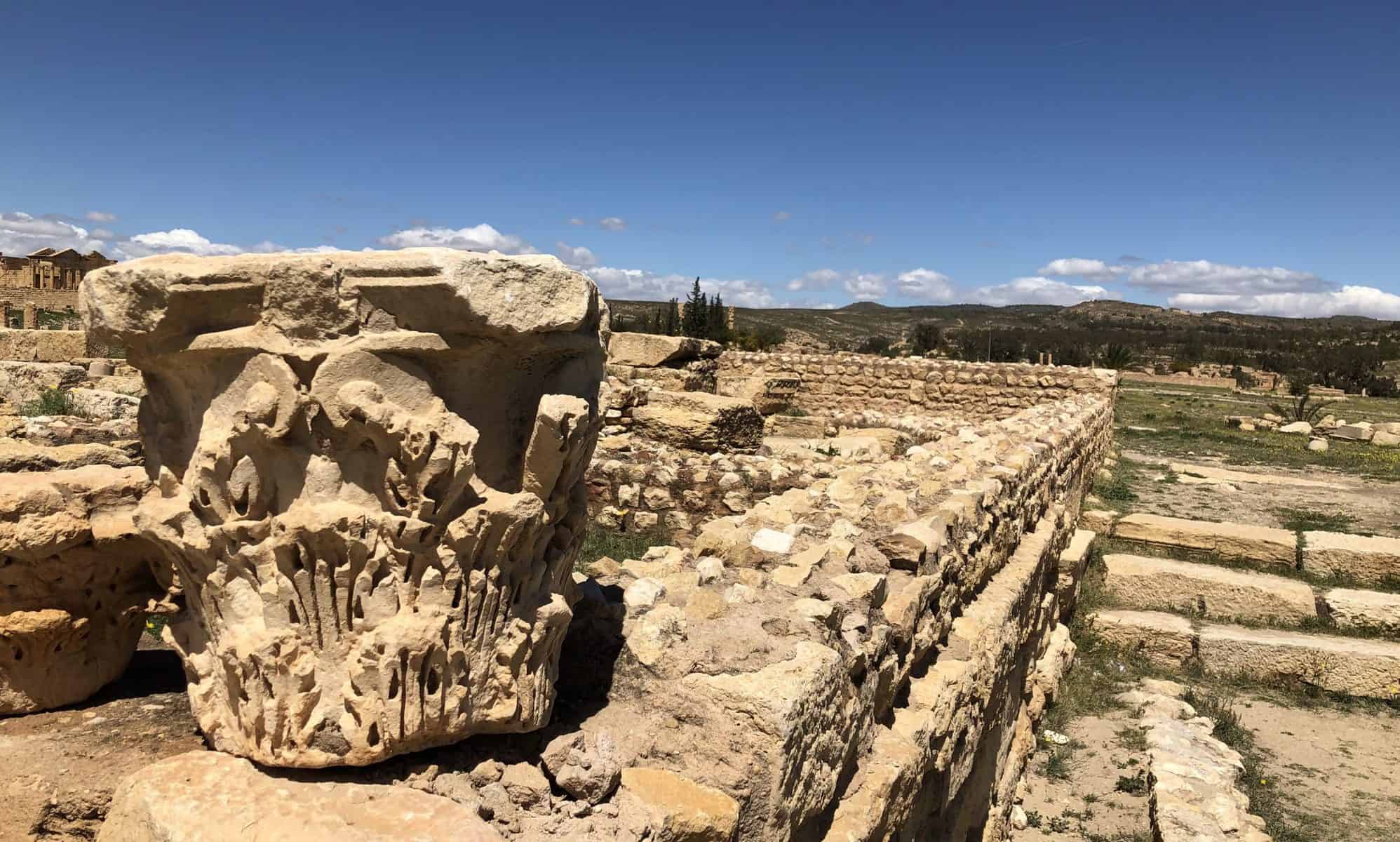 Day 3
After breakfast, travel to the famous UNESCO World Heritage site of Dougga. Located on a hill with stunning views of the Wadi Khaled Valley, the ruins here are mostly untouched and provide a picture of ancient Roman life. For lunch, you will head to the quaint Verge des Montagnes Farm in Testour for a delicious local meal made from food grown on-site. Later, you'll have time to explore the unique medina and marvel at the Andalusian architecture. This afternoon you will journey to Zaghouan. An ancient town located at the base of Tunisia's most beautiful mountain, the city maintains its unique and traditional charm. Spend the night at the boutique Dar Zagouan Guest House. You'll have a delicious local dinner and meet the owner and chef of this delightful establishment.
Breakfast at your hotel
Visit Dougga
Lunch at Verge des Montagnes
Visit Zaghouan and dinner at your guesthouse
Overnight at Dar Zagouan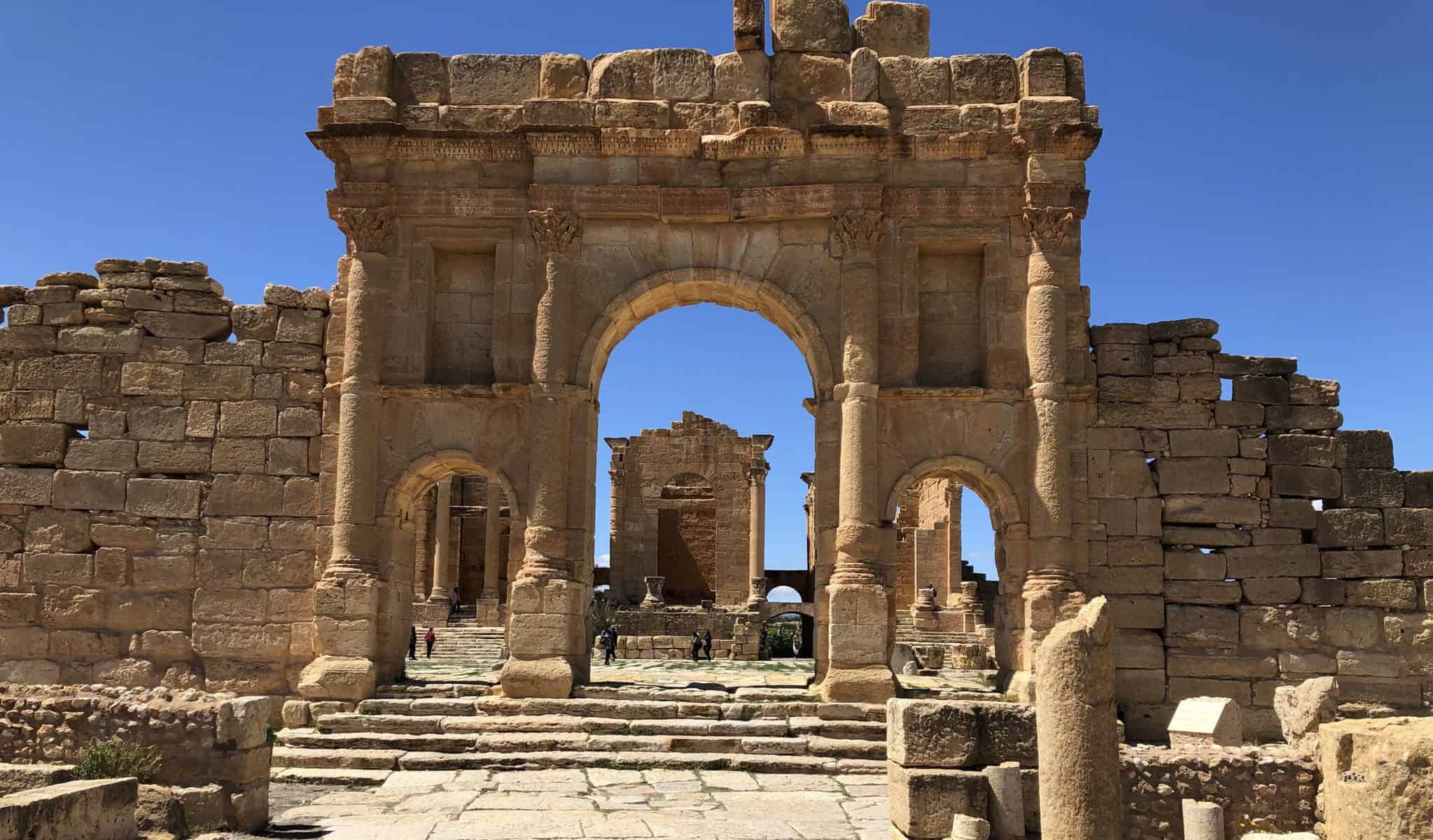 Day 4
This morning's journey will take you to the coastal town of Hammamet. This village was once inhabited by ascetics who monitored the coast and would sound an alarm in an attack. The destination is now a center of history, culture, and natural beauty. You'll have a chance to wander around the city before visiting a vineyard to taste some local wine. Next, you will participate in a cooking class at the tourism training center of Kerkouane. You'll learn to make traditional Tunisian cuisine and then indulge in your efforts for lunch. This afternoon you will head to one of the oldest towns in the country, Sousse. The Medina is a UNESCO World Heritage site and rich in history. The rest of the day is yours to explore before enjoying dinner at L'Escargot.
Breakfast at your hotel
Visit Hammamet and a local vineyard
Cooking class and lunch
Transfer to Sousse
Dinner at L'Escargot
Overnight at Dar Antonia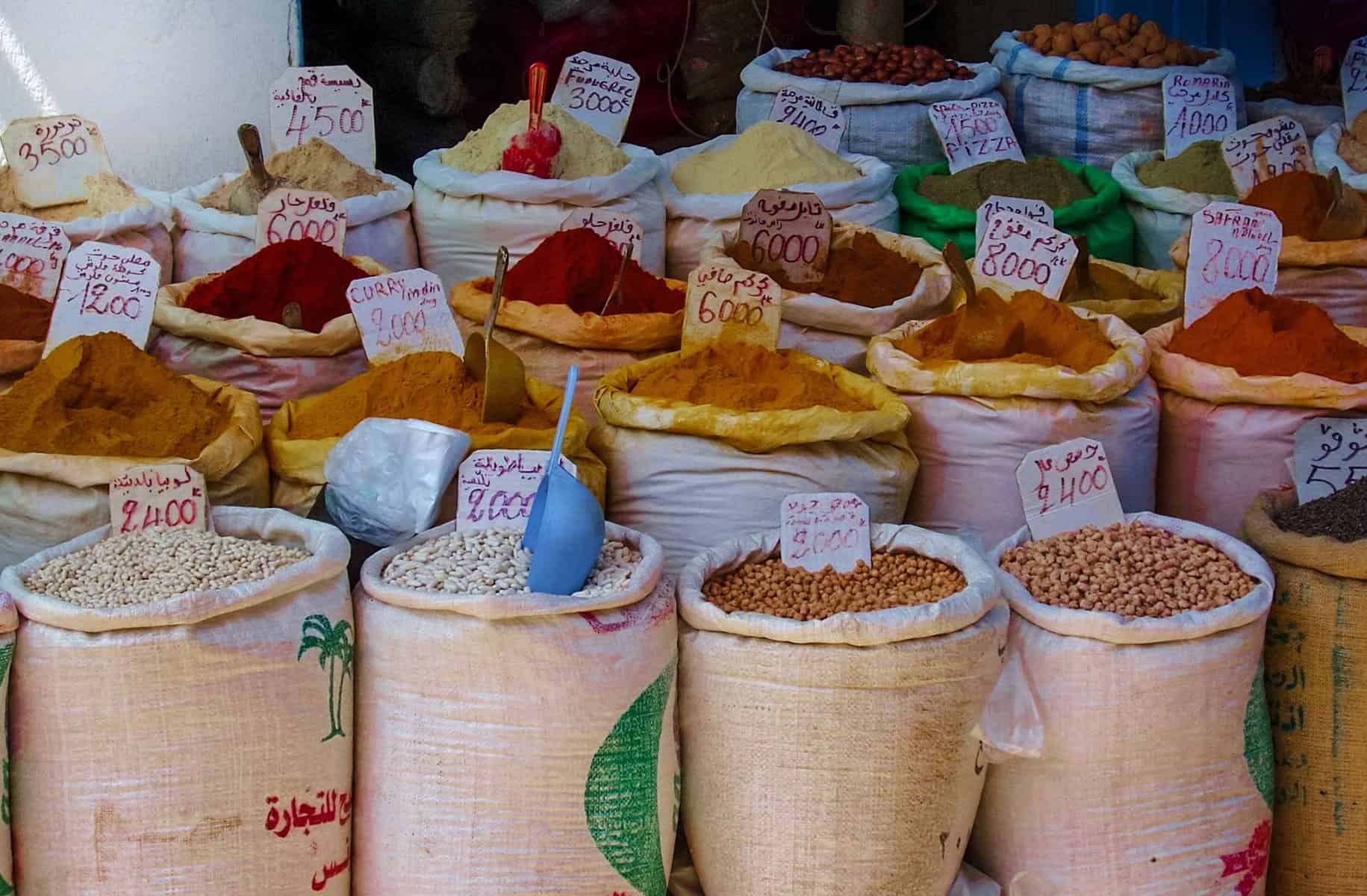 Day 5
Today, travel to the peaceful town of El Jem. The most iconic site located here is the impressive colosseum. It was built between 230 and 238 A.D. and is nearly as large as the one in Rome. This exceptionally well-preserved structure makes it easy to visualize the location when the Romans established it. After lunch, you'll head to Sfax. This port city has modernized without losing its ancient charm. The afternoon is at your leisure to wander around the impressive Medina or visit the olive groves located south of the city. For dinner, you will enjoy many local delicacies at a family-run restaurant.
Breakfast at your hotel
Drive to El Jem and tour the city
Lunch
Transfer to Sfax
Dinner at a local family-run restaurant
Overnight at Hotel Les Oliviers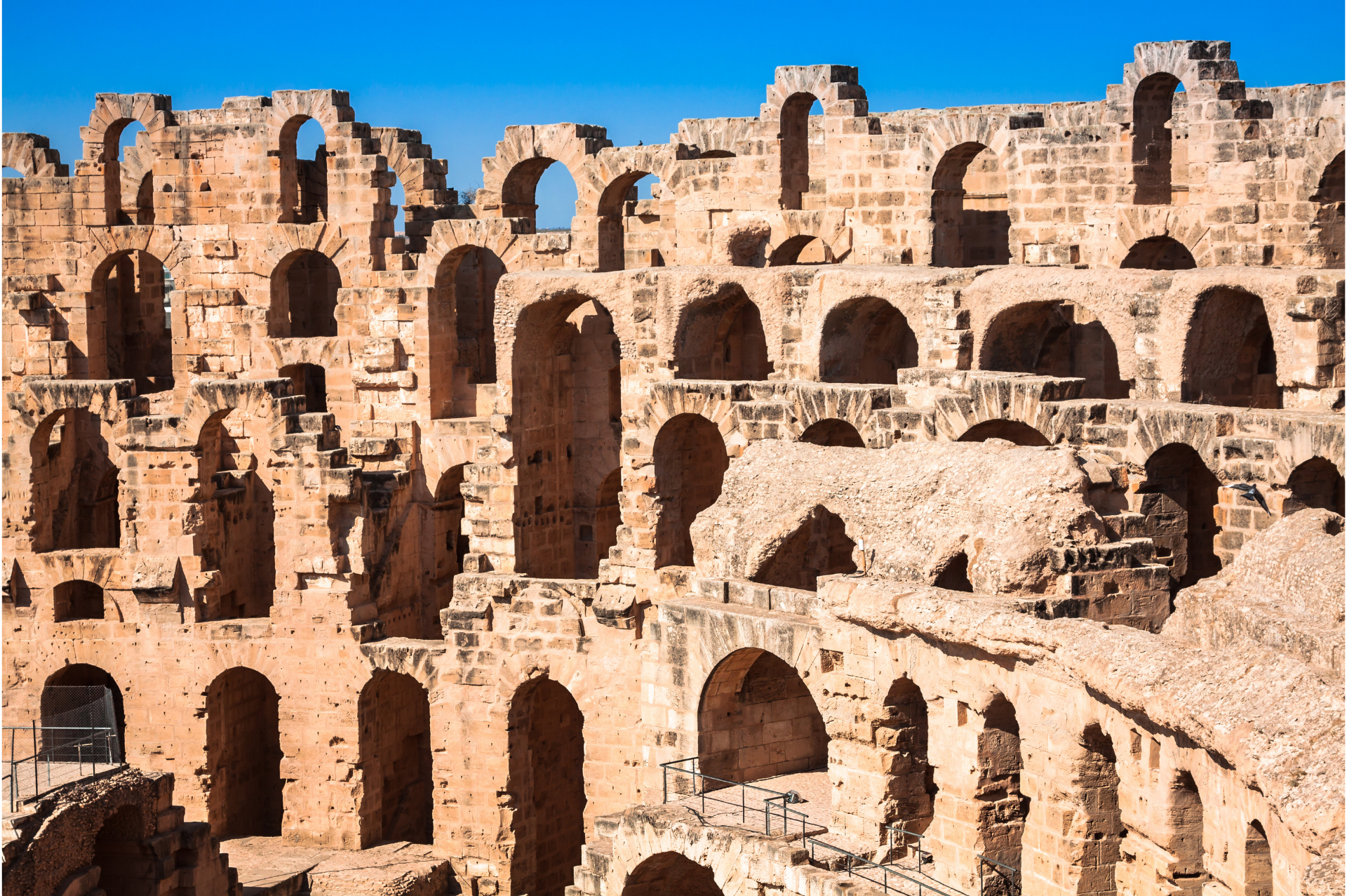 Day 6
This day will take you to destinations made famous by the Star Wars movies. Begin with a visit to Tataouine and the Ksour. These structures, known as desert castles, were once guarded granaries and are prevalent throughout the region. You'll also have the opportunity to visit many Berber and Arab villages found in this area.  Enjoy lunch at a local family-owned establishment before traveling to Matmata. Here you will see the troglodytes. These dwellings are carved out of sandstone and have provided the Berber's with homes for generations. Spend the night at the lovely Auberge Tamezret.
Breakfast at your hotel
Visit Tataouine and the Ksours
Lunch at a family-owned restaurant
Tour Matmata and take some iconic Star Wars photos
Overnight at L'Auberge de Tamezret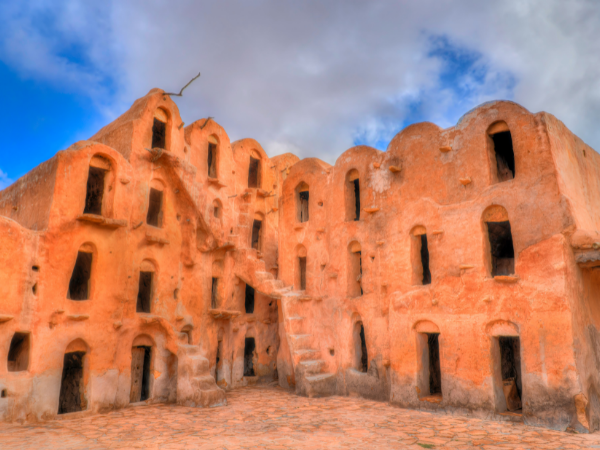 Day 7
Get an early start today and head to the town of Douz. Upon arrival, you'll take a camel ride on the edge of the desert. The experience will provide stunning views of the Sahara and is guaranteed to be one you will not soon forget. You'll then make your way to Tozeur. Your journey will first take you to the immense Chott el jerid. This endorheic lake is the largest in Africa and another filming location for the Star Wars movies. Once you arrive in Tozeur, you'll head to a local restaurant for lunch. This afternoon you will explore the Dar Chraiet Museum. Housed in a palace that resembles other wealthy residences of Tunisia, the museum has some of the country's most exciting exhibits. Enjoy dinner and overnight in Tozeur.
Breakfast at your hotel
Morning camel ride
Transfer to Tozeur
Visit Chott el jerid lake
Lunch at a local restaurant
Dinner in the town of Tozeur
Overnight at Diar Abou Habibi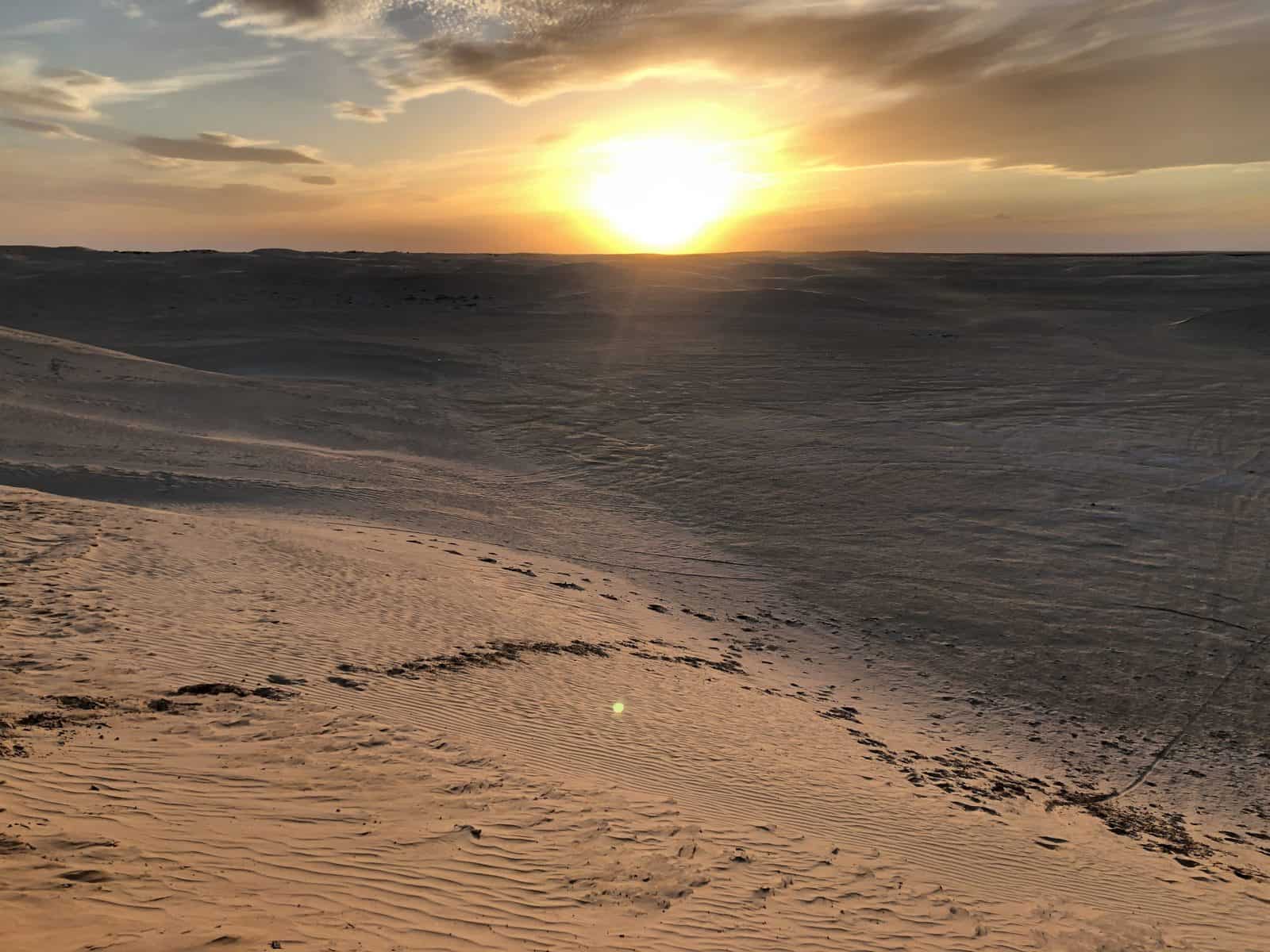 Day 8
After breakfast, head out on a day of adventure and stunning beauty. You'll journey to the mountain oases of Tamerza, Chebika, and Mides. They are all unique from one another, and you'll have the opportunity to marvel at the lush landscapes, waterfalls, and spectacular mountain views. For lunch, you'll visit the local favorite Chez Mounir. The menu rotates daily, but it is bound to be delicious and a unique experience. This afternoon is at your leisure to wander around Tozeur or relax at the hotel.
Breakfast at your hotel
Drive to Tamerza, Chebika, and Mides
Lunch at Chez Mounir
Afternoon at your leisure
Dinner on the town
Overnight at Diar Abou Habibi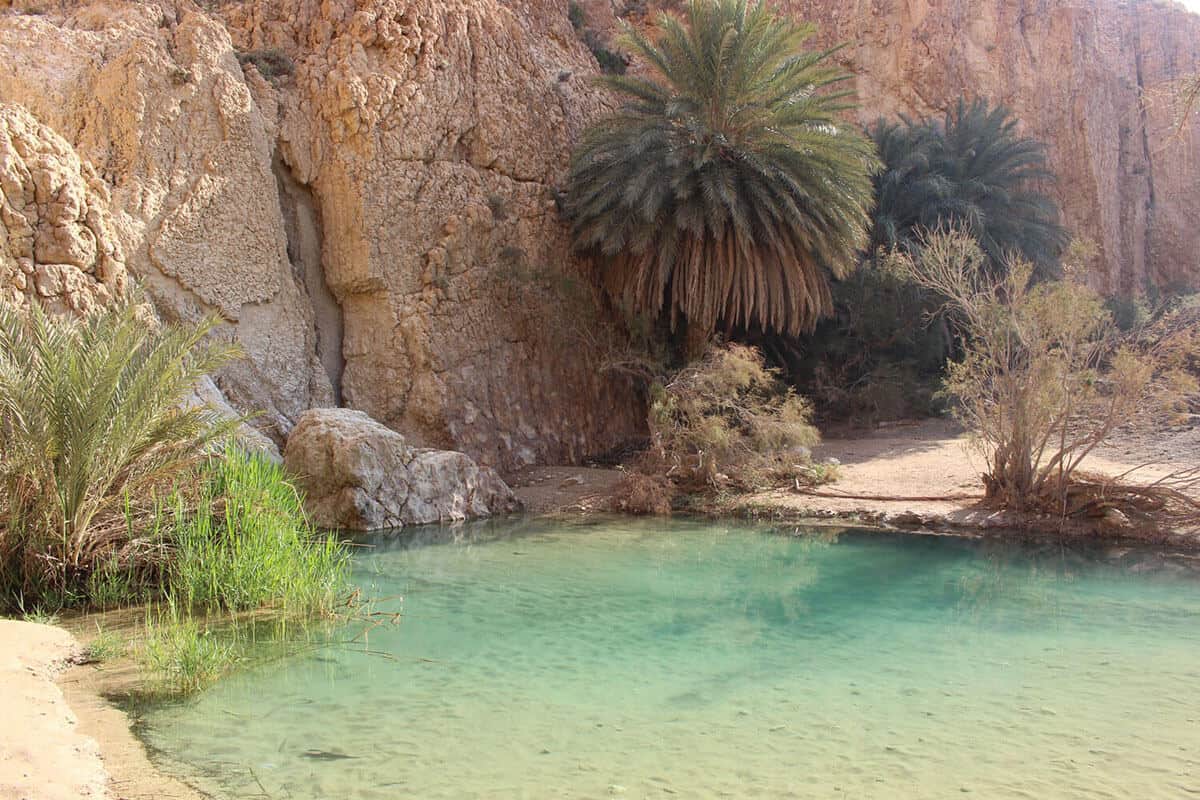 Day 9
Begin your day with a horse and carriage ride through the palm tree groves on Tozeur's outskirts. You'll take in the beautiful scenery and learn about the importance of date production in Tunisia. It is one of the country's most important exports and contributes significantly to the local economy. You'll probably have plenty of options for some samples as well! You'll then head to the Medina of Tozeur to observe the fantastic architecture and local people's daily lives. You'll have an authentic meal at a local family home for lunch. The afternoon is yours to continue to explore the city.
Breakfast at your hotel
Horse and carriage ride to learn about date production
Lunch at a local restaurant or family home
Relaxing afternoon at your leisure
Dinner on the town
Overnight at Diar Abou Habibi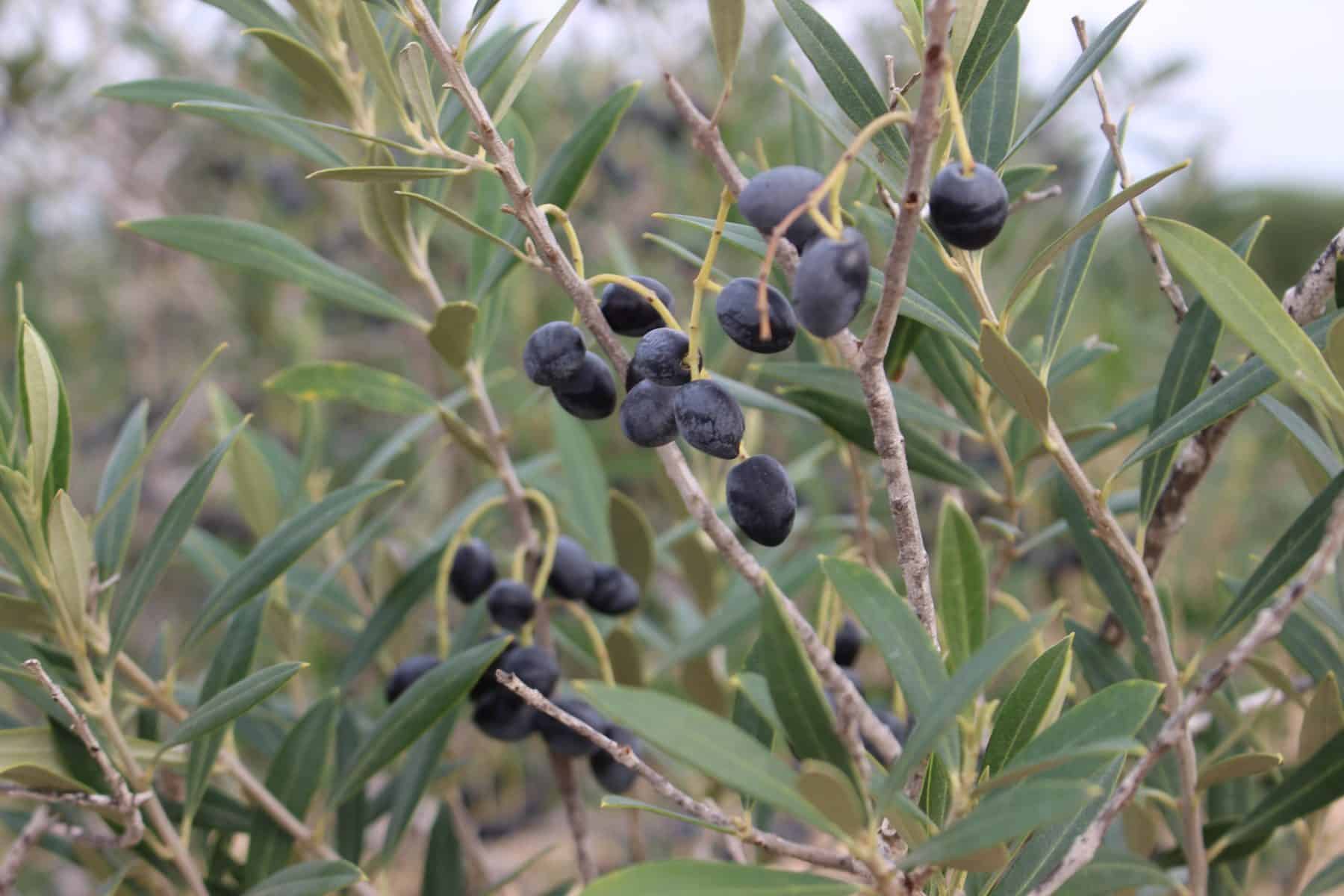 Day 10
This morning marks the end of your Tunisian culinary journey! After enjoying breakfast at your hotel, your guide will transfer you to the airport for your flight home. If you feel you want more time in Tunisia, ask us about additional excursions and extensions!
Breakfast at your hotel
Transfer to Tozeur Airport (TOE)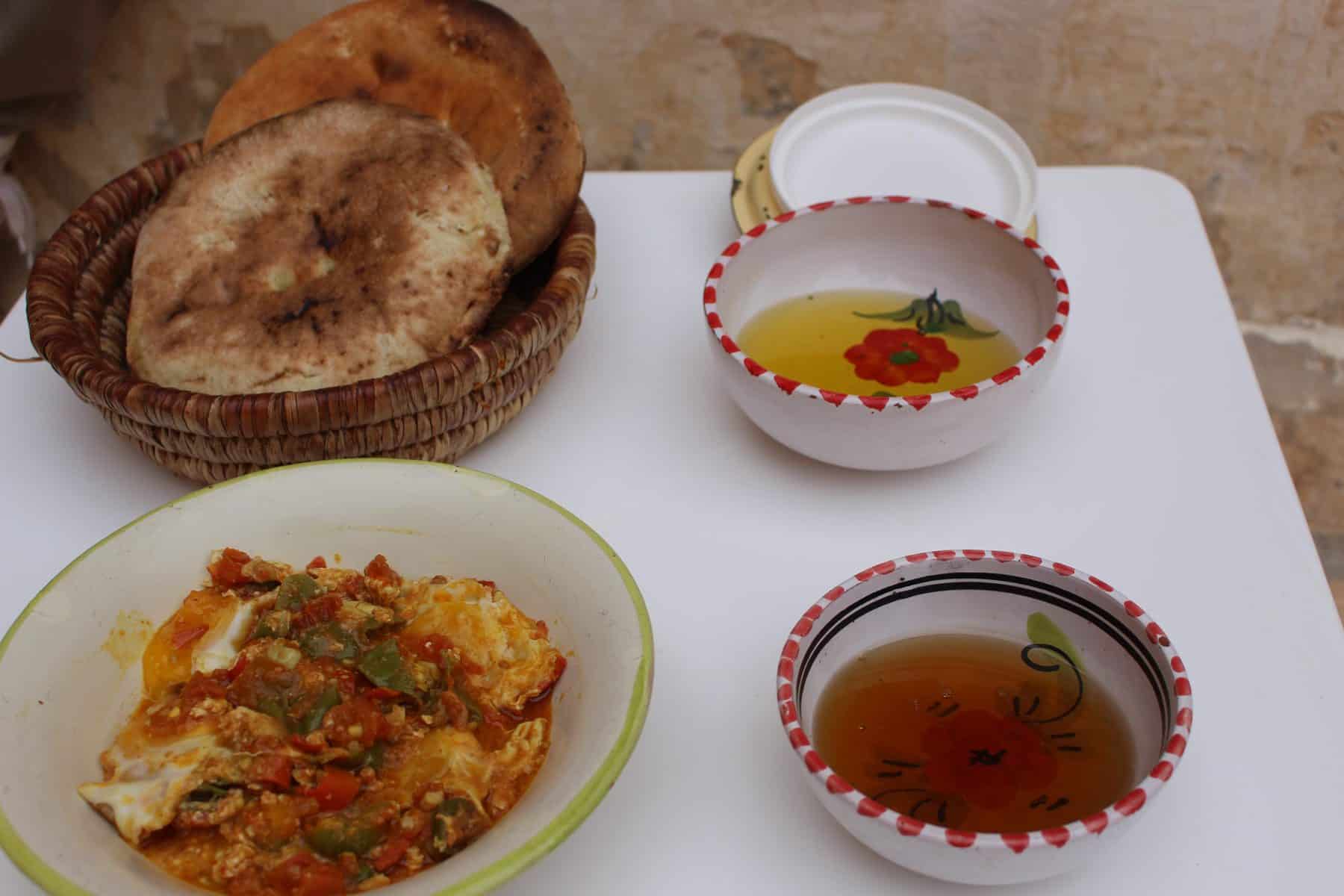 We are happy to customize additional excursions before or after this tour if you want to get more out of your journey. Possible additions include Djerba Island, national parks, Star Wars movie sites, Tunis and so much more!
Contact Us Today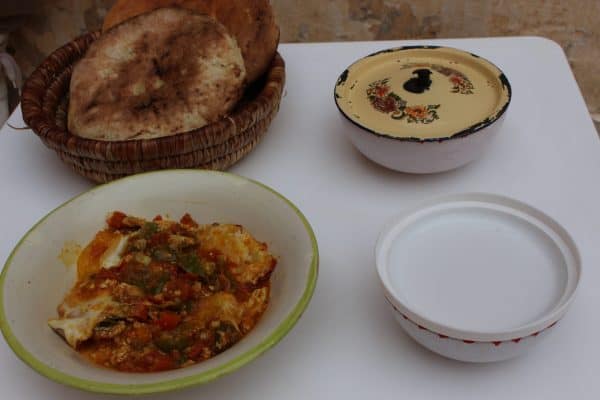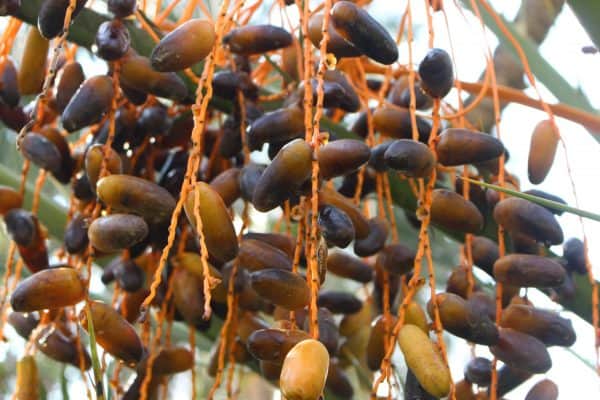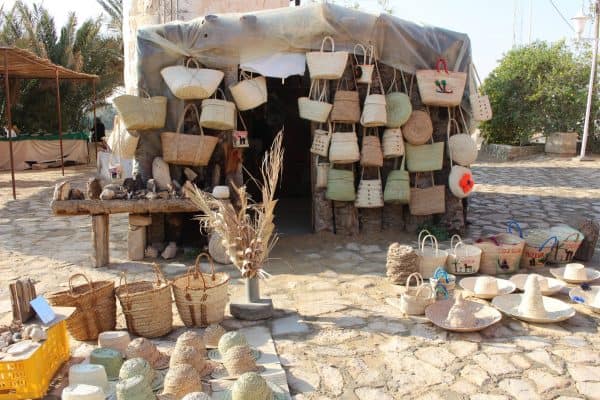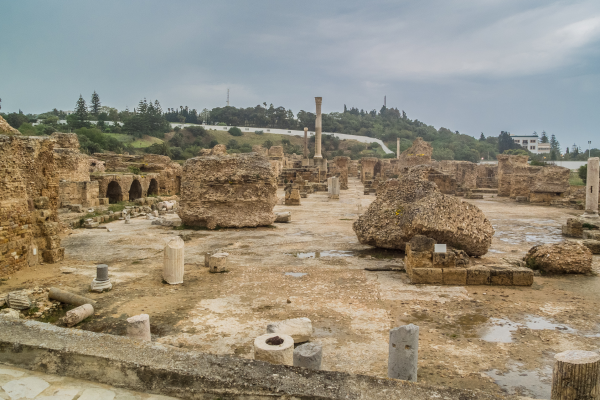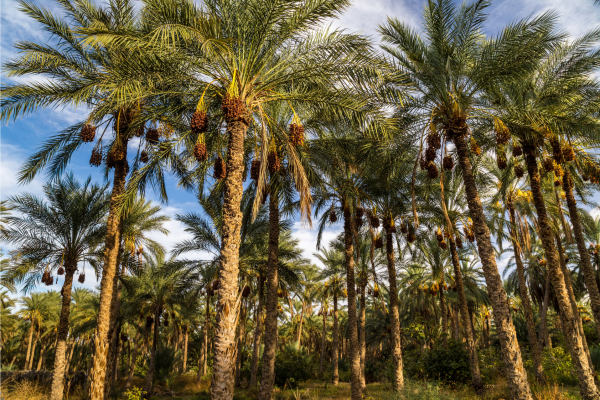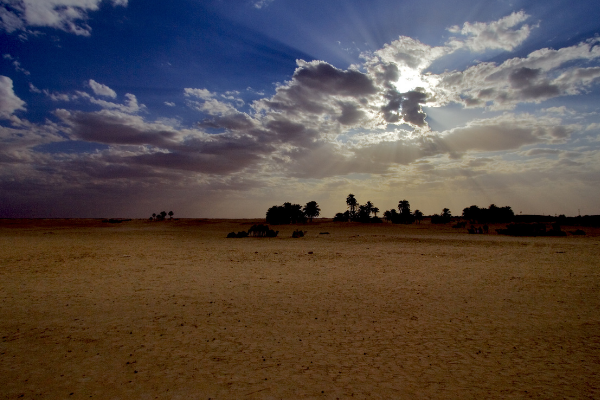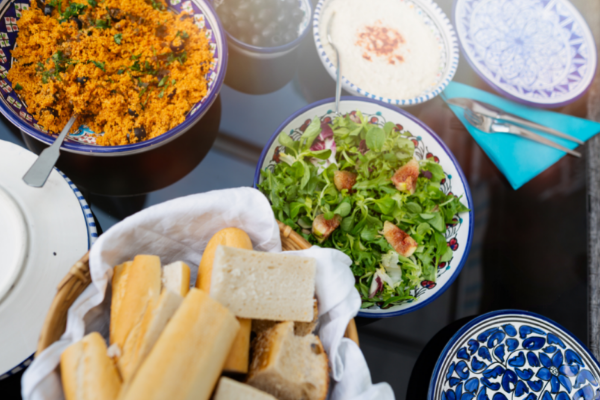 What's Included?
Your local, experienced driver with many years of guiding tours in Tunisia
Lodging in Tunisia on a full room and board basis
All cultural activities and excursions on itinerary
Contribution to the 501(c)(3) organization Second Look Worldwide
Beverages while in transit, excluding while in the airports
Driver transfers to and from airports
Wire Transfer and other banking fees
What's Not Included?
International flights to & from Tunisia
Tips for your drivers, tour guides, and lodges, highly encouraged
Alcoholic beverages
Traveler's Insurance, highly encouraged
Souvenirs and gifts
Baggage weight overages, if applicable
Any incidental expenses
Hotel Dar Said: 2 nights, Full Room & Board Basis
Dar Zagouan: 1 night, Full Room & Board Basis
Dar Antonia: 1 night, Full Room & Board Basis
Hotel Les Oliviers: 1 night, Full Room & Board Basis
Auberge Tamezret: 1 night, Bed & Breakfast Basis
Diar Abou Habibi: 3 nights, Bed & Breakfast Basis
Contact us to customize this itinerary and start planning your Tunisian journey!