Tunisia Full Circuit Tour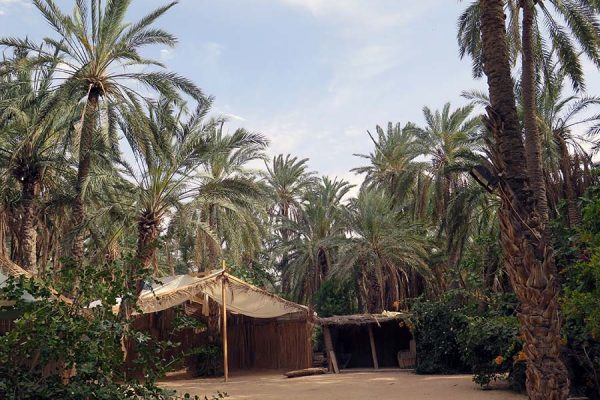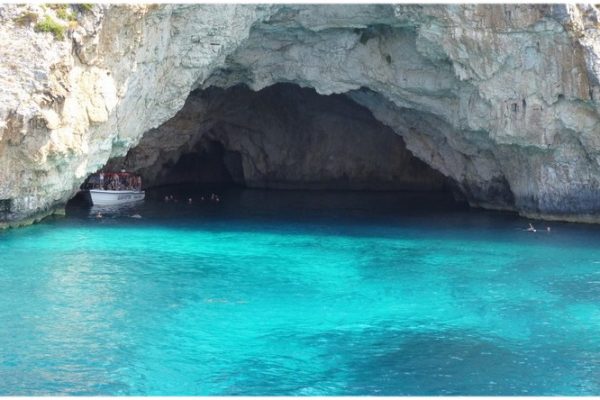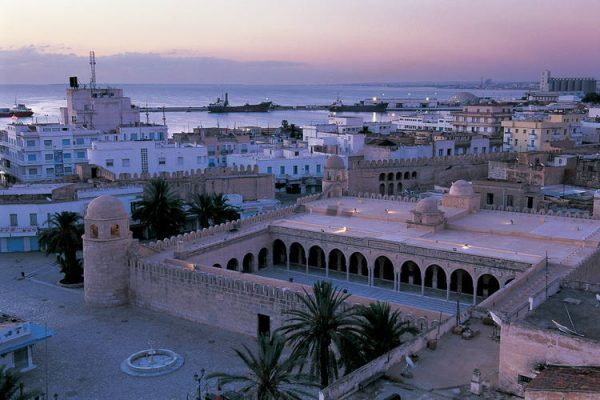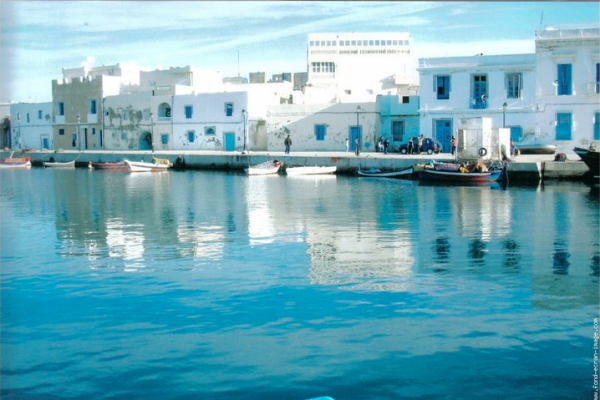 Description
This 12 day 11 night tour includes the best Tunisia has to offer. Explore ancient Carthaginian ruins and other important archaeological sites. Observe the Islamic influence on the art and architecture that is so common in this country. Travel to unique desert oases and the Atlas Mountains to take in the breathtaking natural beauty. Along the way learn about date and palm production. Leave with unforgettable memories of this beautiful country.
Day 1
Welcome to Tunisia! Upon arrival, you will be met by an Off Season Adventures representative who will escort you to your vehicle and introduce you to your driver and guide. From here you will be transferred to the beautiful city of Sidi Bou Said. In the afternoon, enjoy a relaxing stroll around this beautiful village, a perfect reproduction of a small Andalusian Arab village full of splendid blue damask portals, doors and windows.
Arrive at

Tunisia-Carthage International Airport

(TUN) and meet a representative of the Off Season Adventures team

Transfer to Sidi Bou Said

Afternoon at your leisure

Overnight and dinner at Dar Said
Day 2
After breakfast, embark on a full day of exploring! This morning visit The Bardo Museum, a 15th century Beylic palace, in nearby Tunis which houses one of the world's greatest collections of ancient mosaics, amongst many other treasures. This afternoon visit the iconic archeological and cultural sites of the ancient city of Carthage, a major center of trade and influence in the western Mediterranean founded in the 9th century B.C. by a seafaring people known as the Phoenicians. Here discover Punic ruins like the former citadel of this powerful city, Byrsa Hill, which was the military center of Carthage. Visit the Thermal Baths of Antonin, a site not to be missed. Completed under the reign of Emperor Antonius, in 165 AD these are considered to be amongst the largest baths of Roman Africa.
Breakfast at your hotel 

Visit the Bardo Museum 

Lunch in Tunis Medina 

Tour of ancient city of Carthage 

Dinner on the town

Overnight at Dar Said
Day 3
Today you will head to Hammamet. Once a fortified village, inhabited by a community of ascetics who watched the coast and sounded the alarm in the case of attack, now a popular coastal town with many opportunities to immerse in history, culture, and nature. After lunch, head to Sousse, one of the oldest cities in Tunisia  that features a Medina that is a UNESCO site. While here also visit the Sousse Architectural Museum. Spend the evening in the port city of Sfax.
Breakfast at your hotel 

Transfer to Hammamet and tour there

Lunch in Hammamet 

Visit the medina and Architectural museum of Sousse

Overnight and dinner at Les Olivers
Day 4
On this day you'll head to the sleepy town of El Jem to visit the inspiring Coliseum, almost as big as the one in Rome and built between 230 and 238 A.D. Return to Sfax for lunch and have the afternoon to explore on your own.
Breakfast at your hotel 

Drive to El Jem and visit the Coliseum 

Lunch in Sfax 

Afternoon at your leisure 

Dinner on the town

Overnight at Les Olivers
Day 5
After breakfast begin your journey to Tozeur, an oasis of palm grove trees creating a sea of green in the middle of the desert. Make your way along the coast and pass through the port town of Gabes as well as the stunning oasis towns of El Hamma and Kebili. After lunch, visit Chott el jerid a massive endorheic salt lake. Once you reach Tozeur check in to your accommodations and enjoy dinner on the town.
Breakfast at your hotel

Transfer to Tozeur

Visit Gabes, Kebili, and El Hamma along the way

Visit of Chott el jerid 

Lunch & Dinner on the town in Tozeur

Overnight and dinner at Dar Abou Habibi
Day 6
Today prepare for an adventure to the mountain oases of Tamerza, Chebika, and Mides. Stop along the coast at Chez Mounir for lunch before heading back to Tozeur. In the afternoon. visit The Dar Chraiet Museum, considered one of the best and most interesting museums in Tunisia. A replica of the type of wealthy residence found in northern Tunisia, it houses an art collection dating from the 17th to the 20th centuries. Finish your day with a trip to the Chakwak avant garde amusement park.
Breakfast at your hotel

Tour of Tamerza, Chebika, and Mides

Lunch at Chez Mounir

Visit to the Dar Chraiet Museum and Chakwak entertainment park

Dinner in the town of Tozeur

Overnight at Dar Abou Habibi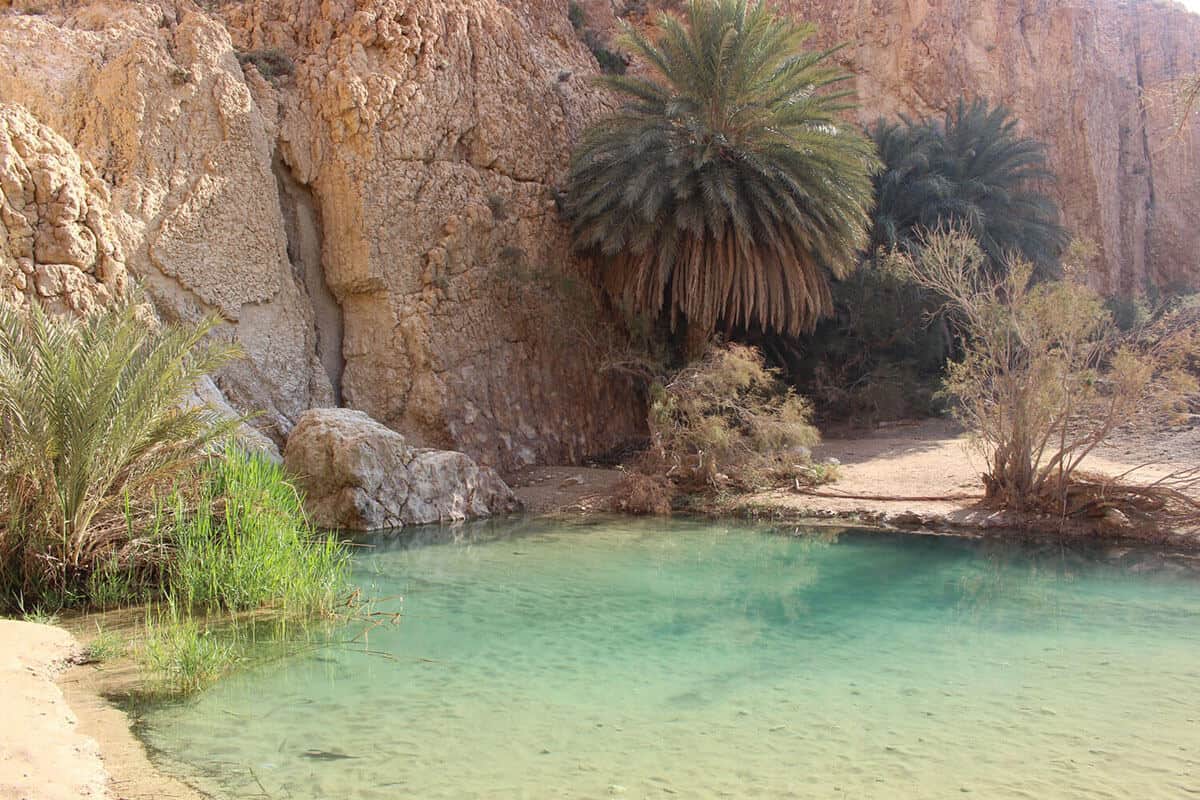 Day 7
Start today with a horse and carriage ride through the palm tree groves of Tozeur and learn about local date production. Then head to the medina, or old city, of Tozeur to marvel at the traditional architecture. For lunch enjoy local dishes at an authentic restaurant or family home. Afternoon is at your leisure to enjoy the city.
Breakfast at your hotel

Horse and carriage ride to learn about date production

Lunch at a local restaurant or family home

Relaxing afternoon at your leisure

Dinner on the town

Overnight at Dar Abou Habibi
Day 8
After breakfast, begin your journey to Testour. First, stop in Sbeitla and discover some of the most remarkably preserved roman ruins in Tunisia. Here you visit three temples, dedicated to Minerva, Jupiter and Juno, the gods who protected Rome. After lunch, continue to Testour and spend the evening at your leisure.
Breakfast at your hotel

Visit and lunch in Sbeitla 

Transfer to Testour

Dinner on the Town

Overnight at Verger des Montagnes
Day 9
Today begin by exploring Testour. Here you will see an entirely different type of village, with a beautiful open square in the center of town with blue and white shop fronts dotted throughout, reminiscent of what you might find in Southern Europe. This distinct style comes from the wave of displaced Andalusians who settled the area at the end of the 11th century, bringing with them Spanish architectural styles. After lunch, continue to visit the famous Dougga archeological site, a UNESCO world heritage site and one full of substantial remains of this once flourishing settlement overlooking the fertile Wadi Khaled Valley.
Breakfast at your hotel

Explore Testour and city's architecture 

Lunch in Testour 

Visit to Dougga archeologicial site 

Dinner in Testour

Overnight in Verger des Montagnes
Day 10
On this day you will head for Tabarka. Built at the start of the French Protectorate, it is a small town where the forest meets the ocean. See the characteristic silhouette of the Genoese Fort, perched upon an islet, the emblem of Tabarka. Take a stroll to charming marina or visit the famous jewelers who make exquisite coral creations. Enjoy the thalasso spa centers or take a stroll on the beaches. After enjoying lunch, proceed to Sejnane and see firsthand the famous pottery skills of the women of this small village. Here they produce terracotta artefacts for the home, including cooking utensils, dolls and animal figurines, inspired by the environment. All stages of the pottery-making process are performed by women, who occupy a special place in their community.
Breakfast at your hotel

Transfer to Tabarka and city tour

Lunch in Tabarka

Excursion to Sejnane 

Dinner on the town

Overnight Couleurs Mediterranee
Day 11
Today you start your journey back to Tunis. On the way visit Lake Ichkeul, where you can enjoy some light hiking as you discover the lake's vibrant ecosystem and abundant wildlife. Enjoy lunch in a local restaurant. In the afternoon visit the important archaeological site of Utique, believed to have been founded in 1101 B.C. making this city even older than Carthage. Journey to Bizerte the northernmost city in Africa and one of the oldest settlements in Tunisia. Enjoy your last evening with dinner on the town in Tunis.
Breakfast at your hotel

Hiking at Lake Ichekeul for wildlife viewing

Lunch at a local restaurant

Transfer to Tunis

Visit to Utique and Bizerte 

Dinner on the town

Overnight in Dar Said
Day 12
Today marks the end of your Tunisia journey! After breakfast, you will be transferred to the Tunis airport for your flight home.
Breakfast at your hotel

Transfer to Tunisia-Carthage International Airport
We are happy to customize additional day excursions before or after this tour if you want to get more out of your journey.
Reserve Your Spot Today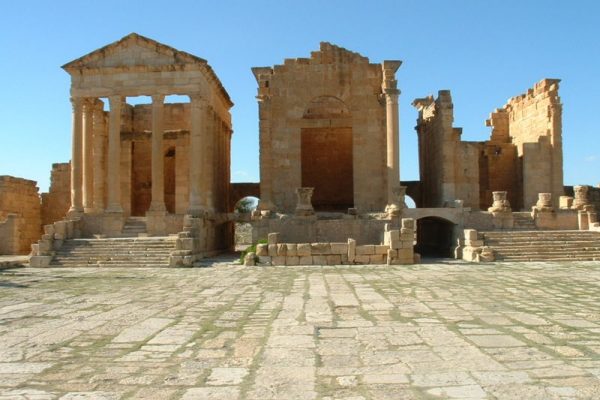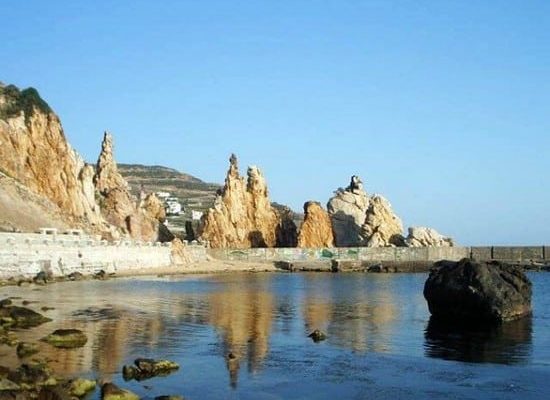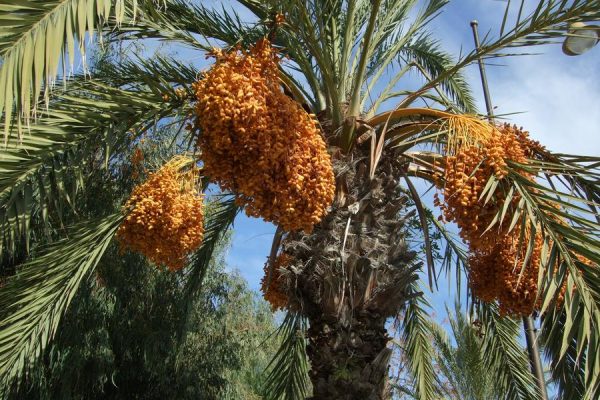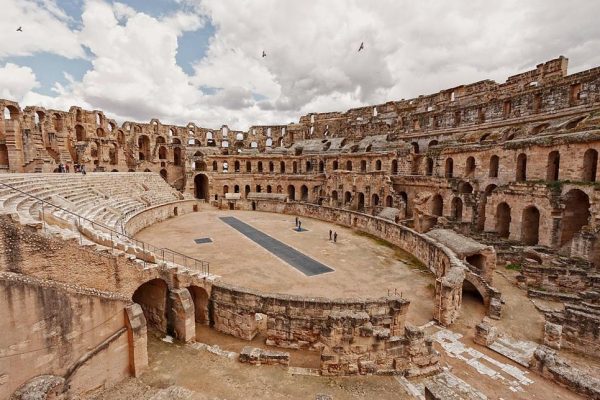 What's Included?
Your local, experienced driver with many years of guiding tours in Tunisia

Lodging in Tunisia on a full room and board basis

All cultural activities and excursions on itinerary

Contribution to the 501(c)(3) organization Second Look Worldwide

Beverages while in transit, excluding while in the airports

Driver transfers to and from airports

Wire Transfer and other banking fees
What's Not Included?
International flights to & from Tunisia

Tips for your drivers, tour guides, and lodges, highly encouraged

Alcoholic beverages

Traveler's Insurance, highly encouraged

Souvenirs and gifts

Baggage weight overages, if applicable

Any incidental expenses

Anything from room service or the hotel minibar
Dar Said: 2 nights, Bed & Breakfast Basis
Les Olivers: 2 nights, Full Room & Board Basis
Dar Abu Habibi: 3 nights, Full Room & Board Basis
Verger des Montagnes: 3 nights, Full Room & Board Basis
Couleurs Mediterranee: 1 night, Bed & Breakfast Basis
THIS 12 DAY, 11 NIGHT TOUR PACKAGE IS ONLY $3615 PER PERSON, DOUBLE CAPACITY, FULL ROOM AND BOARD.
Single Supplement is $690.  
50% of the total package cost must be paid 90 days before travel to retain your reservation, and the balance must be paid 60 days prior to the date of arrival.