"Just imagine: there are more than 120 ethnic groups with different languages and cultures in our country, but all of them live in harmony.

Hosea Laiser

Safari Guide, Tanzania
Meet Hosea Laiser, a Safari Guide in Tanzania.
Here's his story: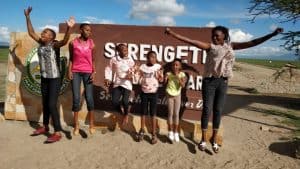 My name is Hosea Noah Laiser, and I'm from Tanzania: the safari country! I'm a professional safari guide a vast experience in the field. I have guided clients from almost every corner of the world: USA, France, Belgium, Germany, Israel, Morocco, South Africa, India, China, Japan, and more!
Diving Deeper
How long have you worked in the tourism industry? Have you had other jobs before? 
Before engaging in the tourism business, I did work in Tanzanite Mines as a miner and later selling tanzanite gems. I was among the entrepreneurs who used to buy the small pieces of gems from the local miners and sell to the dealers.
I have also been practicing a small scale agriculture, growing corn, beans etc. But in the future, I'm thinking of trying large scale agriculture and growing the crops to be exported–that way, I will create jobs for the local community!
Tell us a little bit about your friends and family. What do they do? Where do they live? Describe their personalities.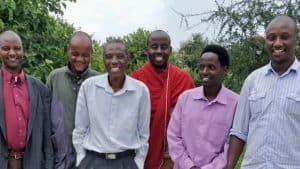 I'm from a Maasai tribe–a famous tribe with a polygamic culture. My family is so big because my father was married with two wives.
Before counting the ones who passed away, we were 16 in total…11 boys and 5 girls! What a beautiful, big family.
Some of my family members are farmers and small business owners.We all live in Tanzania in the Arusha region.
Tell us a little bit about what your country means to you.
My country is so beautiful; it means everything to me. Just imagine: there are more than 120 ethnic groups with different languages and cultures in our country, but all of them live in harmony! No one is dominant; anyone can live anywhere and can marry from any tribe.
What do you think is the best thing that travelers will learn when they visit your country?
Everyone is welcome to visit and experience a beautiful, warm, welcoming country. We have abundant wildlife a variety of animals such as lions, elephants, giraffes, leopards. There's also Mt. Kilimanjaro: the highest peak of Africa.
The different and interesting cultures from different tribes is something you don't want to miss!
What is your personal favorite place to visit or activity to do in your country?
I really like to visit the countryside, and my favorite job is to guide anyone through our beautiful country!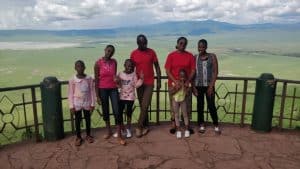 What is your favorite food and why? Describe it!
It is hard for me to describe my favorite food. I hate eating the same meals regularly, and I'm very interested in trying any delicious dishes.
How does your travel organization positively impact local communities, wildlife, and/or the environment?
My organization, Dry to Green Adventure, is unique in the way we operate:
All our guides are local
We encourage our clients to use locally owned properties.
The aim is to improve the local community economy
We support various services in local community like education, hospitals, water, etc.
All our guides and staff have experience on how to preserve and protect wildlife and the environment for the present and future generations. We have been replanting plants and trees.
What is one piece of advice that you would give travelers about traveling to your country?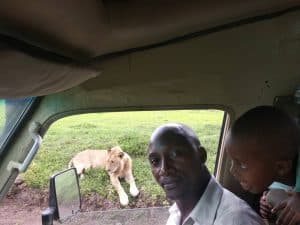 I can advise all travelers to visit my country to get an experience of the lifetime! Our country is accessible; people are friendly–warm and welcoming; the food is delicious; there are so many different species of wildlife.
What is the best thing about your country?
The best thing about my country is: despite so many ethnic groups with different languages and cultures, despite different religious beliefs…it is a very peaceful country.