"I have always loved traveling. It's my way of my meditation being mentally, physically and spiritually awake.

Mohini Khatri

Tour Leader, Royal Mountain Travels, Nepal
Meet Mohini Khatri, a Tour Leader in Royal Mountain Travels in Nepal.
Here's her story:

"I have always loved traveling. It's my way of my meditation being mentally, physically and spiritually awake. During my study abroad and traveled either by group or solo in so many countries, it makes me realize how beautiful the world is and its people. Even in a small period of a time, the  journey that I have made is full of memories with the people I have met. The more I traveled, the more I got to know myself.
After I completed my studies, I went to visit my grandparents in the Northern part of my country. It is such a paradise for me. As I was born and raised in the city, I am an absolute city-girl. I did a tour with my father in different corners of the village, the stories that are lingering in his memories are still fresh in his eyes and the way he told his story is amazing.  It's a beautiful feeling to know my origin of heritage.
Then I got the idea, why can't I travel and learn at the same time? This is how I figured out what I will be doing in future as a profession of my passion."
Diving Deeper
How long have you worked in the tourism industry? Have you had other jobs before? 
It's been almost 3 years that I have been working in Tourism industry.
Tell us a little bit about your friends and family. What do they do? Where do they live? Describe their personalities.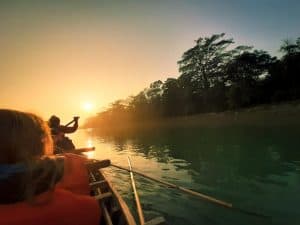 Talking about my family, I have a sweet yet crazy one.
My family consists of my parents, three sisters and one brother. My father is a businessman. I live with my parents and 2 younger siblings.  As per my sisters, my second sister lives in Paris and finished her studies in Law and my third sister lives in Melbourne, finished studying Business. Whereas, my third sister is doing her Master's in Social work and my younger brother is doing his Bachelor's in Culinary Arts. Even though we are siblings, our personality doesn't match. With the hierarchical order, our way of thinking differs as well. I am the eldest one, I am quite of ambivert and good at leading and organizing things. My second sister is Leo in Zodiac Sign, so she is quite fearless communicator. My third sister is very subtle yet has a high level of analytical intelligence. She is a fun loving person, an extrovert. In the contrary, my younger sister is an introvert with dazzling sense of fashion and humor. She is a mood maker of the house. About my brother, he is a mixture of all.
About my friends, I have a small circle.  I still hangout with my childhood friends. They are a part of my family.
My nurturing is pretty much with all the traits of personality and handling them with love and care.
Tell us a little bit about what your country means to you.
My country, Nepal, is small yet created beautifully with the variations of landscape from North-South to East-West. Every part of nature teaches a lesson in our life. For example, the mountains: they taught me no matter how high I go or successful I become, my feet should always be on the ground. It's a country of unity in diversity. We live harmoniously within diverse ethnicities. My country is my home.
What do you think is the best thing that travelers will learn when they visit your country?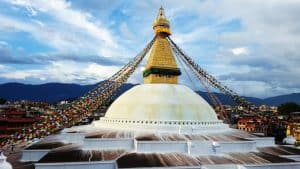 Every country has its own charm. Here are a few things that travelers will learn after visiting my country: they will learn about religious tolerance and how we have to stand together to make a community rise in a harmonious way with love and respect. Life is full of colors; so are my cities. Sometimes, it's better to relax and breathe and appreciate what life has to offer.
What is your personal favorite place to visit or activity to do in your country?
Well, it's difficult to address my personal favorite, but it's in the city, it has beauty in chaos. My cities are full of religious sites with cultural and historical importance. There are a lot of wishes in the air, colors, idols of gods and goddesses. It's the place of socializing with people along with the delicious Nepalese cuisine. It's a different feeling.
Nepal is paradise for trekkers. We are blessed with majestic mountains.
What is your favorite food and why? Describe it!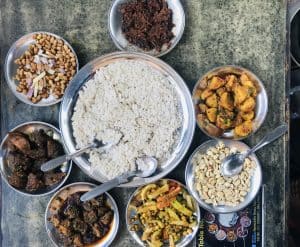 I am a foodie. I love eating. Everything is my favorite to me, if I'm being honest. The mouthwatering momo, the rich texture of juju DHAU (a kind of curd from Bhaktapur), the Tibetan bread, Khapse–when I dip it in salty tea, the crisp of the bread tastes like heaven; Yo-mari (a Newari cuisine). . . I could keep on writing when it comes to the food.
How does your travel organization positively impact local communities, wildlife, and/or the environment?
Travel organizations have merits only when it is done with the sustainable concept of development. The positive impact into local communities, wildlife and environment of travel organization are as follows:
Preservation of the local heritage and improving the infrastructure of the local community which has been invested by the travel and tourism industry.

For example: My travel organization is very much active in the concept of "Community homestay". It focuses on the local community and their hospitality and their products. The impact is absolute economic as well as socio-cultural benefits.
Various employment opportunities has been created that support the economy of locals and the people that includes in service management like; restaurants, hotels, home-stays,  transportation, food management etc.
It helps in maintaining the conservation of nature and the efforts in research and developments of flora and fauna. Thus it generates ecotourism concept which eventually helps in studying the ecosystem of nature.
What is one piece of advice that you would give travelers about traveling to your country?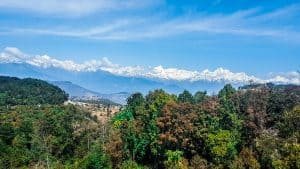 The one piece of advice that I would like to give to the travelers is to respect our culture and tradition.  It is very different from that of your homeland, and we have a lot of temples and monuments around. Not to be too judgmental.
What is the best thing about your country?
Nepal is blessed with nature with majestic mountains, wildlife forests, navigable rivers, various species of flora and fauna. Apart from nature, I would say Nepalese people. They are warm-hearted. The humbleness of Nepalese people makes my country alive.
In summary:
I love my profession. It is said that "when you love your profession, it shows in your work."  Even though I have been in the same place multiple times, I always get excited. The fun part is my excitement makes people more curious. Whether its food, people, places, colorful temples, monuments, chaotic roads, landscape, festivals, it is so alive and it's a legendary story. I love it. 
Tour leading sounds fun yet it is very challenging at the same time. We have to manage people in groups or just a solo. They travel for vacation. So, I have to be 100% sure that they have their wish fulfilled with comfort.  Every individual is different; so is their taste. There are so many things I have to face while leading. Leading people with care is the toughest part of my profession.
Even though my profession is tough in nature, I deal with patience and care. Everyone has their own story. Traveling helps in unveiling lots of emotions. Humans have different colors of emotions.  It's a privilege seeing people overcoming their pains or fear. In the end of the trip, people's smiles matters. Their appreciation and happiness counts the most. This is what keeps me motivated.