"I moved to the US... and decided to continue the family tradition by launching a company that would cater more to individual and small groups travelers in the US with the purpose of making them discover this hidden gem that Tunisia is, in the most authentic and genuine way.

Mohamed Malouche

Owner, PromoTunisia
Meet Mohamed Malouche, Owner of PromoTunisia.
Here's his story: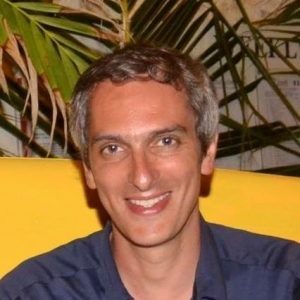 My name is Mohamed Malouche from Tunisia–owner of PromoTunisia, which is a boutique agency that conceives unique journeys focused on history, culture, and nature (notably, the Sahara Desert). 
I come from a family that has worked in tourism since Tunisia's independence in 1956. My grandfather owned a carpet shop in Kairouan and decided to open one of the first hotels in the country in the coastal city of Hammamet where German and French tourists could buy carpets without having to come to Kairouan. My dad ran the national tourism office for many years and introduced Saharan and cultural tourism to diversify Tunisia's offerings.
I moved to the US after studying engineering in Tunisia and France and decided to continue the family tradition by launching a company that would cater more to individual and small groups travelers in the US with the purpose of making them discover this hidden gem that Tunisia is, in the most authentic and genuine way. I also founded a Tunisian American diaspora organization that works on fostering increased cultural and economic cooperation between the US and Tunisia, primarily in education, entrepreneurship, and exchanges. 
Diving Deeper
How long have you worked in the tourism industry? Have you had other jobs before? 
I've been actively in tourism since 2002, but i also worked as a consultant for a big four firm working mainly on public sector modernization projects and economic development.
Tell us a little bit about your friends and family. What do they do? Where do they live? Describe their personalities.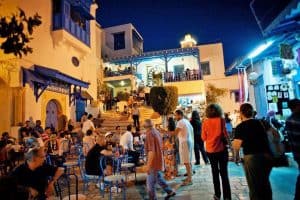 I have two boys–a senior in high school and a 5th grader–and my wife works at the World Bank. We live between Tunis and Washington DC.
Tell us a little bit about what your country means to you.
Tunisia is a small country of 11M inhabitants that is known for its 3000 years of history, notably Carthage and its rivalry with Rome. It is a country of traders at the crossroads of Western and Eastern Mediterranean. It is a country where in the span of 5 hours, you can go from Mountains in the Northern part of the country to the Sahara desert in the South. It has 600 miles of Mediterranean beaches. It is a country that has always relied throughout history on its human capital to develop–never on any natural resources.
I am proud of Tunisia because it is an educated population, where women enjoy the most progressive rights in the Arab region, and since 2011 it is the only country that has engaged into a historical democratic transition that is difficult but irreversible.
What do you think is the best thing that travelers will learn when they visit your country?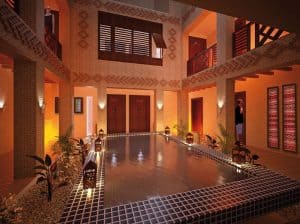 Travelers will learn by interacting with people from diverse backgrounds, including politicians, economists, artists, civil society, and historians. That is what we do better than anyone else: connecting our travelers with many different profiles so they get a sense of what Tunisia is like (besides, of course, discovering its nature, its sites, its gastronomy etc.). Our tour directors are simply the best in the country and their mission is to really provide a unique authentic experience to our travelers taking them for a home cooked meal with their families, introducing them to friends who are doing things that are special, such as restoring ottoman palaces in the Medina or cooking bread in the middle of the desert.
What is your personal favorite place to visit or activity to do in your country?
My favorite are the archeological sites of El Djem (the second largest coliseum in the world after Rome), Dougga (the best preserved Roman sites in North Africa) and Bulla Regia (with its mosaics underground).  I also enjoy Sidi Bou Said, which is like Tunisia's Santorini, with very typical houses and great views of the Mediterranean from superb restaurants.
What is your favorite food and why? Describe it!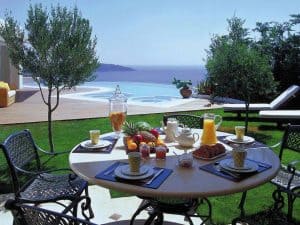 Couscous with seafood; it combines the Tunisian couscous which is a bit spicy with shrimps, scallops, mussels and clams.
How does your travel organization positively impact local communities, wildlife, and/or the environment?
Throughout the years, we have established partnerships with local artisans (fair trade and only for the purpose of seeing local handicrafts) and also local small businesses like the butcher who delivers fresh lamb chops for our travelers to do a barbecue in the hills of the historical site of sufetula or the berber families who cook dinner for us in the middle of the Sahara. We exclusively use boutique hotels for our travelers and not the big chains that consume a lot of water and energy. We also have a program to rehabilitate schools using a portion of the funds from the trips.
What is one piece of advice that you would give travelers about traveling to your country?
All travelers are surprised by how sophisticated Tunisia is, and how close our lifestyle is to France and Italy- lots of dolce vita and beautiful discovery, but also how open people are about discussing all topics, politics, globalization. My best advice is to take one or two afternoons and stroll by yourself and have discussions with civil society in coffee shops and medinas. That would give you a sense of how welcoming and how educated people are..and these are unique characteristics of our country that is again a country of traders, a country that has always been open to visitors.
What is the best thing about your country?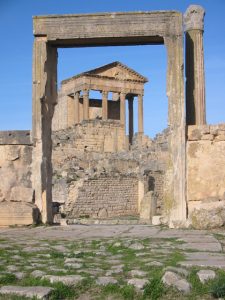 It was able, with few resources, to educate people and enable 50% of the population (women) to be vibrant and active contributors to the life of the country. It is also a country where it is really a pleasure to live, because of the wonderful mediterranean climate and the laid back style of living compared to Western countries.
In summary:
Our country truly provides a human experience to our travelers. It is not about visiting wonderful sites, eating great, healthy Mediterranean food and relaxing in authentic luxurious boutique hotels, but also living a cultural experience every minute, whether it is by interacting with our tour director, civil society, and helping a cause which is the entrenchment of democracy in the region and supporting a country that is trying to evolve in the right direction of sustainable and eco-friendly development. It is key to all of us in a post COVID world!