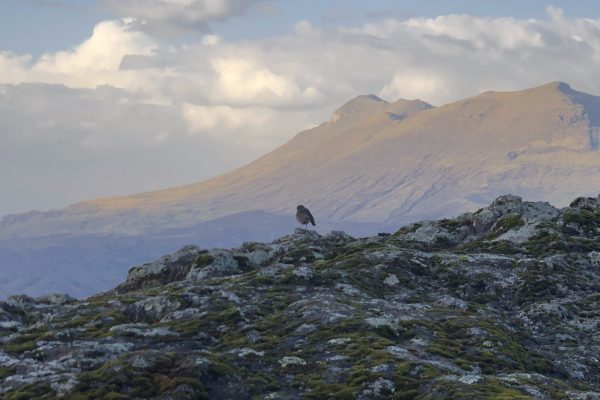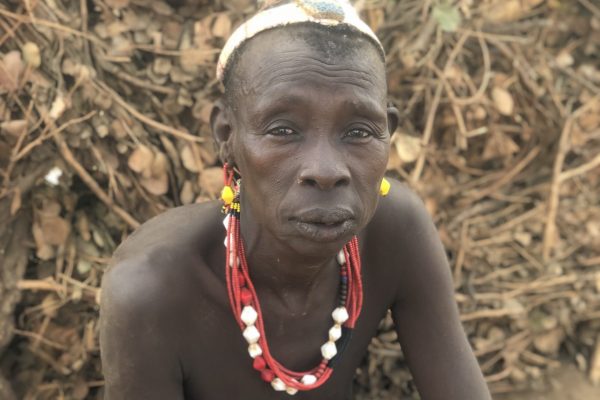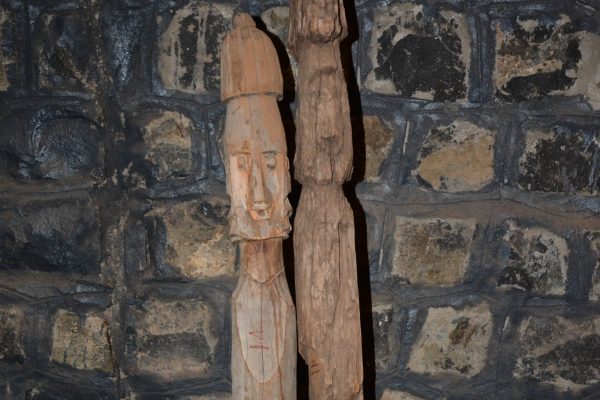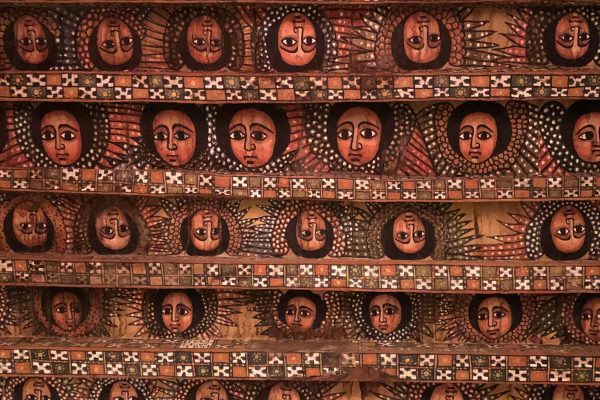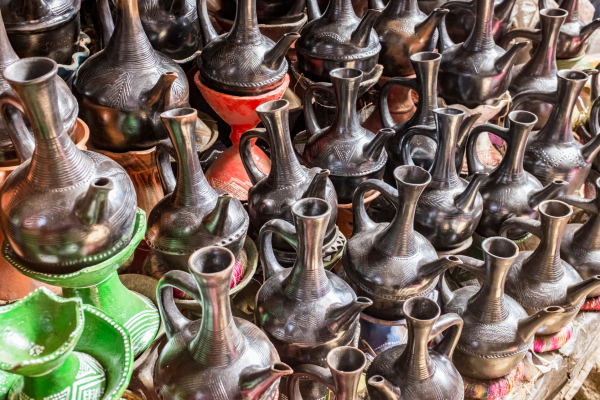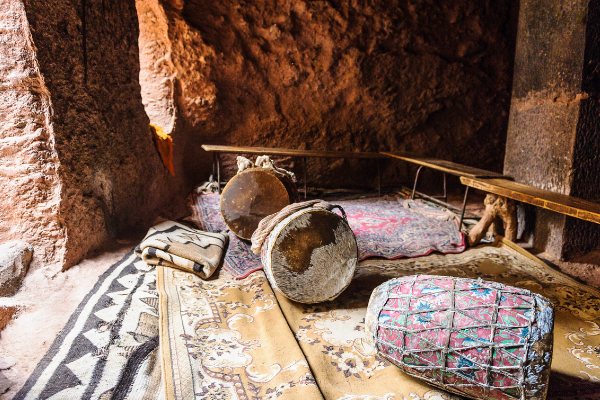 Join us on this History tour of Ethiopia!
9 Day, 8 Night
Ethiopia was never colonized, and as a result, its culture has remained true to its origins. The country's history spans over 3,000 years, and every generation has made a lasting impact on the major cities and towns. This journey will take you to many of these locations, including Axum with its ancient ruins, Lalibela with its rock churches, and Gondar with its grand castles.
A trip to Ethiopia would not be complete without taking in some of the natural beauty. On this excursion, you'll also travel to Simien Mountain National Park, a UNESCO World Heritage Site and one of the country's most beautiful areas. Along with the stunning mountain views, expect to see a few native animals, including gelada baboons and bearded vultures.
This Ethiopian experience is guaranteed to be full of history, culture, and natural beauty. The tour is perfect for families with children or multi-generational family groups. We are happy to customize any of our tours to meet your needs better. Let us create you an Ethiopian trip of a lifetime!
**Please note, due to the current conflict in Ethiopia, this itinerary might be subject to changes. Please reach out to us to learn more and discuss. Thank you!**
Day 1
Welcome to Ethiopia! After landing at the airport, you will be met by a representative of the Off Season Adventures team and transferred to your hotel. If time allows, you may be able to explore this vibrant city. The African Union and the United Nations Economic Commission of Africa are both located in Addis Ababa, leading some to refer to it as Africa's capital. Visit the National Museum, which houses the oldest hominid fossil 'Lucy' or the top of Mount Entoto for a panoramic view of the city. Have a relaxing evening and contemplate the incredible Ethiopian journey ahead!
Arrive at Addis Ababa Airport (ADD) and meet a representative of the Off Season Adventures team
Transfer to accommodation
Depending on arrival time you may be able to take a city tour
Overnight and dinner at Best Western Plus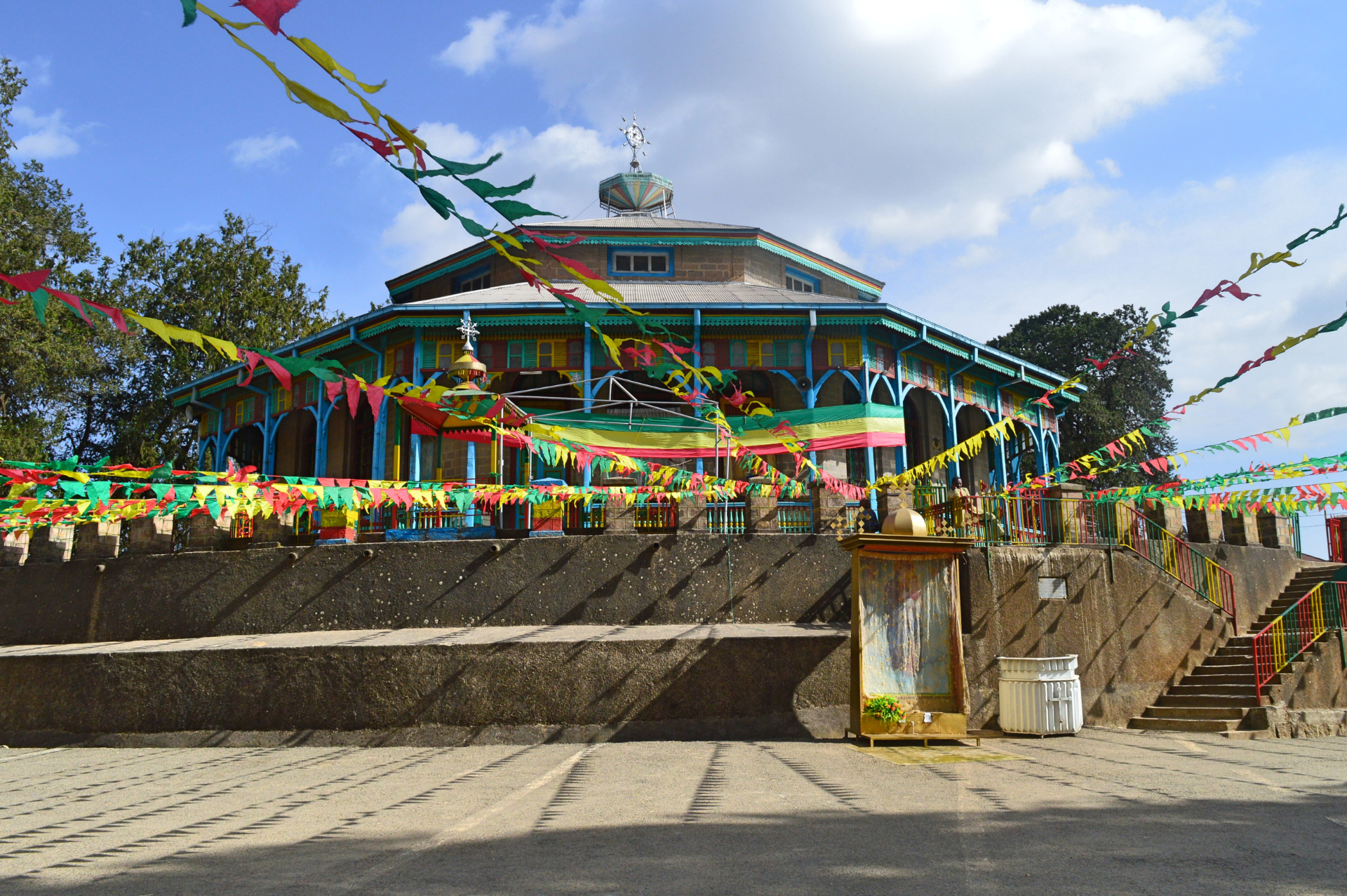 Day 2
Your tour begins with an introduction to the history of Ethiopia. Start at St. George's Cathedral, one of the country's most beautiful churches. It is most famous for the octagonal design and intricate mosaics that highlight different periods of history. Visit the Ethnographic Museum to view important historical and cultural artifacts from all corners of the country. In the afternoon, visit one of the largest open-air markets in Africa, the Merkato. Browse stalls containing handmade silver jewelry, aromatic spices, and unique products from recycled goods. This evening you'll enjoy dinner at either Mimi's Kitchen or Beer Garden Inn, both of which are local favorites.
Breakfast at your hotel
Visit St. George's Cathedral
Lunch
Trip to Ethnographic Museum
Visit the Merkato
Overnight and dinner at Best Western Plus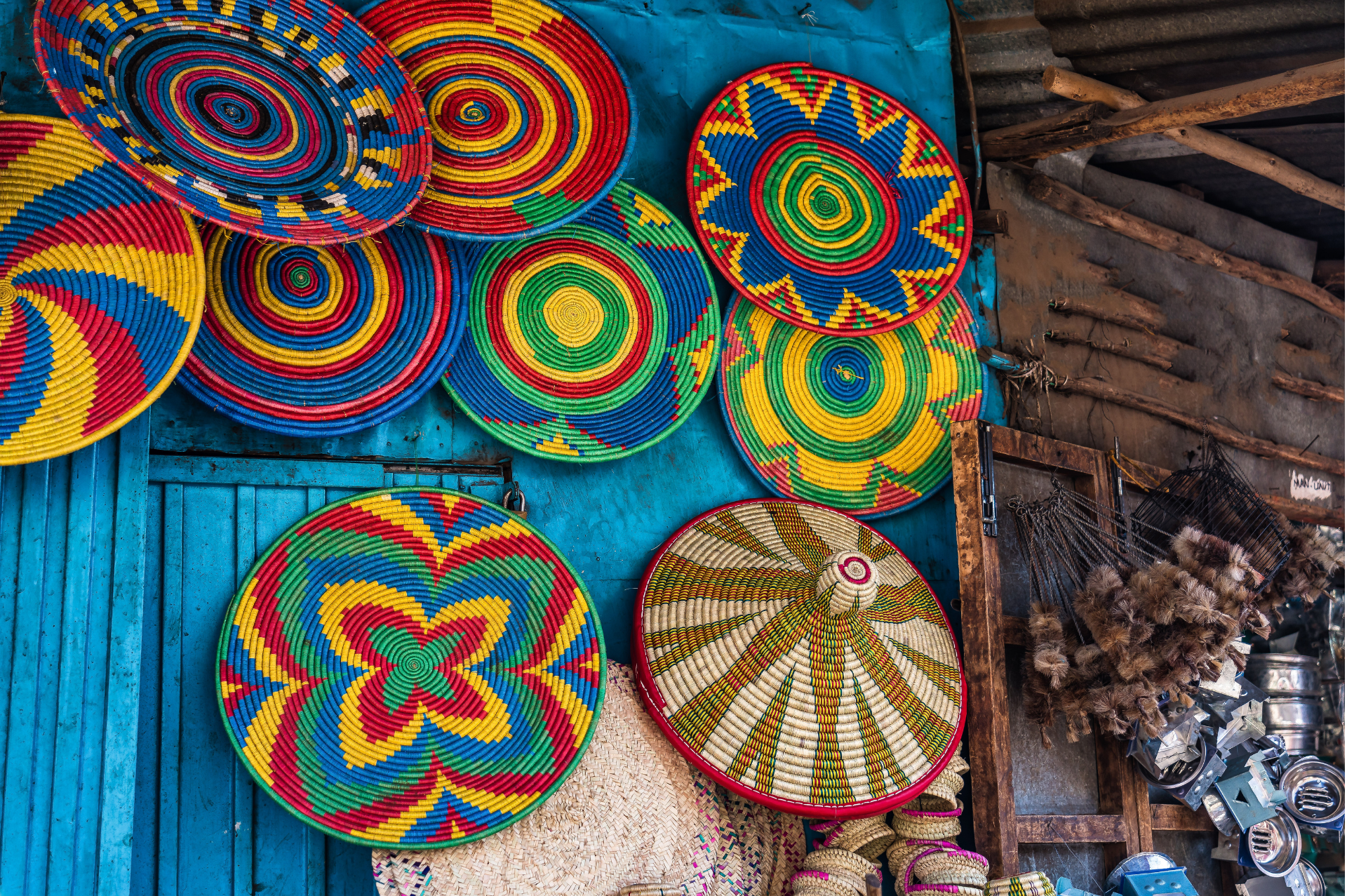 Day 3
Today travel north to the 'Camelot of Africa', Gondar. The backdrop of mythical castles makes this place feel like a fairytale. Once Ethiopia's capital from 1632 to 1855, the medieval-like structures here are leftover from emperors like Fasilides and Iyasu II. In the afternoon, visit the Debrebirhan Selassie Church, one of the most important in Ethiopia. Built by Iyasu II, it is famous for its paintings and frescoes, most notably the angels' faces on its ceiling. If time permits, you may visit the Qusqam Monastery to observe a traditional church schooling system only found in Ethiopia.
Breakfast at your hotel
Flight to Gondar
Lunch
Visits to the Gondar Castles and Debrebirihan Church
Visit Quasqam Monastery (if time allows)
Overnight and dinner at Goha Hotel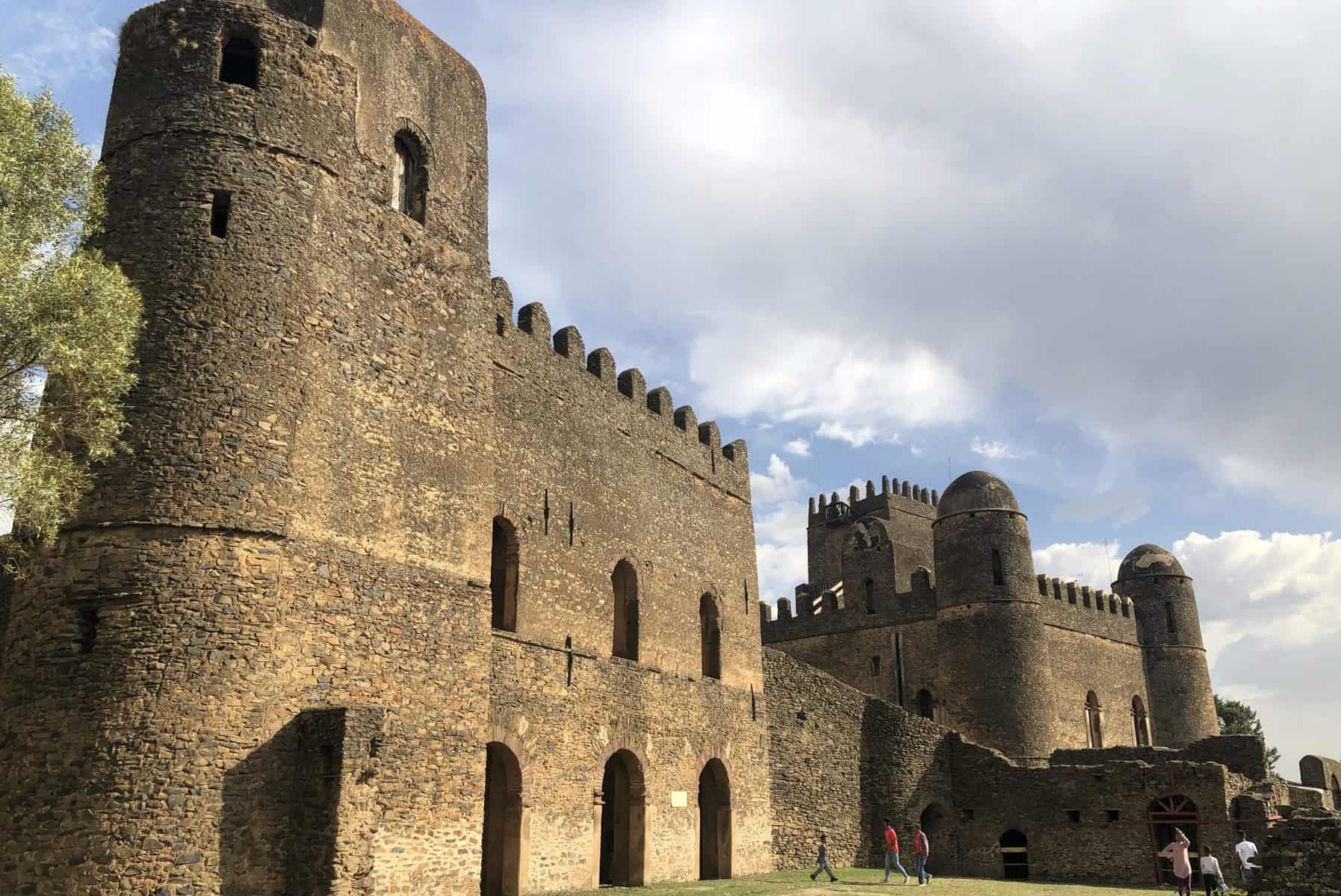 Day 4
This morning venture north to the far-reaching Simien Mountains National Park. Enjoy the remarkable views and observe native animals to Ethiopia like the bearded vulture, the walia ibex, the gelada baboon, and many types of birds. Depart on a 4-5 hour trek that will allow to explore the park in greater detail and immerse yourself in nature.
Breakfast at your hotel
Transfer to Simien Mountains National Park
Lunch
Trek through the park
Overnight and dinner at Simien Park Lodge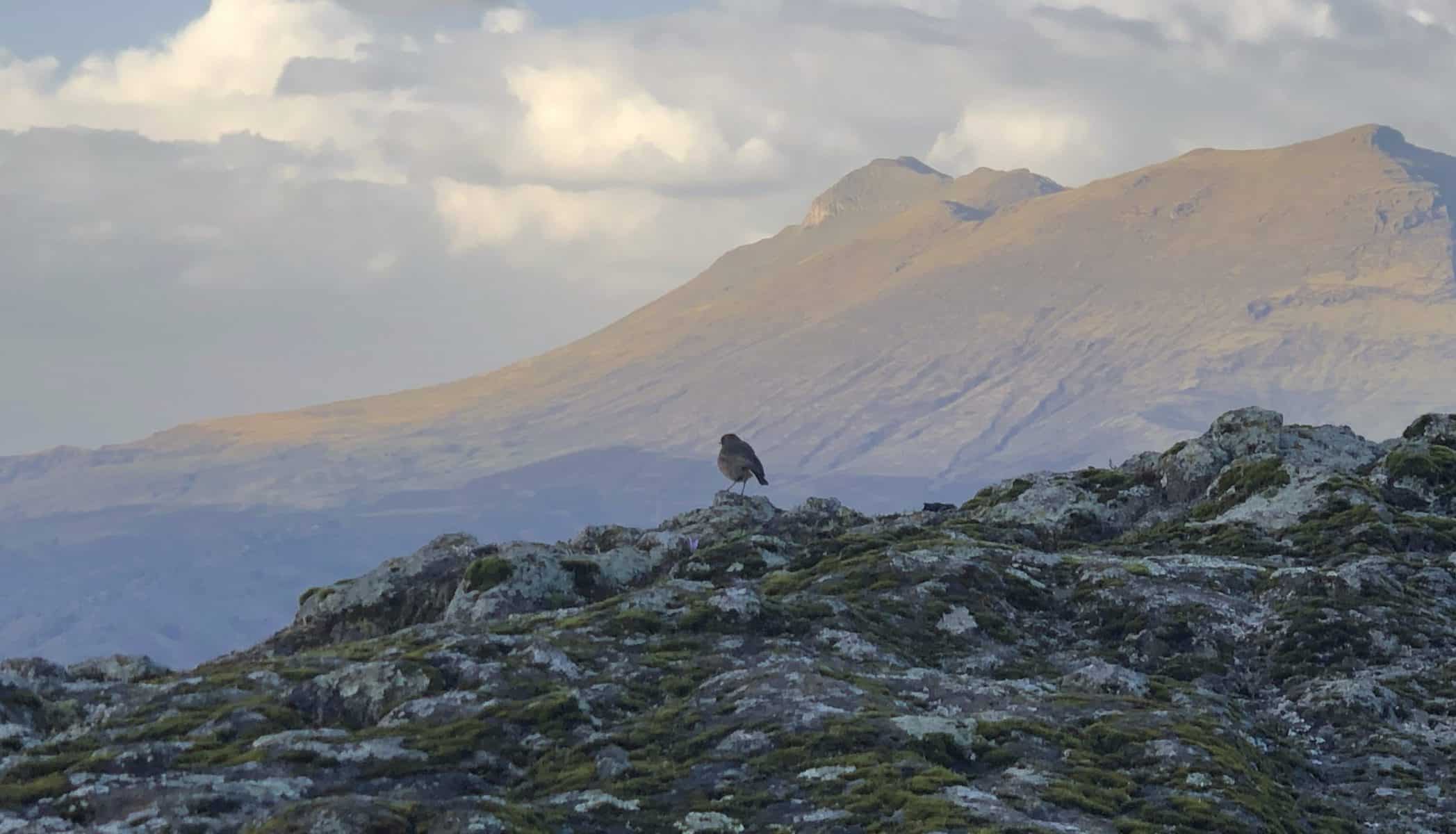 Day 5
After breakfast, depart on a scenic drive through the Simien Mountains across the Tekeze River to the northern border and the ancient town of Axum. Located at the center of ancient Ethiopia, the city is full of ruins from a time when it was the most powerful state between the Roman Empire and Persia.
Day 6
Today explore more than 3,000 years of history while wandering around the town of Axum. Visit the famous location of the original 'Ark of the Covenant' at St. Mary's Church. Make stops at Stelae Park, the coronation yard, King Ezana's inscriptions, Kaleb and his son Gebremeskel's tombs, and the ruins of the Queen of Sheba's Palace.
Day 7
On this day, you'll journey to Lalibela. Even though it is small in size, it is the location of one of the world's most astonishing sacred sites, the rock-hewn churches. Eleven total are found here, including the legendary tomb of Adam and St. George Church. Each is sculpted entirely out of a single granite block with all but their tops located below ground. They are incredible examples of ancient architecture and ingenuity.
Breakfast at your hotel
Transfer to Lalibela
Lunch
Visit the rock-hewn churches
Overnight and dinner at the Mountain View Hotel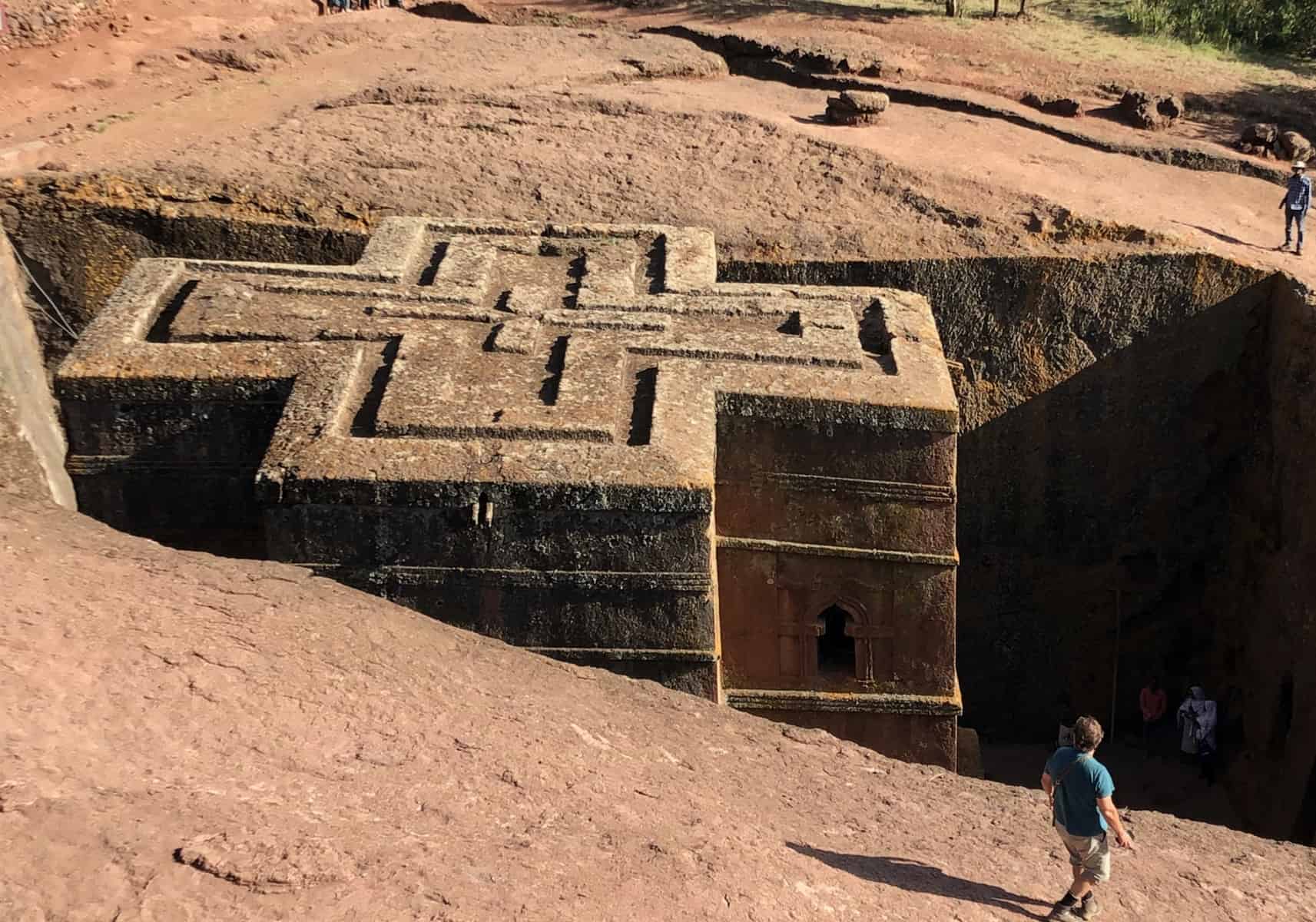 Day 8
Enjoy breakfast and then make your way through the small village of Bilbala to the church of Yemrehanna Kristos. A short and scenic trek will take you to this colorful cave church that predates Lalibela's rock-hewn churches. It is made of marble and wood and ornately decorated both inside and out. The location also holds many mummified bodies of pilgrims from centuries ago. Return to Lalibela to spend the rest of the day at your leisure.
Breakfast at your hotel
Trek to Yimrhane Kristos Church
Lunch
Afternoon at your leisure
Overnight and dinner at Mountain View Hotel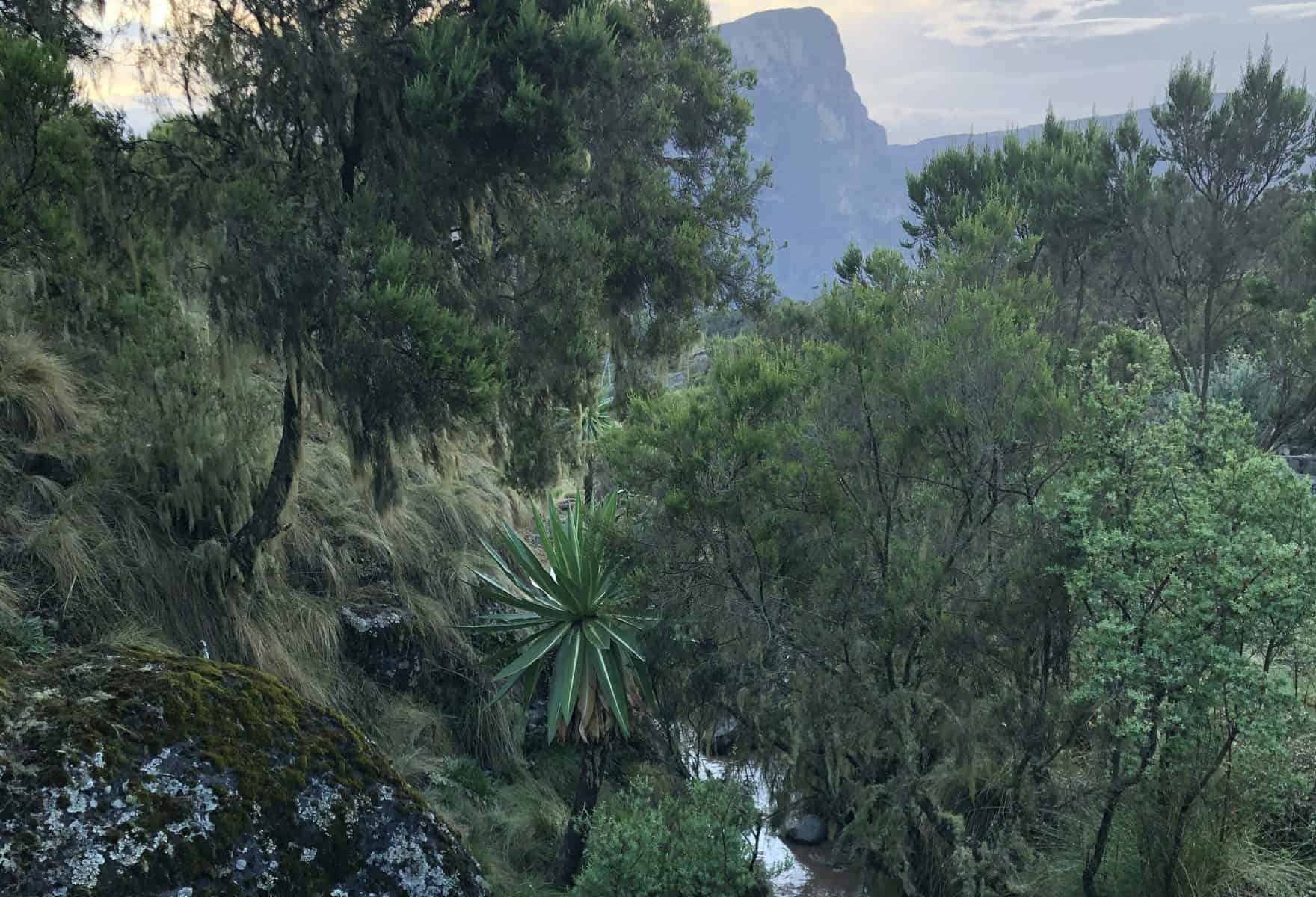 Day 9
Today marks the end of your historic Ethiopian journey. After a flight back to Addis Ababa, you will have the afternoon to shop and explore the city at your leisure. Enjoy a traditional dinner and folk show before heading to the airport for your onward journey.
Breakfast at your hotel
Flight to Addis Ababa
Afternoon at your leisure
Transfer to airport for flight home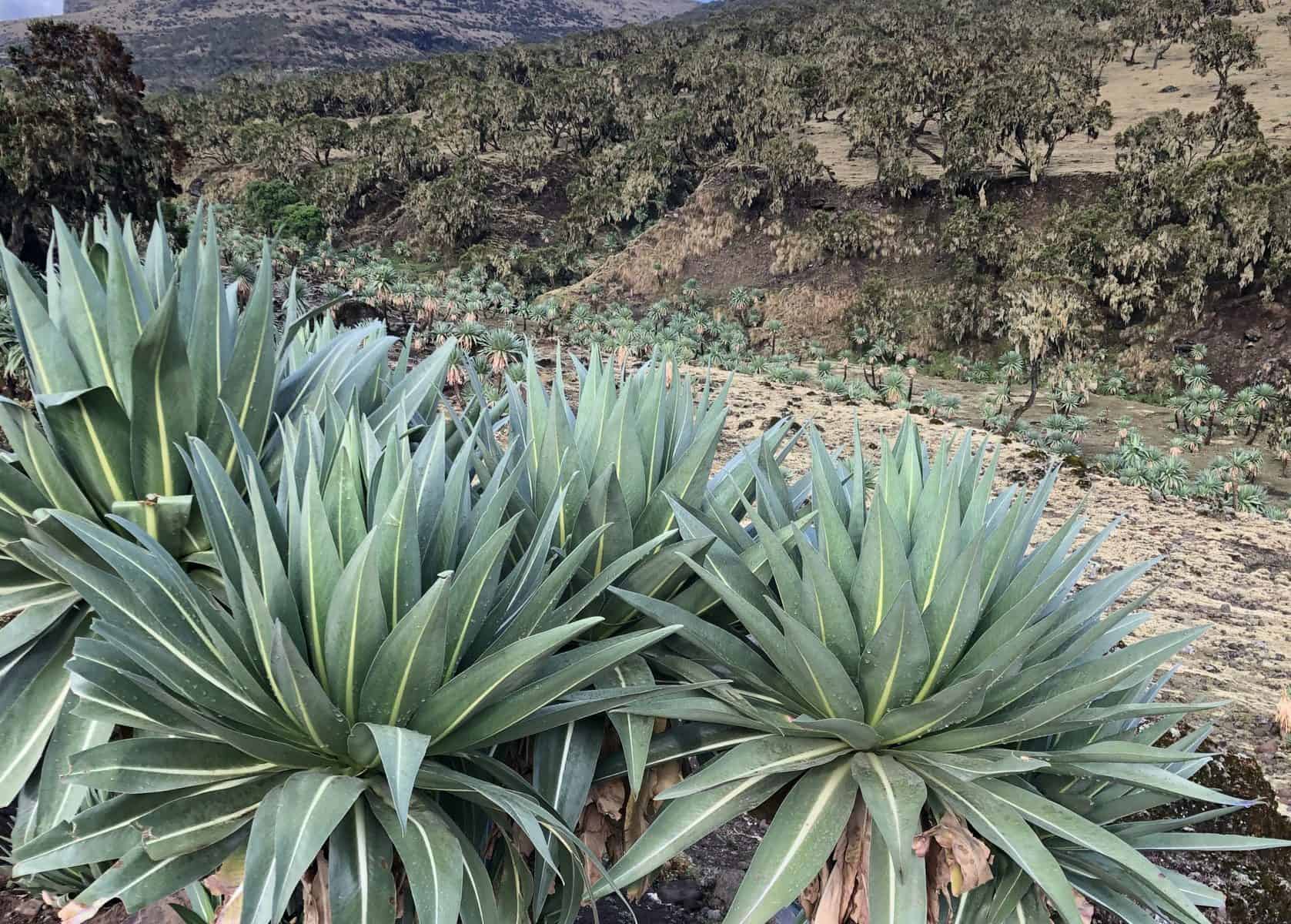 We are happy to customize additional day excursions before or after this tour if you want to get more out of your journey. Possible additions include the Danakil Depression, trekking in Simien Mountain National Park, coffee tours, and so much more!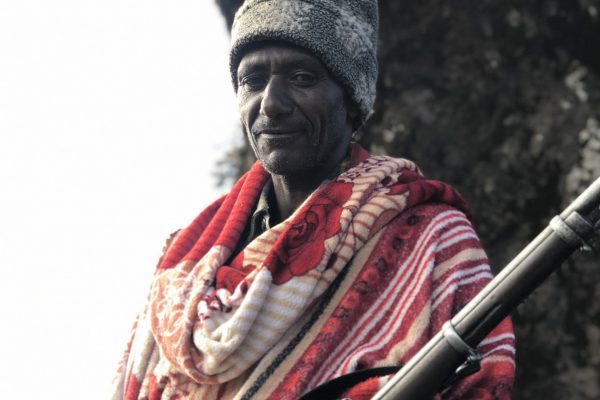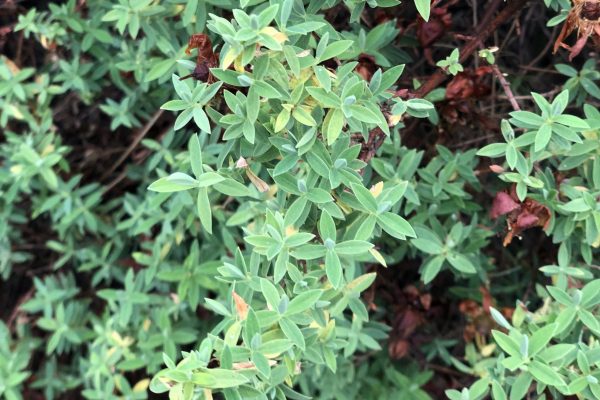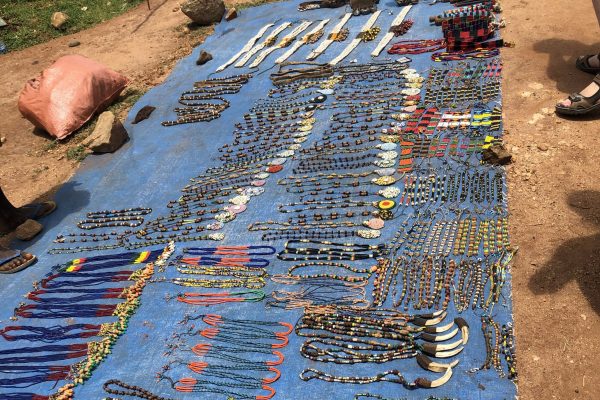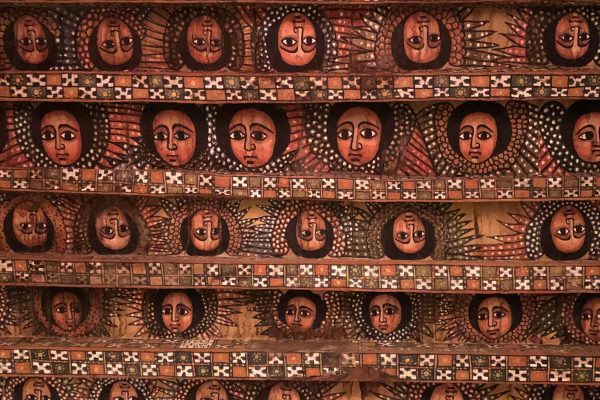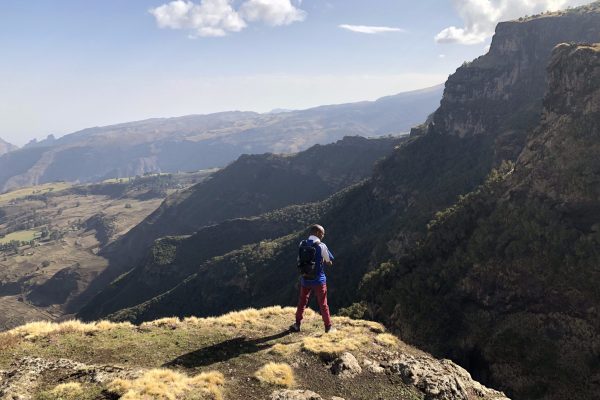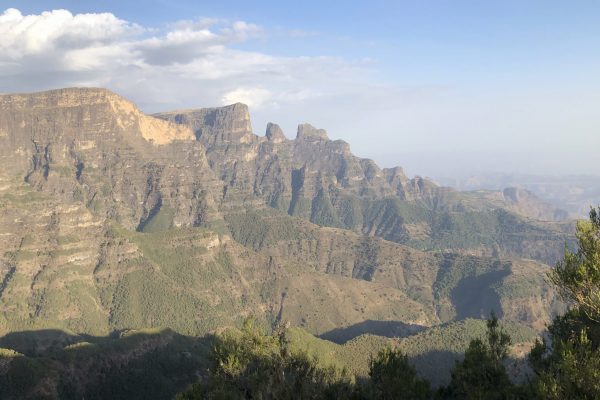 What's Included?
Your local, experienced driver with many years of guiding tours in Ethiopia
Lodging in Ethiopia on a full room and board basis
Entrance fees for all National Parks and Conservation Areas
All cultural activities and excursions on the itinerary
Contribution to the 501(c)(3) organization Second Look Worldwide and World Resources Institute for sustainable urbanization, climate policy and analysis, forest restoration and access to information issues
Beverages while in transit, excluding while in the airports
Driver transfers to and from airports
Wire Transfer and other banking fees
What's Not Included?
International flights to & from Ethiopia
Tips for your drivers, tour guides, and lodges, highly encouraged
Alcoholic beverages
Traveler's insurance, required
Souvenirs and gifts
Baggage weight overages, if applicable
Any incidental expenses
Anything from room service or the hotel minibar
Any visas required for entry into Ethiopia
Any Covid-19 tests required for entry into Ethiopia
Best Western Plus Hotel: 2 nights, Full Room & Board Basis
Goha Hotel: 1 night, Full Room & Board Basis
Simien Park Lodge: 1 night, Full Room & Board Basis
Sabian International Hotel: 1 night, Full Room & Board Basis
Mountain View Hotel: 2 nights, Full Room & Board Basis
THIS 9 DAY, 8 NIGHT TOUR PACKAGE BEGINS AT ONLY $3687 PER PERSON, FULL ROOM AND BOARD AT DOUBLE CAPACITY.
50% of the total package cost must be paid 90 days before travel to retain your reservation, and the balance must be paid 60 days prior to the date of arrival.
Pricing, hotels, and itinerary are subject to change.