Ethiopian Historic and Danakil Depression Tour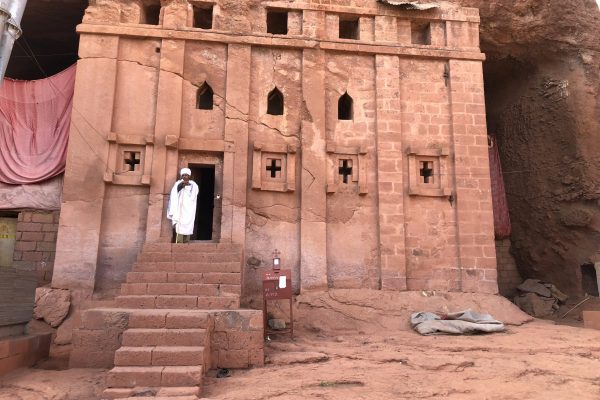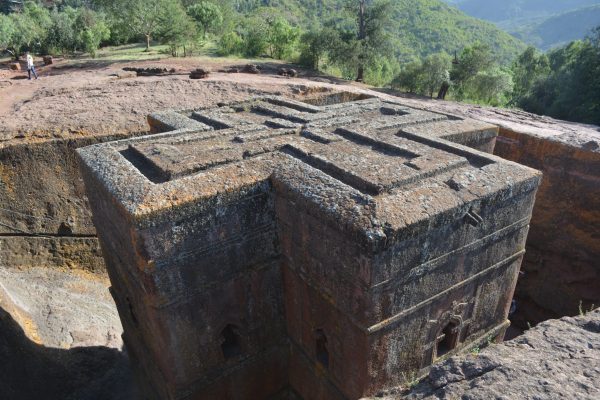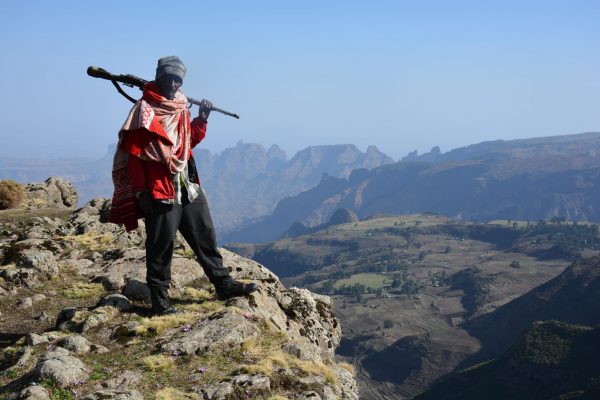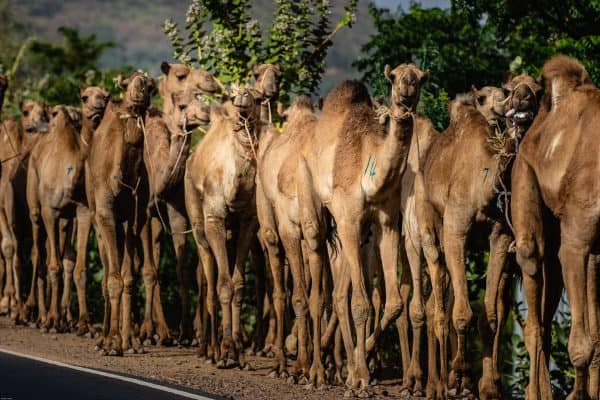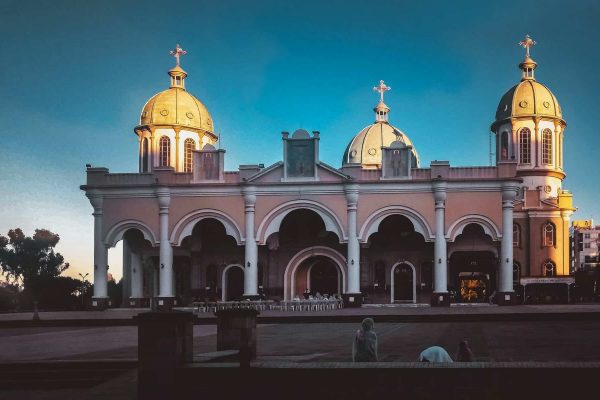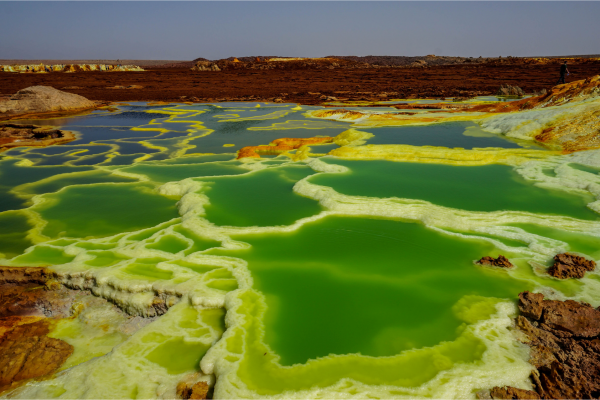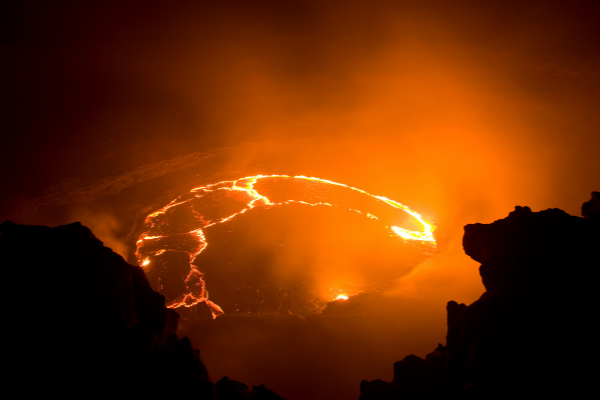 Join us on the Ethiopia Historic and Danakil Depression Tour
11 Days, 10 Nights
Ethiopia is over 3,000 years old and incredibly unique. No country was ever able to colonize it, and thus every generation has remained true to its origins and made its mark on this nation. This tour will journey to many locations that exemplify this. From Axum and its ancient ruins to Gondar and its spectacular castles, you'll leave with a better understanding of this country's history.
Time spent in Ethiopia would not be complete without experiencing some of its natural beauty. This excursion will also allow you to spend some time in Simien Mountain National Park. A UNESCO World Heritage Site, this is one of the most stunning parts of the country. Along with incredible panoramic views, you may also observe some native animals like bearded vultures, Walia ibex, and gelada baboons.
The highlight of the trip is the Danakil Depression, a geological phenomenon in the horn of Africa. It is one of the hottest places on the planet and is known as the "gateway to hell." Camp on top of Erta-Ale or "smoking mountain" and immerse yourself in these incredible surroundings.
This itinerary is available from September to April and combines some of the best that Ethiopia has to offer. Come and explore this ancient country with us!
**Please note, due to the current conflict in Ethiopia, this itinerary might be subject to changes. Please reach out to us to learn more and discuss. Thank you!**
Day 1
Welcome to Ethiopia! After you arrive at Addis Ababa International Airport, you'll meet a representative from Off Season Adventures and head to your hotel. Depending on your arrival time, you may be able to explore this vibrant city. You can visit the National Museum and the oldest hominid fossil 'Lucy,' wander around the local markets or climb to the top of Mount Entoto for a beautiful view of the surrounding city. In the evening, you'll enjoy dinner in town or at your hotel and contemplate the fantastic Ethiopian excursion to come!
Arrive at Addis Ababa Airport (ADD)
Transfer to accommodation
Depending on arrival time you may be able to take a city tour
Overnight and dinner at Best Western Plus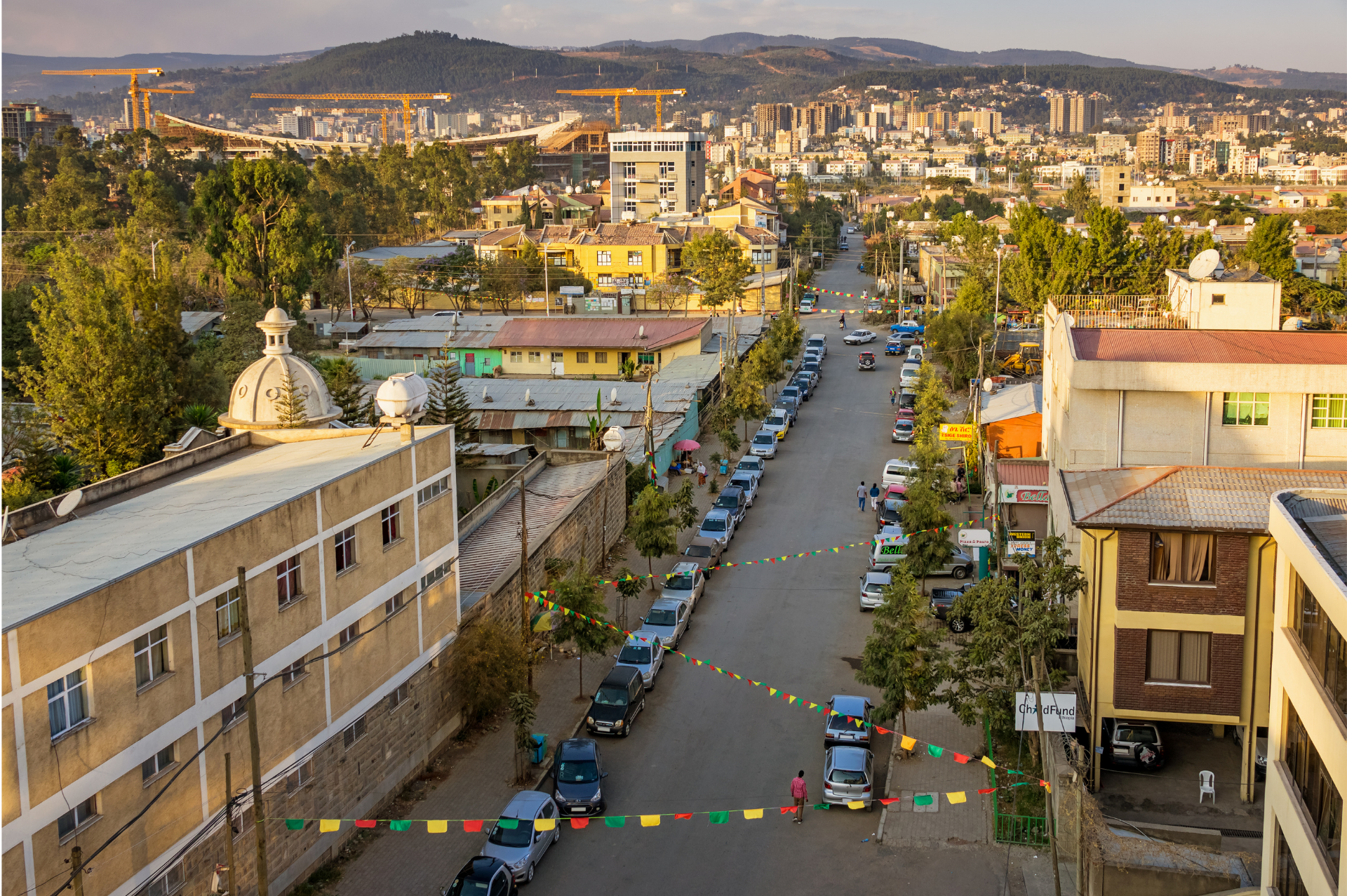 Day 2
On your first full day, you'll travel to the medieval city of Gondar. A short flight will bring you to this once mighty capital of Ethiopia. The magnificent castles here are something straight out of a fairytale. You'll participate in a city tour and stop at the famous Debrebirhan Selassie Church known for its traditional paintings, especially the angel's faces on the ceiling.
Day 3
Today you'll journey to Simien Mountains National Park, a UNESCO World Heritage Site. A hike through the park is the best way to take in the spectacular scenery and stunning views. Keep your eyes peeled for local wildlife, including the gelada baboon, Walia ibex, and bearded vulture. This evening you'll have dinner and spend the night in the park.
Breakfast at your hotel
Transfer to Simien Mountain National Park
Lunch
Trek through the park to observe the animals and take in the views
Overnight and dinner at Simien Park Lodge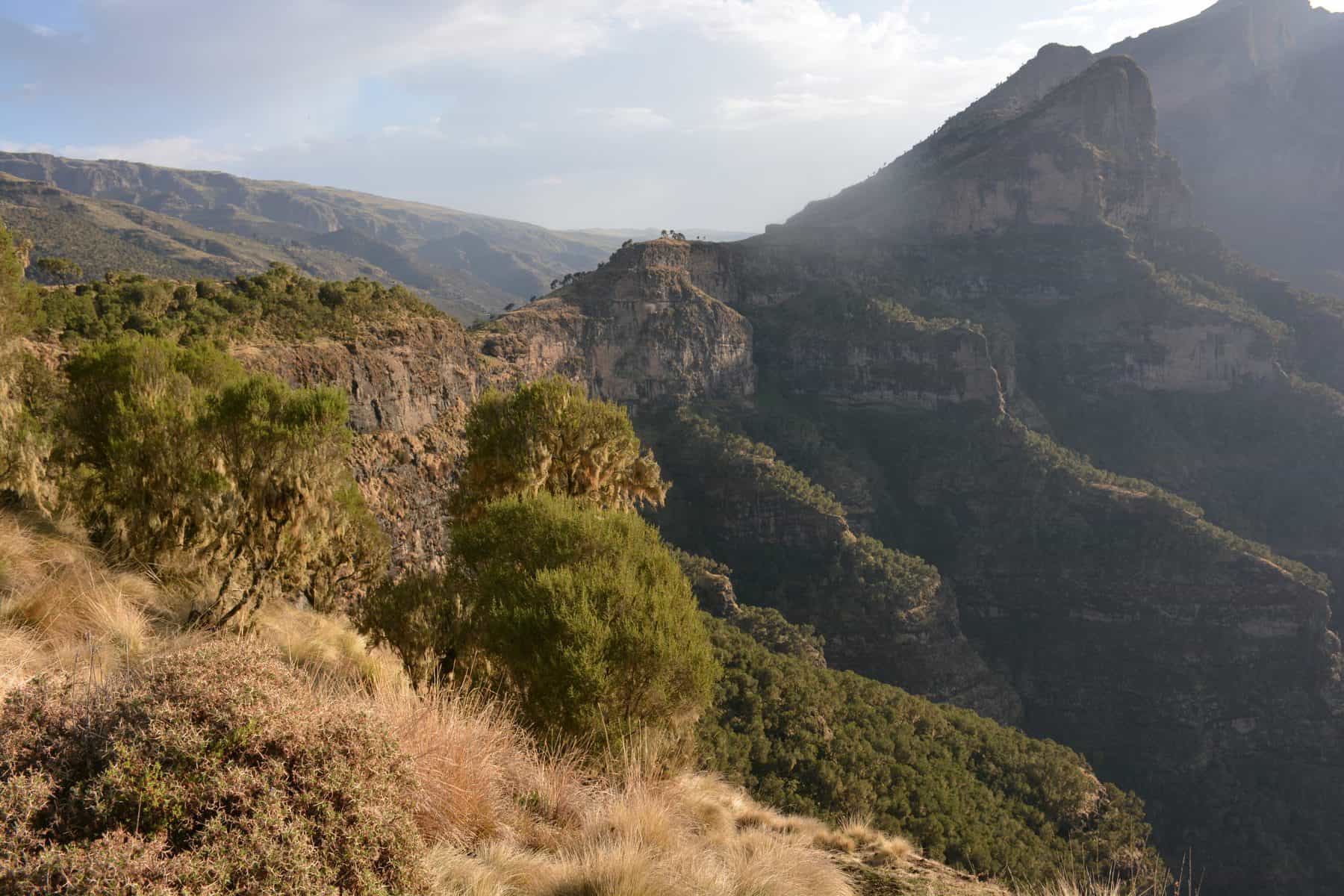 Day 4
Get an early start and journey to the country's northern border and the city of Axum. The drive is incredibly scenic and meanders through the national park and across the Tekeze River. Axum is the center of ancient Ethiopia and was once the most powerful state between Persia and the Roman Empire. You'll take a tour through 3,000 years of history and visit the original location of the 'Ark of Covenant', St. Mary's Church, and Stelae Park.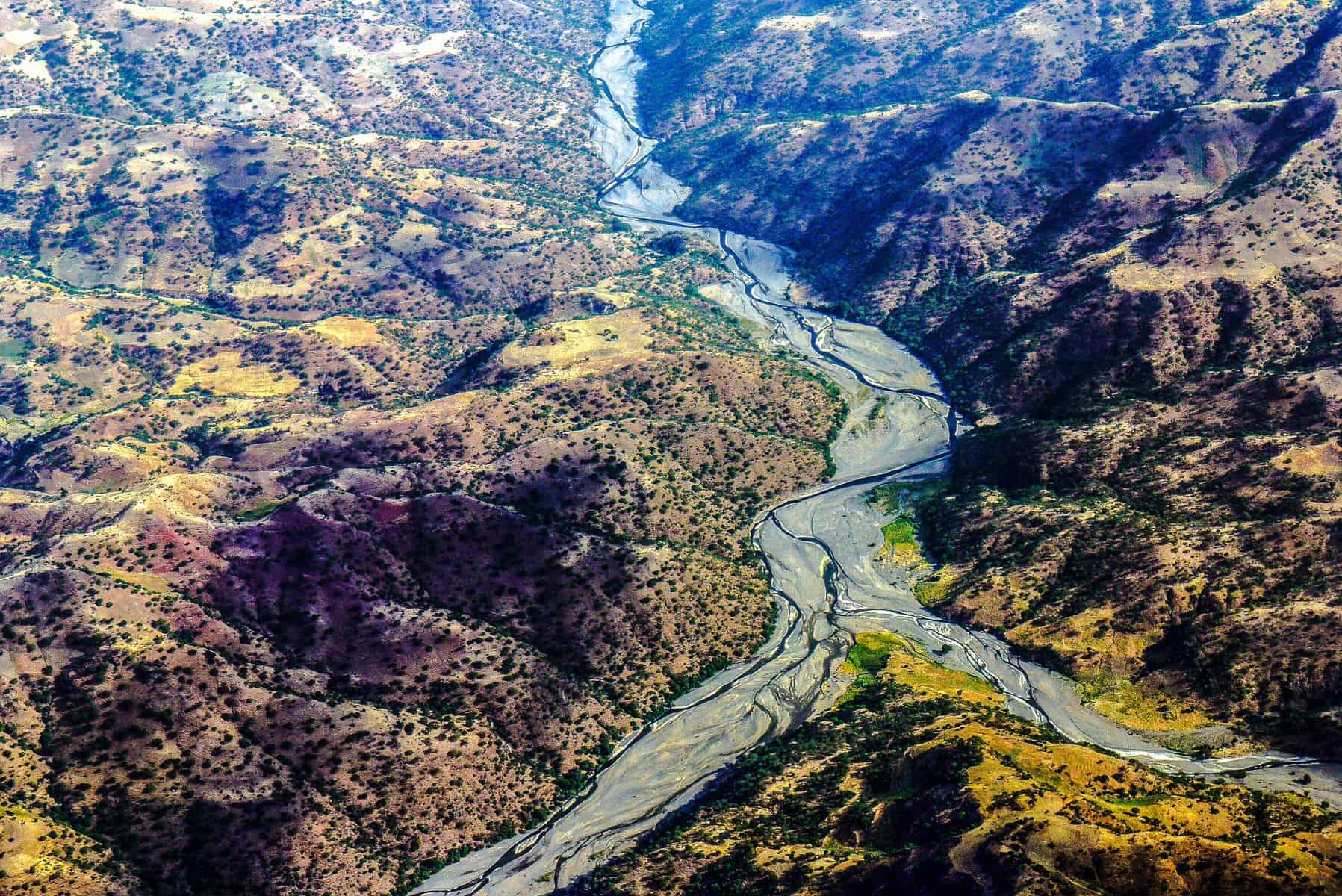 Day 5
After breakfast, leave Axum and travel to Mekele, making a few stops along the way. First, visit the spectacular Tigray Rock-Hewn Churches. These structures are over 120 years old and differ from Lalibela's churches because they are carved out of cliff faces and built into pre-existing caves. It makes for a stunning landscape. You'll also stop at the battlefield of Adwa, the historical site where Ethiopian forces defeated the Italians and prevented the country's colonization. Finally, you'll visit the Yeha Temple. Built between 500-400 BC, it is the oldest standing structure in Ethiopia.
Breakfast at your hotel
Transfer to Mekele
Lunch
Visit Tigray Rock-Hewn Churches, Adwa, & Yeha Temple
Overnight and dinner at Axum Hotels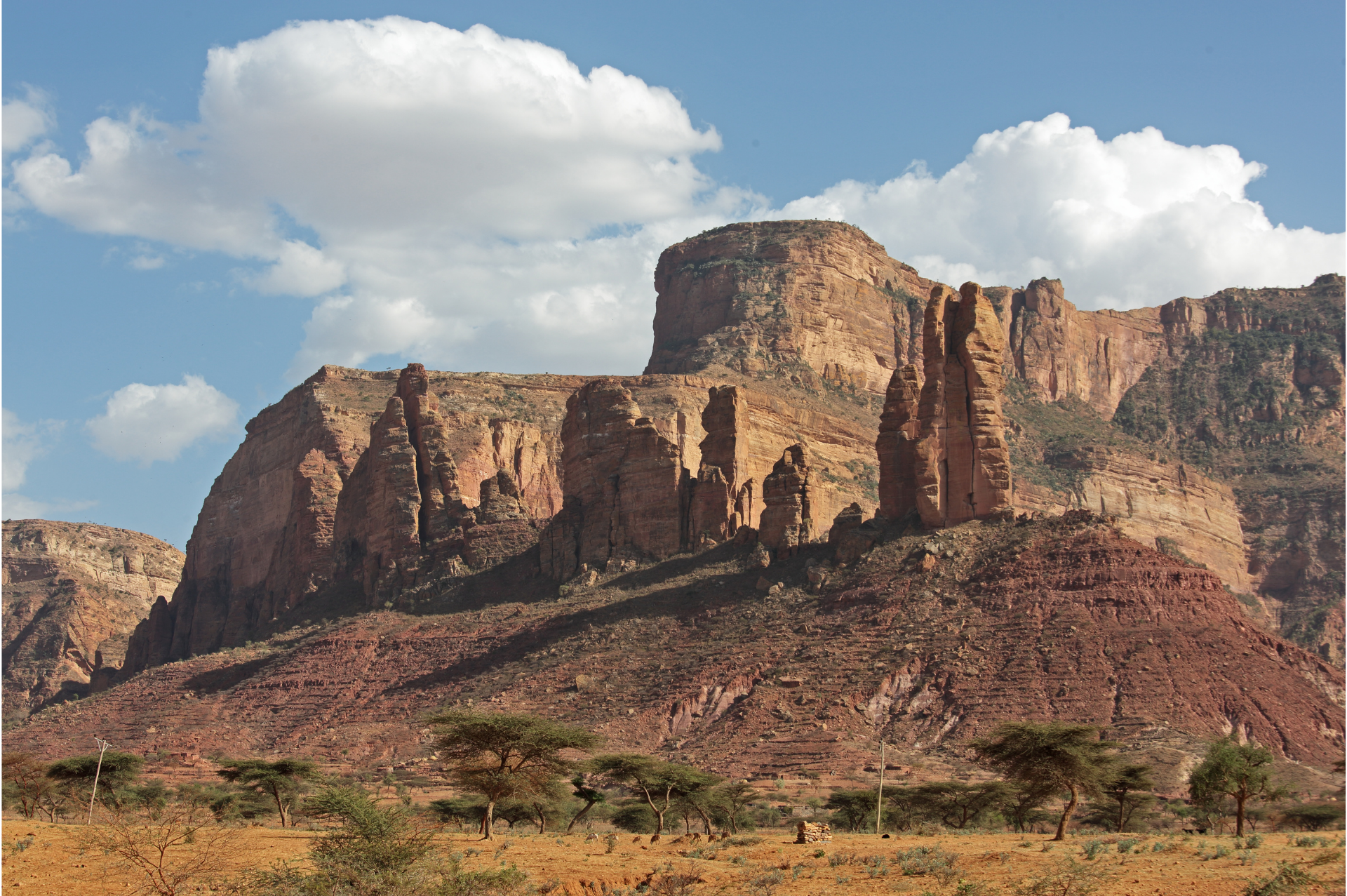 Day 6
Early in the morning, make your way to Ert-Ale via the salt and desert road. Known as the "gateway to hell," it is one of the hottest places on earth, with temperatures reaching as high as 118 degrees Fahrenheit. Ert- Ale is a 2,011-foot high consistently active basaltic shield volcano and is one of the few with a lava lake. Along the way, enjoy lunch at a local home before trekking to reach your campsite for the night. You will spend the night on top of Mount Ert-Ale.
Breakfast at your hotel
Drive to Mount Ert-Ale
Local lunch
Trek to campsie
Overnight and dinner on camping on top of Mount Ert-ale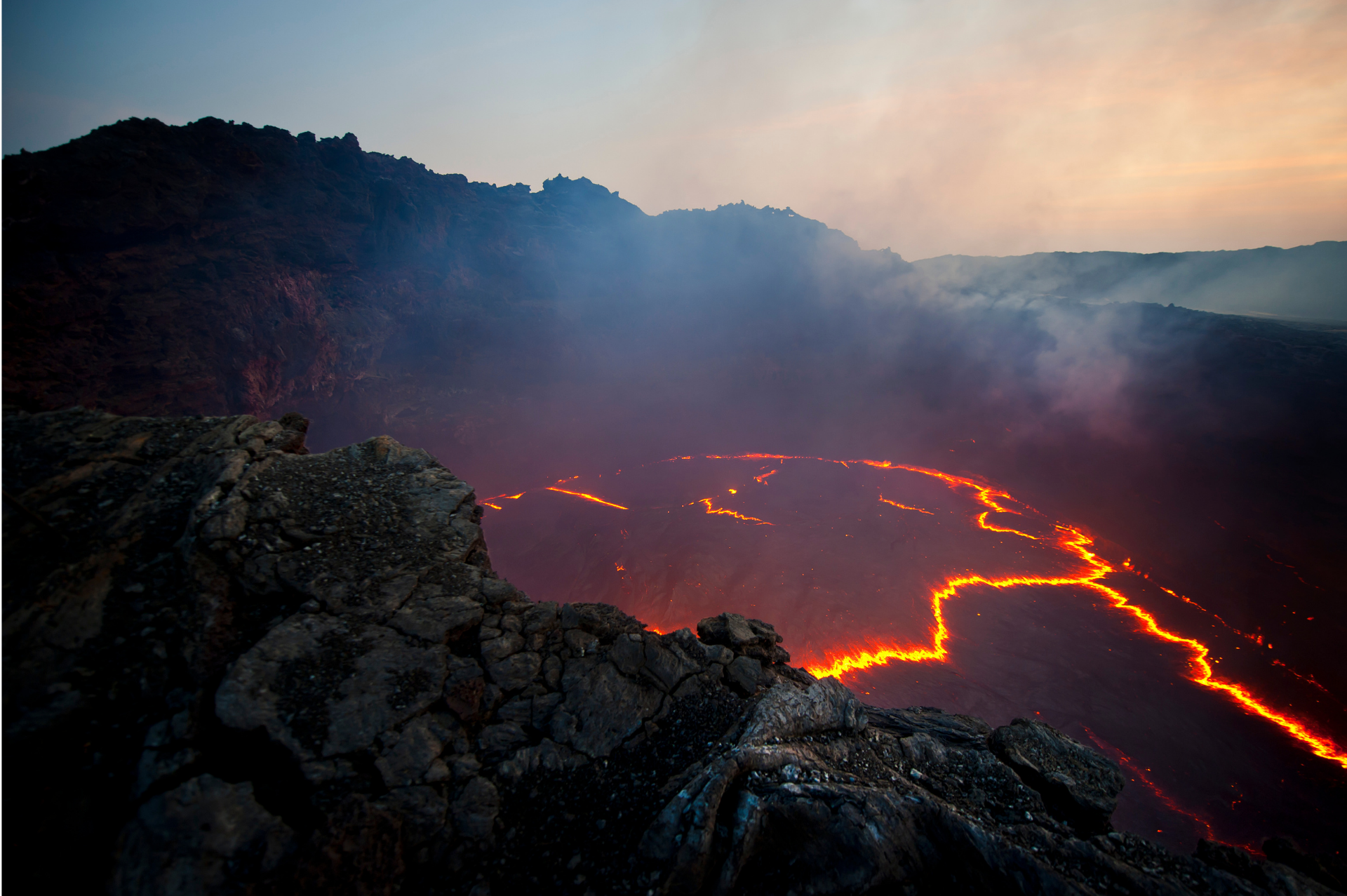 Day 7
Wake up early to descend Mount Ert-Ale. Enjoy a well-earned breakfast before heading to Hamed Ela. It is an old military camp near the Eritrea border, which feels like the edge of the world. You'll spend the night here before continuing your journey.
Early morning descent from the top of Mount Ert-Ale
Breakfast at basecamp
Transfer to Hamedila
Overnight and dinner at camp in Hamed Ela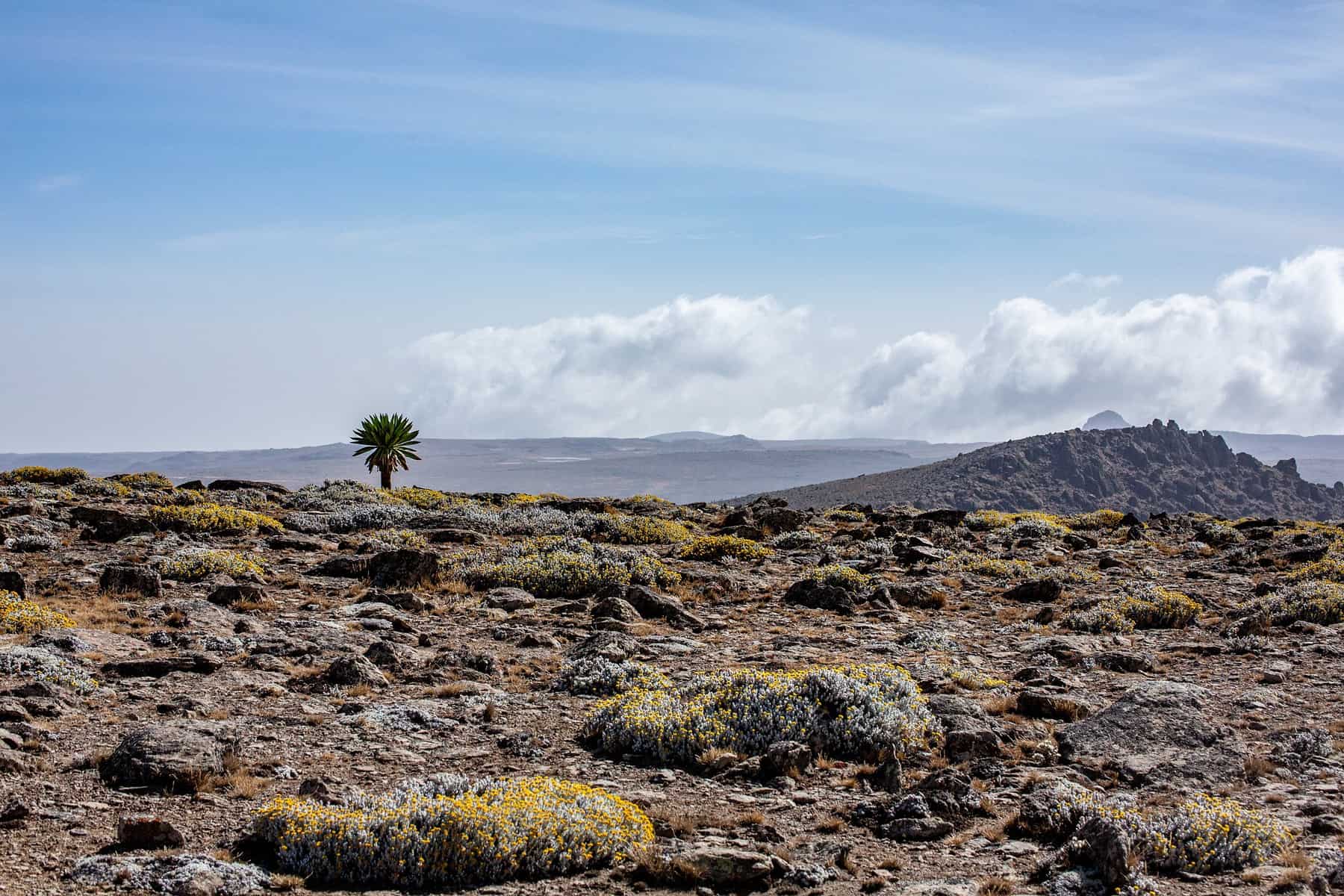 Day 8
Today you'll make your way to Mekele. Along the way, you'll pass by the salt road and see the colorful sulfur lakes. You'll also make a stop in the small village of Berhale. There isn't much in this town, but it is an excellent place to take a little stroll around to break up the journey. You may even see some of the camel caravans that bring salt from Lake Asale to the markets in Mekele.
Day 9
After breakfast, begin your drive through the mountains of Ambalage. Enjoy the beautiful scenery along the way until you reach your destination of Lalibela.
Breakfast at your hotel
Transfer to Lalibela
Lunch
Afternoon at your leisure
Overnight and dinner at Mountain View Hotel
Day 10
Enjoy breakfast at your hotel before heading out to explore Lalibela. This small town is home to the rock-hewn churches, one of the world's most breathtaking sacred sites. There are eleven located here, including the legendary St. George Church and Adam's tomb. The incredible architecture is awe-inspiring as all the structures have been carved entirely out of a single block of granite, with their tops located at ground level.
Breakfast at your hotel
Tour of Lalibela town
Lunch
Visit the rock-hewn churches
Overnight and dinner at Mountain View Hotel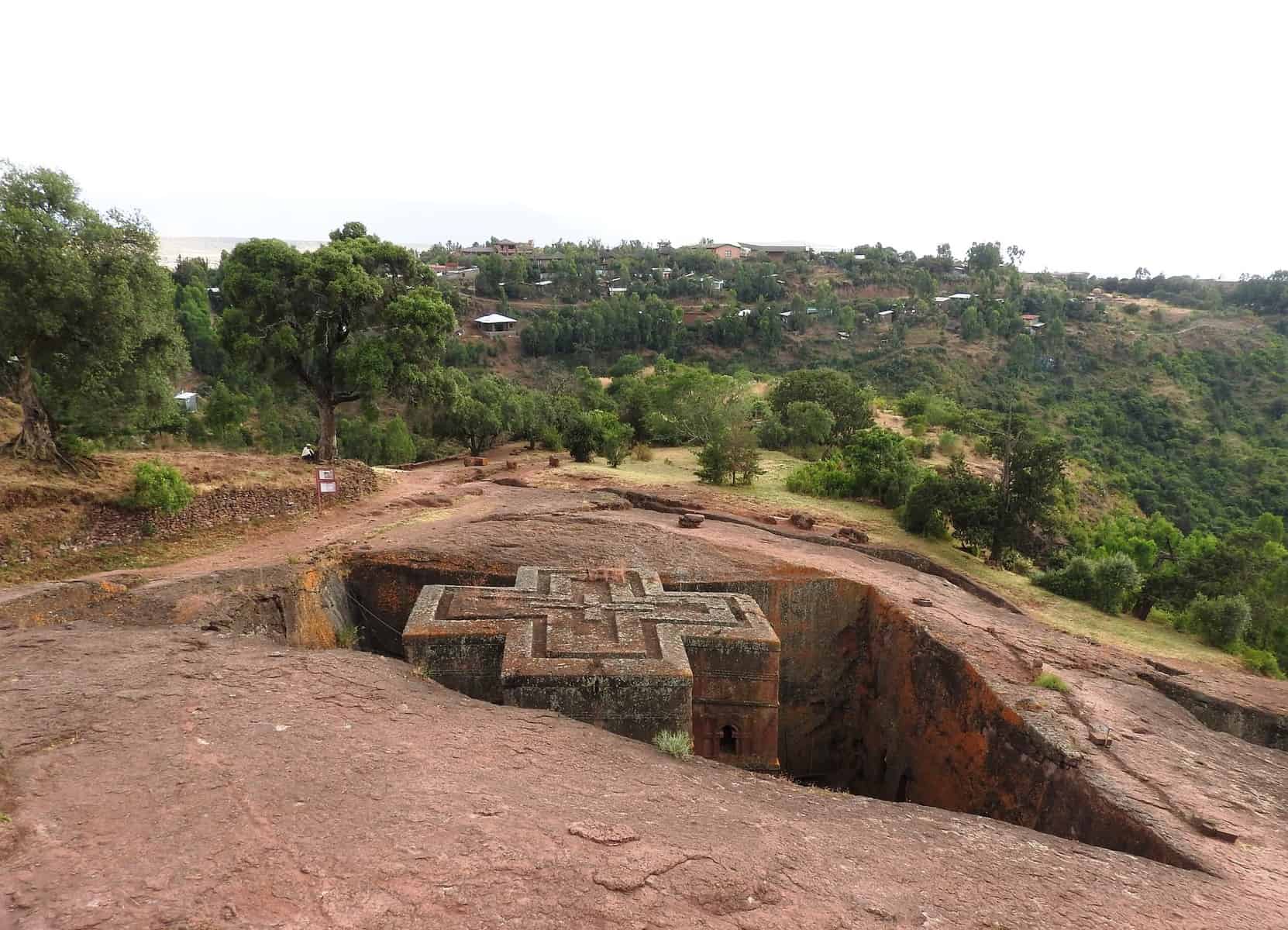 Day 11
Today you'll fly back to Addis Ababa. Spend the afternoon at your leisure and enjoy a farewell dinner with traditional food and dance before traveling to the airport for your flight home.
Breakfast at your hotel
Fly to Addis Abba
Lunch
Afternoon at your leisure
Traditional dinner and folk performance
Transfer to the airport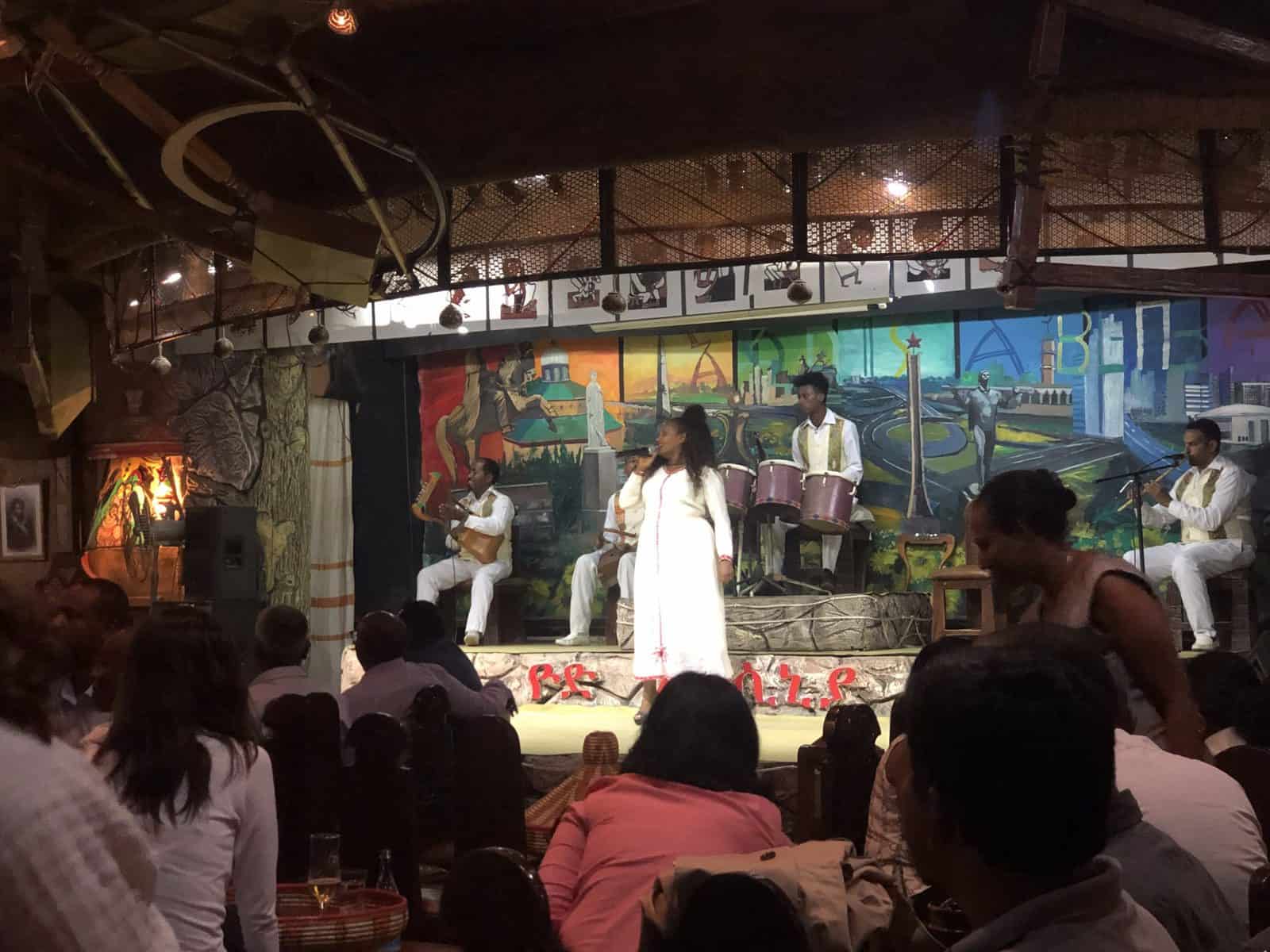 We are happy to customize additional day excursions before or after this tour if you want to get more out of your journey. Possible additions include historic sites, trekking in Simien Mountain National Park, coffee tours, and so much more!
Reserve Your Spot Today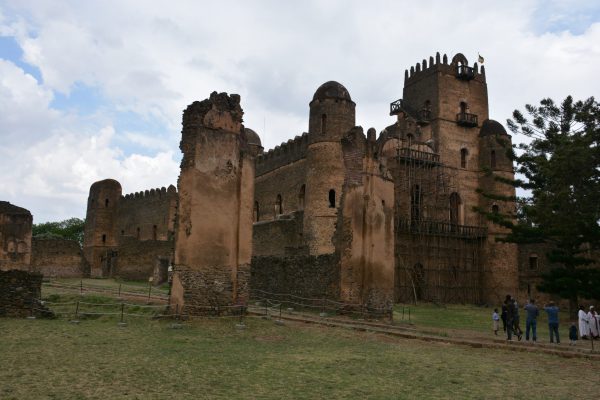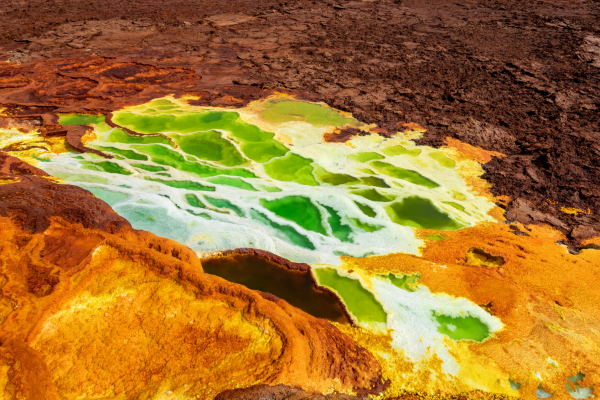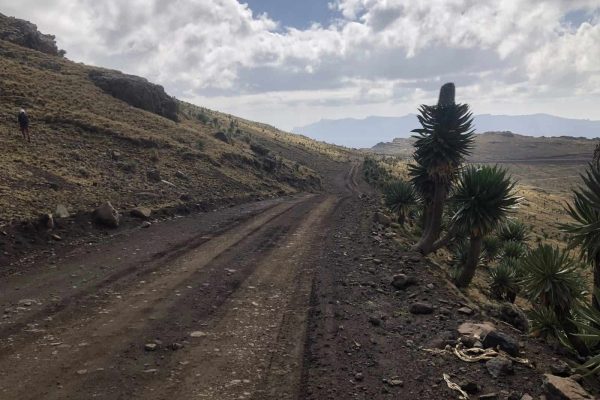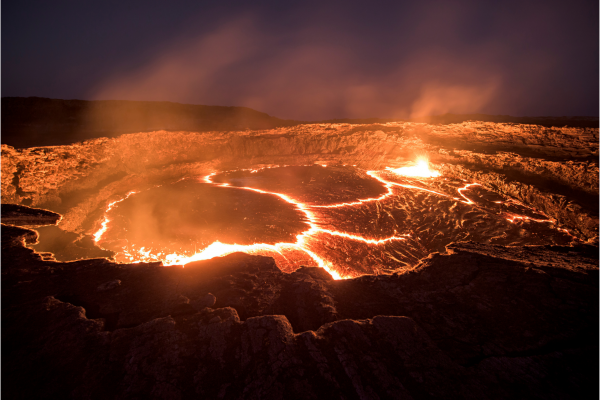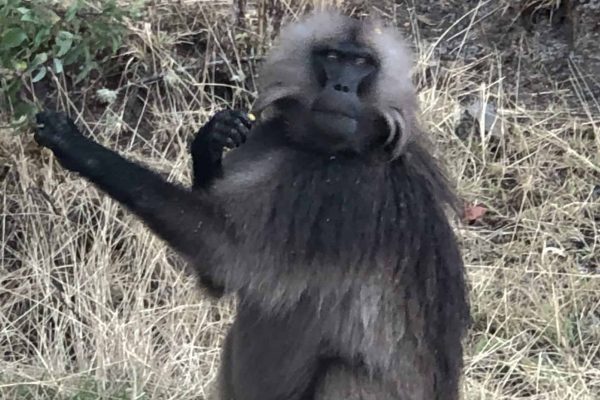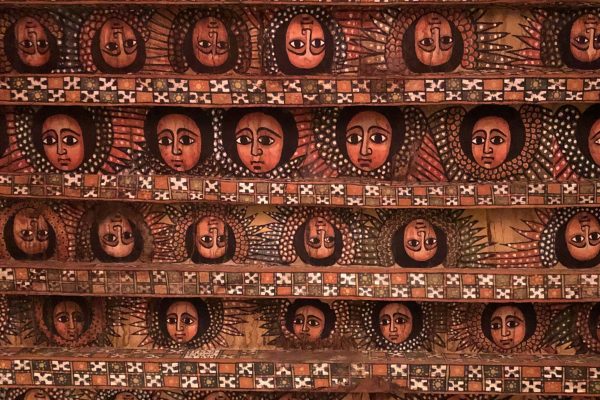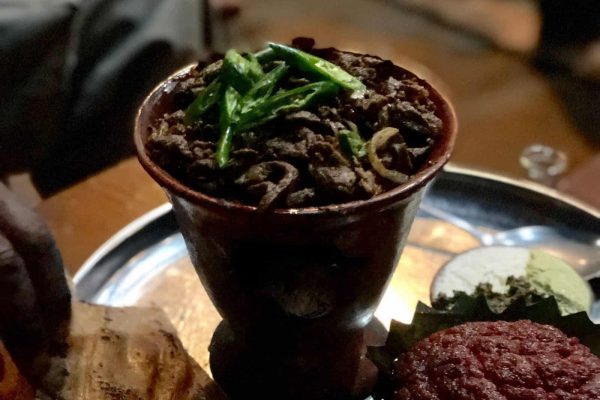 What's Included?
Your local, experienced driver with many years of guiding tours in Ethiopia
Lodging in Ethiopia on a full room and board basis
Entrance fees for all National Parks and Conservation Areas
Domestic flights
All cultural activities and excursions on the itinerary
Contribution to the 501(c)(3) organization Second Look Worldwide and World Resources Institute for sustainable urbanization, climate policy and analysis, forest restoration and access to information issues
Beverages while in transit, excluding while in the airports
Driver transfers to and from airports
Wire Transfer and other banking fees
What's Not Included?
International flights to & from Ethiopia
Trips for your drivers, tour guides, and lodges, highly encouraged
Alcoholic beverages
Traveler's insurance, required
Souvenirs and gifts
Baggage weight overages if applicable
Any incidental expenses
Anything from room service or the hotel minibar
Any visas required for entry into Ethiopia
Any Covid-19 tests required for entry into Ethiopia
Best Western Plus: 1 night, Bed & Breakfast Basis
Goha Hotel: 1 night, Full Room & Board Basis
Simen Park Lodge: 1 night, Full Room & Board Basis
Sabean International Hotel: 1 night, Full Room & Board Basis
Axum Hotels: 2 nights, Full Room & Board Basis
Camping: 2 nights, Full Room & Board Basis
Mountain View Hotel: 2 nights, Full Room & Board Basis
THIS 11 DAY, 10 NIGHT TOUR STARTS AT ONLY $4695 PER PERSON/DOUBLE OCCUPANCY, FULL ROOM, AND BOARD
50% of the total package cost must be paid 90 days before travel to retain your reservation, and the balance must be paid 60 days prior to the date of arrival.
Pricing, hotels, and itinerary are subject to change.