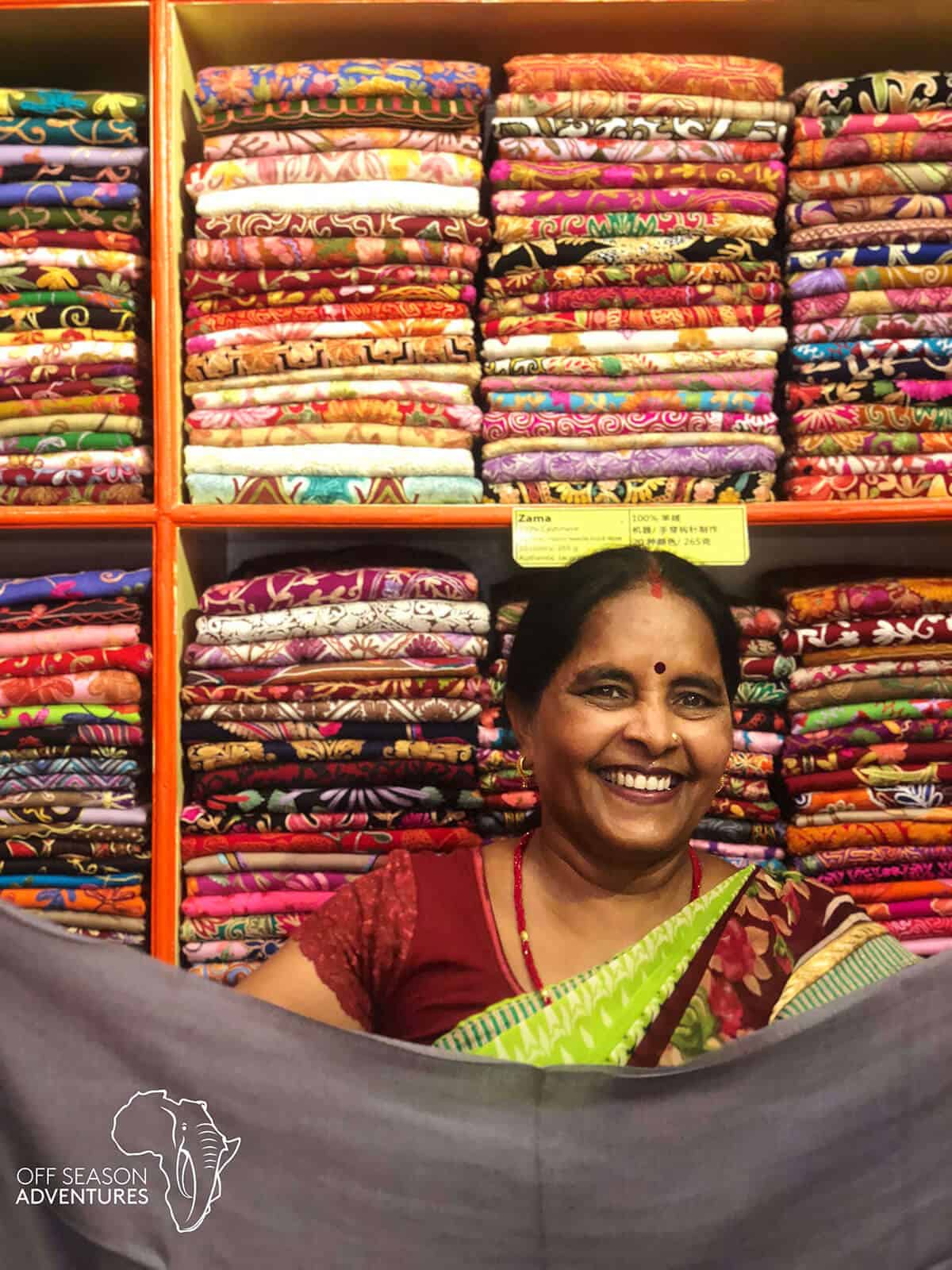 Nepal is a beautiful country nestled within the Himalayan mountain range and sandwiched between India and Tibet. It boasts incredible trekking trails, the spectacular Mount Everest, and a stunning combination of cultural influences from Buddhism and Hinduism. The vibrant, colorful landscapes are awe-inspiring, and there is no better time to take it all in than in the off season.
We, at Off Season Adventures, are excited to add Nepal to our collection of tours and thought we might share a list of 5 interesting things about this outstanding part of the world.  
1- MuchMore than Just Trekking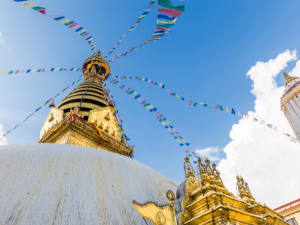 If you know one thing about Nepal, it's that people go there to trek. But, beyond the incredible views of the snow-capped Himalayas is an amazing and diverse culture. Because thecountry is between India and Tibet, there is an interesting blend of architecture and iconography. There are Hindu and Buddhist temples right next to one another. You might think that these differences would clash, but in reality, they create a harmonious combination that is uniquely Nepalese. And, learning directly from locals about their lifestyle by way of a homestay program can increase your appreciation even further.
2- Wildlife Safaris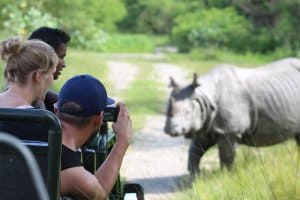 It sounds crazy, we know, but yes, you heard correctly, there are safaris in Nepal. Along with all the mountains comes the valleys, and within one valley in particular lies Chitwan National Park. This Nepalese park is connected to the Valmiki Tiger
Reserve in Northern India, so it allows for free and open movement of tigers and rhinos, among other fantastic wildlife. In the off season, you can enjoy the lush greenery of Chitwan National Park and be one of only a handful of open-air safari trucks. Chitwan has more than 600 rhinos, around 120 tigers, and several species of birds within its 400-square-mile border and recently celebrated one year with no poaching- a huge accomplishment for any wildlife preserve.
3- Momos are a Must
Many cultures are famous for their version of fried or steamed dumplings, and Nepal is no different. Momos come in both meat and vegetarian options and almost every place you visit in country will have their own variation of this tasty treat. Handmade daily, momos are a delightful meal or side dish found in both high-end restaurants and in shops of the side of the road. Not only do their fillings and use of spices differ from place to place, but so do their sauces- sometimes sweet, sometimes spicy, but always delicious.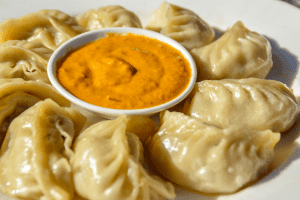 4- Birthplace of The Buddha
Sometime around 6-400 BC, Siddhartha Gautama was born as a prince in the present-day Lumbini region of Nepal. Legend has it that at his birth, there was a prophecy which said Siddhartha would be a great king or a great holy man. The prophecy encouraged Siddhartha's father to keep him away from the rest of society so he did not see the suffering outside the palace walls. However, at the age of 29, Siddhartha renounced his title after encountering death while meeting his subjects. This caused him to travel and learn from other religious and meditation leaders of the time before becoming enlightened under the Bodhi Tree, the descendant of which is currently growing in Lumbini Gardens, a UNESCO World Heritage Site. After his enlightenment, Siddhartha became the Buddha, or "Awakened/Enlightened One". Buddhism is currently practiced by around 7% of the global population.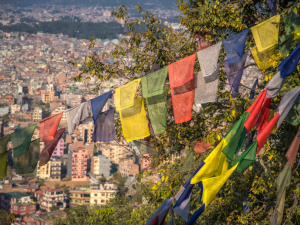 5- It's Not so Different 
Although it's halfway around the world, Nepal feels delightfully familiar, comfortable, and safe. This is because of things like a large English-speaking population and the acceptance of US Dollar within the country. But, there are less obvious things like the availability of a spa retreat or classic cocktails. Sometimes, we need to take a break from a trekking or homestay adventure and get a good massage. All of this is available in Nepal, so travelers don't feel like they have to pick one extreme or another. It's possible to get a little taste of everything, or immerse yourself fully into the hospitable Nepalese culture.
Please contact us if you have any questions or want more information about your Nepal adventure.